Investors are currently expressing concerns over the recent developments involving Sam Altman's departure from OpenAI and its potential impact on Microsoft's stock. There are apprehensions that this could trigger a downturn not only in Microsoft shares but also have broader repercussions on the stock market and the cryptocurrency sector.
However, a closer look at the chart reveals that the S&P 500 is facing significant resistance, while Microsoft is exhibiting a substantial cup and handle formation, indicating a potential breakout. Given these technical indicators, the likelihood of a collapse appears less probable, and the market dynamics suggest a more nuanced situation.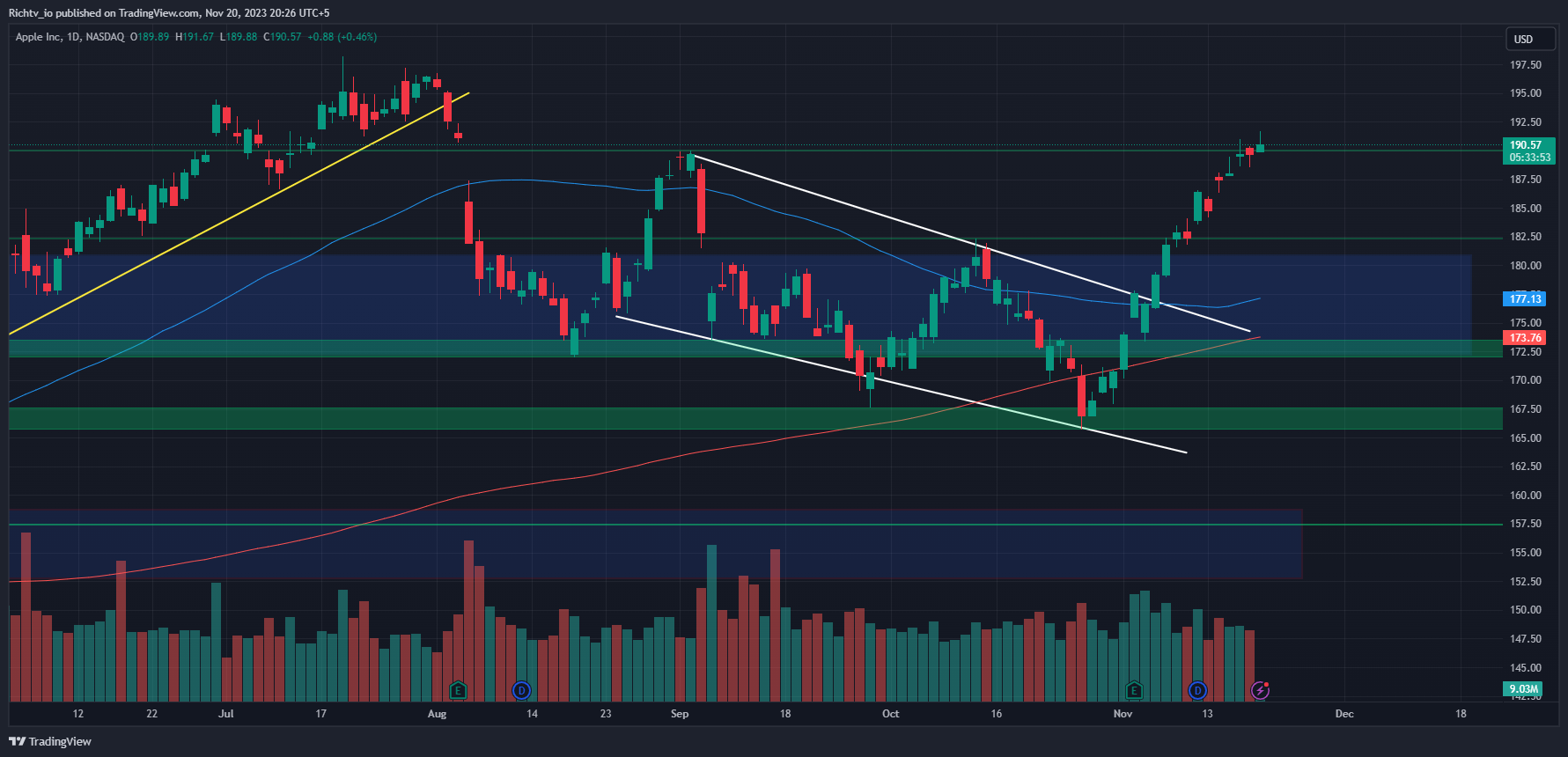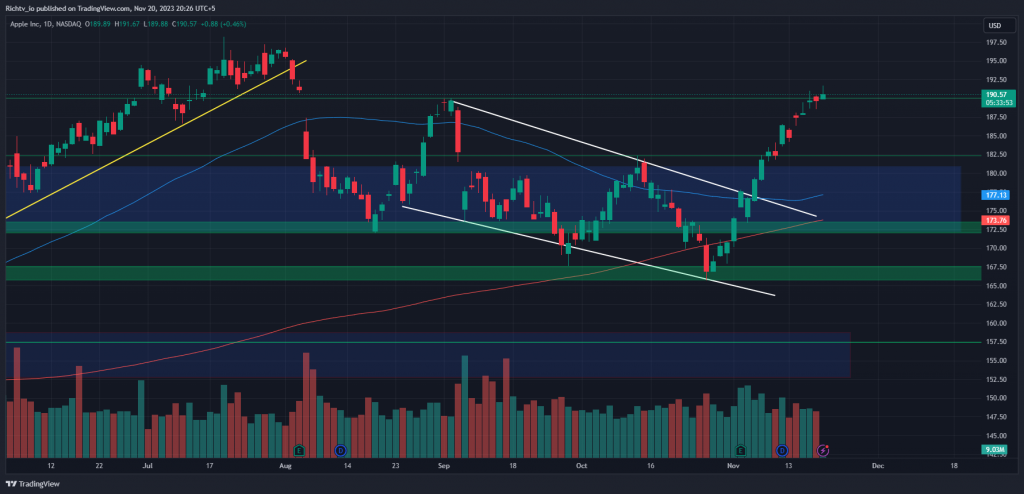 Apple's current trading pattern suggests an attempt to establish stability above the $190 line to sustain its bullish trend. However, there's a possibility of a retest, with a potential dip to around $182.37 before resuming the bullish momentum.
The critical factor lies in the price's ability to stay above $182.37 a stable position below this level might indicate a more bearish outlook. Traders are closely monitoring these key levels to gauge the direction of Apple's stock in the coming sessions.
Gala (GALA/USDT)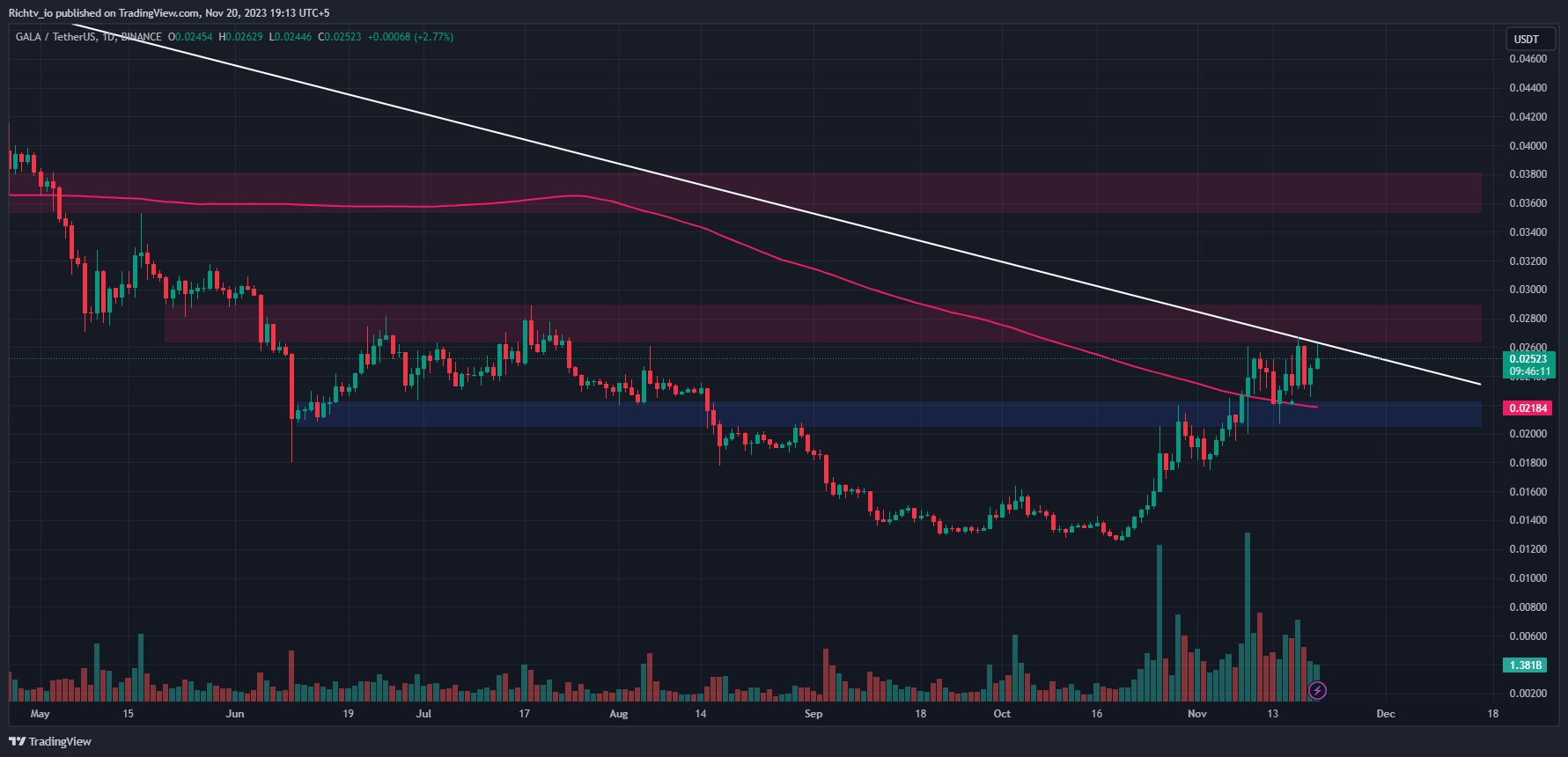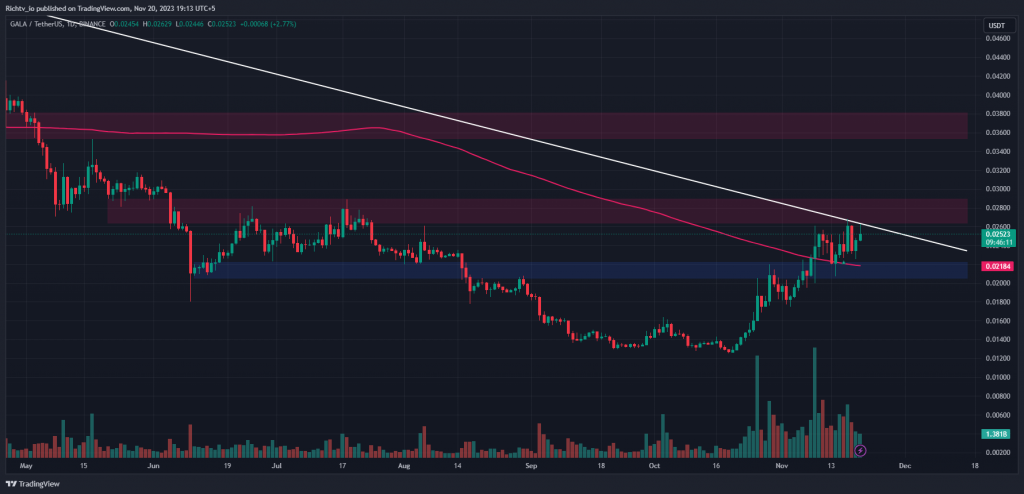 Over the recent fortnight, GALA's price has exhibited a range-bound behavior, fluctuating between a support level of $0.02 and a resistance at $0.026. Notably, a descending resistance line on the daily chart, originating from May 2022, converges with the $0.026 resistance, intensifying the challenge for a breakthrough.
A successful breach of both the descending resistance line and the $0.028 resistance could potentially propel GALA towards the next resistance zone, expected between $0.035 and $0.038. At present, GALA finds support from both the daily 200MA and the $0.02 level.
The Sandbox (SAND/USDT)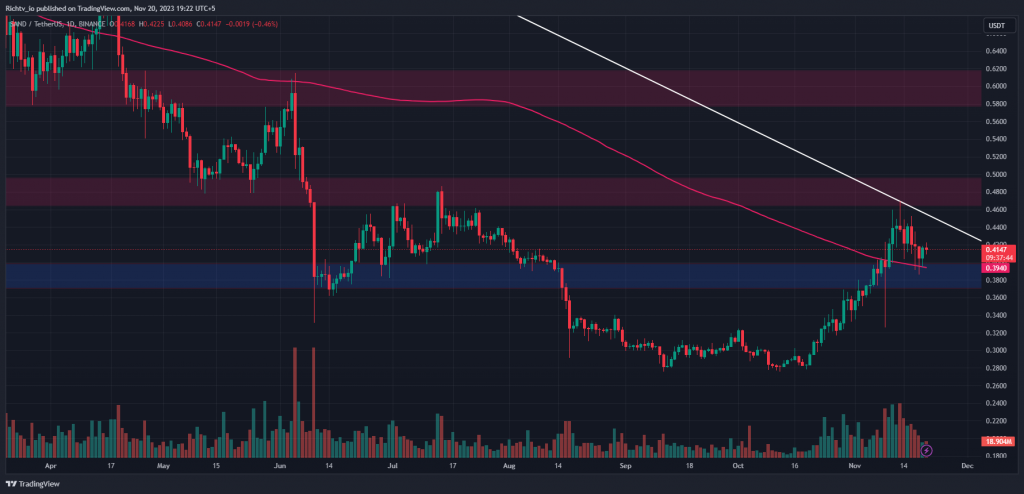 In the recent two weeks, SAND has demonstrated a consolidative phase, with the daily 200MA serving as a support at $0.40 and encountering resistance in the range of $0.45 – $0.465. Additionally, a descending resistance line on the daily chart, positioned around $0.45, presents an additional hurdle for an upward breakthrough.
A successful breach of these levels could set the stage for a move towards the next target range situated between $0.5770 and $0.6170. Traders are closely monitoring the price action around these key levels to gauge potential directional shifts in SAND's movement.