Centrus Energy (LEU:NYSE)
The United States has recently stepped up its pursuit towards boosting their national advanced fuel-making capabilities. To do so, they have created a congressional task force with oversight on the initiatives. American nuclear power company Centrus Energy is uniquely positioned to capitalize on the reduction in dependence from imported nuclear fuel, as it is currently the only company in the U.S with a license to produce High-Assay Low-Enriched Uranium (HALEU).
This form of uranium is specially needed for building most advanced reactors due to them requiring small designs. With such strong prospects, many investors are driving bullish sentiment through LEU stocks, proposed an estimated price target range between $35-$36 to $65-$67 USD.
Tesla stock has had an impressive run over the past 7 weeks with a short covering rally of nearly 100%. Unfortunately, there seems to be little fundamental basis for continued growth and market watchers suspect that there will likely be at least a temporary correction before the market continues long term. This suggests that the bearish trendline at the $240 area will likely be tested in the near future before signs of further growth begin to appear.
For now it appears that investors must prepare for at least a slight dip in Tesla stock price. On the daily timeframe, many are keeping a close eye on the market as it nears an important resistance zone that has now become support.
BTC/USDT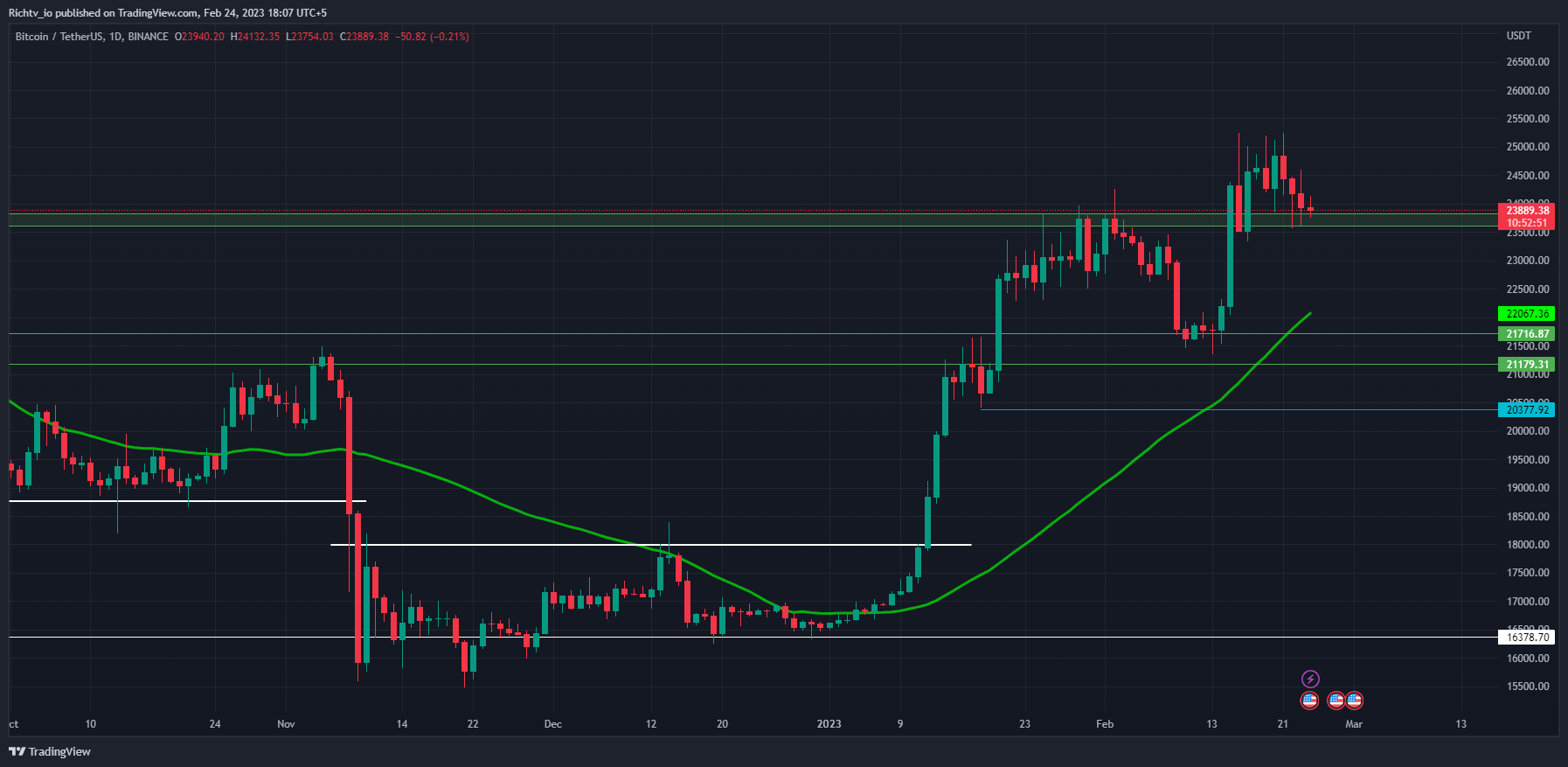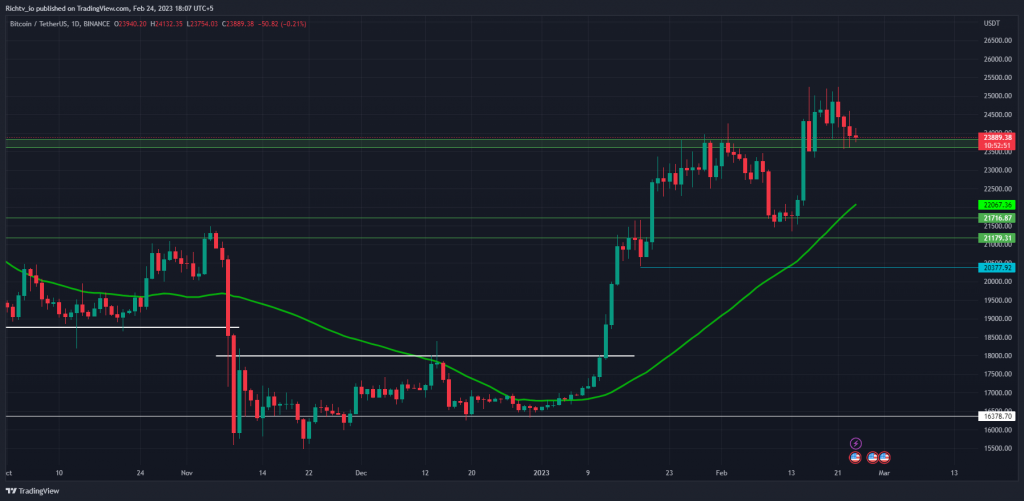 Bulls will need to step in soon if they want prices to keep on rallying.
Bitcoin has a very crucial level it needs to hold at $23,500. The next significant level is the 50-day moving average, coming in at $22,000, if it breaches it and moves below. Losing that level would signify bears are starting to take back full control, and a lower low could become a reality.
Seeing how bitcoin is currently behaving, we are suspecting visiting the $22,000 level is becoming more and more likely.
DOT/USDT
Over the past week, DOT rallied over 30%, from $6.00 to $7.90, but has now retraced and is trading at $7 (within the $7.00 – $7.50 area of resistance).
If DOT consolidates in this area over the next couple of days, turning it into support, the price may test the next resistance between $8.00 – $8.50. If it gets rejected here and loses the $7 level, the next area of support is at $6.00 – $6.50 (daily ascending support line).
DOT is one of the China narrative coins that have been rallying over the last two weeks. If the crypto market can carry on with its bullish momentum, I expect to see a lot more upside for DOT in the coming weeks.