FedEx (FDX), a global transportation and parcel delivery company, has recently made strategic moves to align with changing consumer habits. Their partnership with Uber, facilitating convenient package returns from residences to courier facilities, reflects the company's adaptability to the evolving market. This partnership is particularly significant considering the growing trend of online shopping, which drives higher demand for FedEx's services, given the shift away from traditional brick-and-mortar retail.
With consumers increasingly relying on online orders, FedEx is well-positioned to capitalize on this change in consumption patterns. This shift generates a surge in demand for their delivery and transportation services, creating a favorable market environment for FDX.
Investors share this positive outlook, maintaining a bullish stance as long as the stock remains above the $225.00-$230.00 range. The optimistic projection sets an upside target between $320.00 and $330.00, reflecting confidence in FedEx's strategic initiatives and its ability to leverage changing consumer behaviors for sustained growth in the future.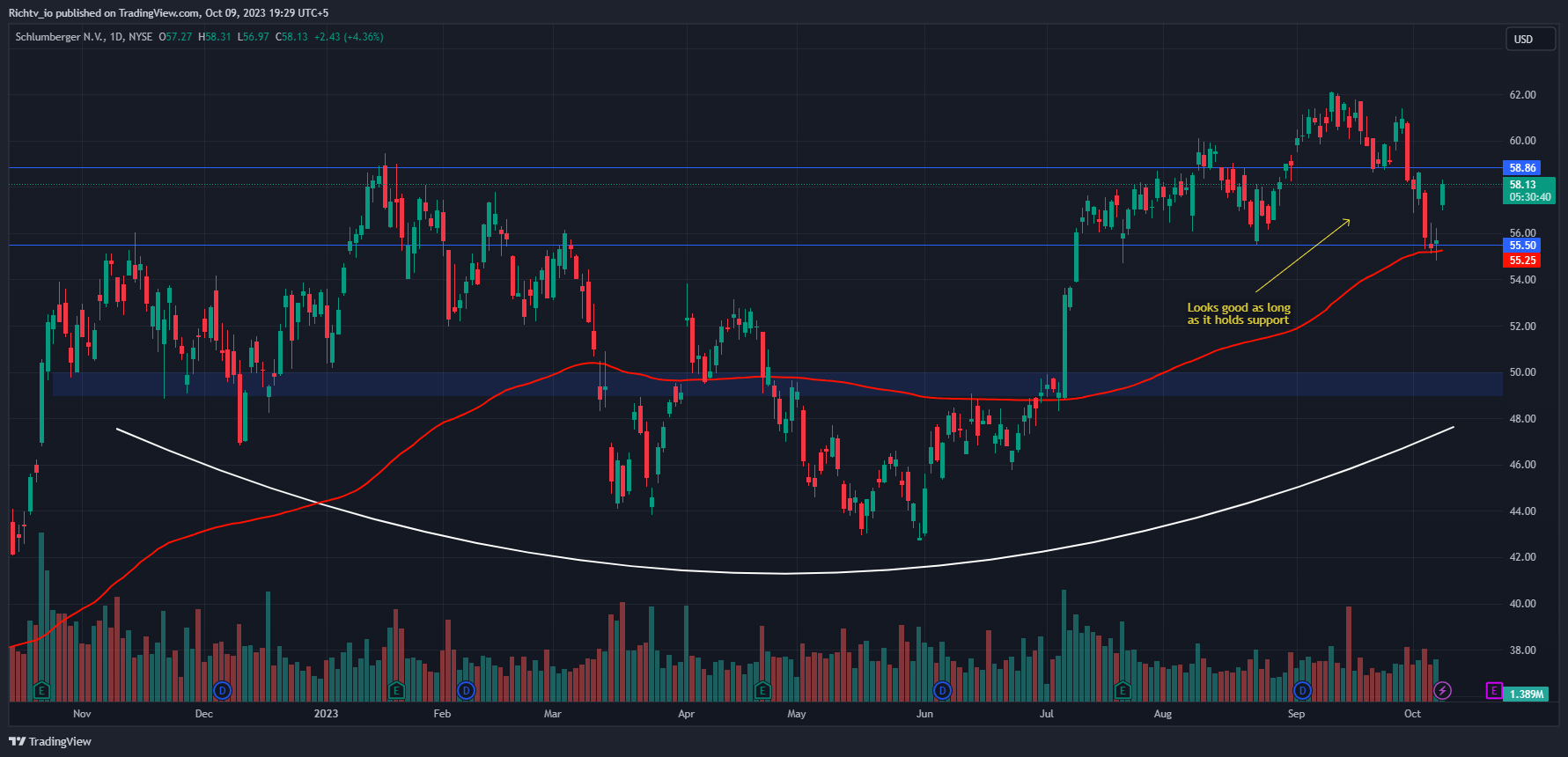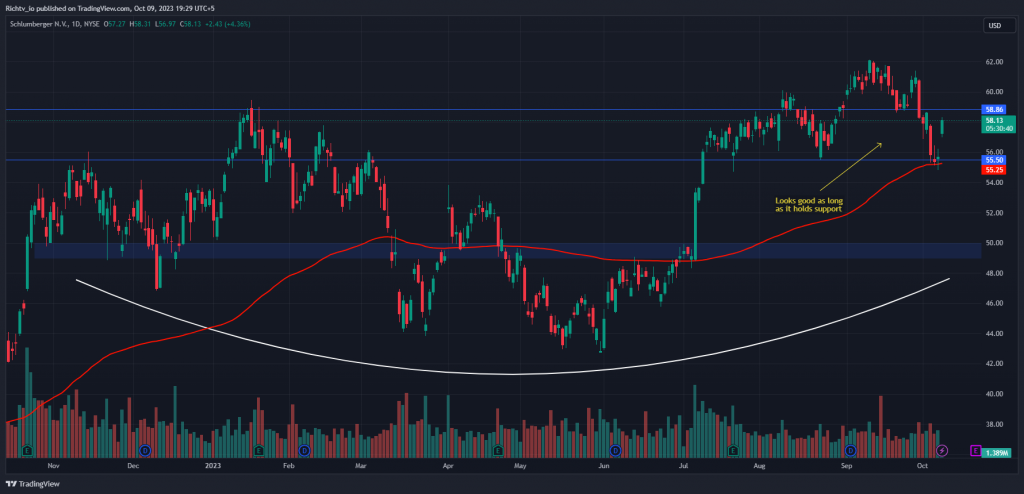 Schlumberger (SLB), a leading energy company with a specialized focus on providing innovative tech services for the industry, continues to be a trailblazer in the energy sector. Notably, Schlumberger recently introduced a groundbreaking methane measurement instrument, a first-of-its-kind innovation. This pioneering technology aids energy companies in meeting regulatory requirements concerning methane emissions, showcasing Schlumberger's commitment to environmental compliance and sustainability.
In addition to their methane measurement instrument, SLB has launched a cutting-edge carbon storage screening and ranking solution. This solution enables the efficient selection of storage sites, leveraging the asset's long-term integrity and economic potential. Schlumberger's unique position as a tech innovator within the energy industry allows it to navigate the increasing regulatory landscape effectively, positioning the company for additional profitability. By addressing the evolving needs of other companies in the sector, SLB is well-positioned to capitalize on emerging opportunities.
Investors are bullish on SLB, maintaining a positive outlook as long as the stock remains above the $49.00-$50.00 range. The optimistic projection sets an upside target between $75.00 and $77.00, reflecting confidence in Schlumberger's innovative capabilities and its ability to thrive in the changing energy landscape.
ETH/USDT
At the end of last week, ETH faced rejection at the $1,650 mark, slipping gradually to $1,593. The weekend brought unsettling news of a war outbreak in Israel, causing early Monday morning jitters in the stock markets, and subsequently affecting the crypto market.
The upcoming crucial support level lies within the range of $1,600, extending down to $1,550. Interestingly, the previously breached descending support line from the end of September now serves as an additional support. A retracement to this support area might present another enticing opportunity for a long trade on ETH, providing astute investors with a strategic entry point.
AVAX/USDT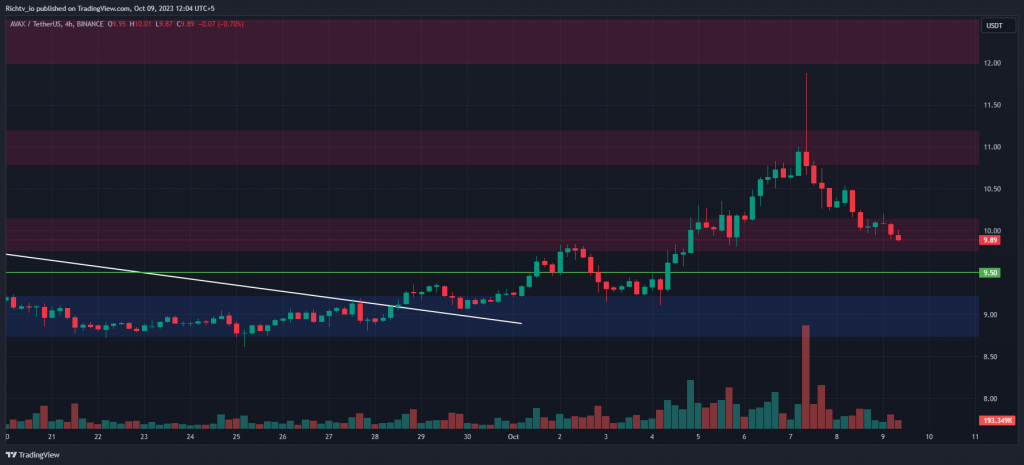 Currently, AVAX finds itself within the crucial support range of $9.70 to $10.20. If it manages to stabilize and uphold this support, it may be laying the groundwork for another upward trajectory, possibly indicating an opportune moment for a long trade in the days ahead.
However, should the support at $9.70 falter, the next level to watch out for is at $9.50. A breach of this level could lead to a more significant support area between $8.75 and $9.25. Traders and investors are advised to monitor these support levels closely, as they could play a pivotal role in shaping AVAX's short-term price action.