Tesla's investors have been on edge for some time due to concerns over Elon Musk's ability to effectively run two major companies at once. However, with his recent decision to step down as Twitter's CEO, Musk will have more time and focus to dedicate to his cash cow in Tesla. The recent slight uptick in Tesla's car prices could be a positive sign of a rebound in demand for the company's products.
This comes after the company was forced to slash prices in order to combat a slowdown in consumer demand in recent months. Despite these challenges, investment analysts remain bullish on TSLA, with an upside target of $240.00-$250.00 above $153.00-$154.00. It will be interesting to see how the company continues to navigate the changing tides of the automotive industry under Musk's guidance.
Micron Technology (MU:NASDAQ)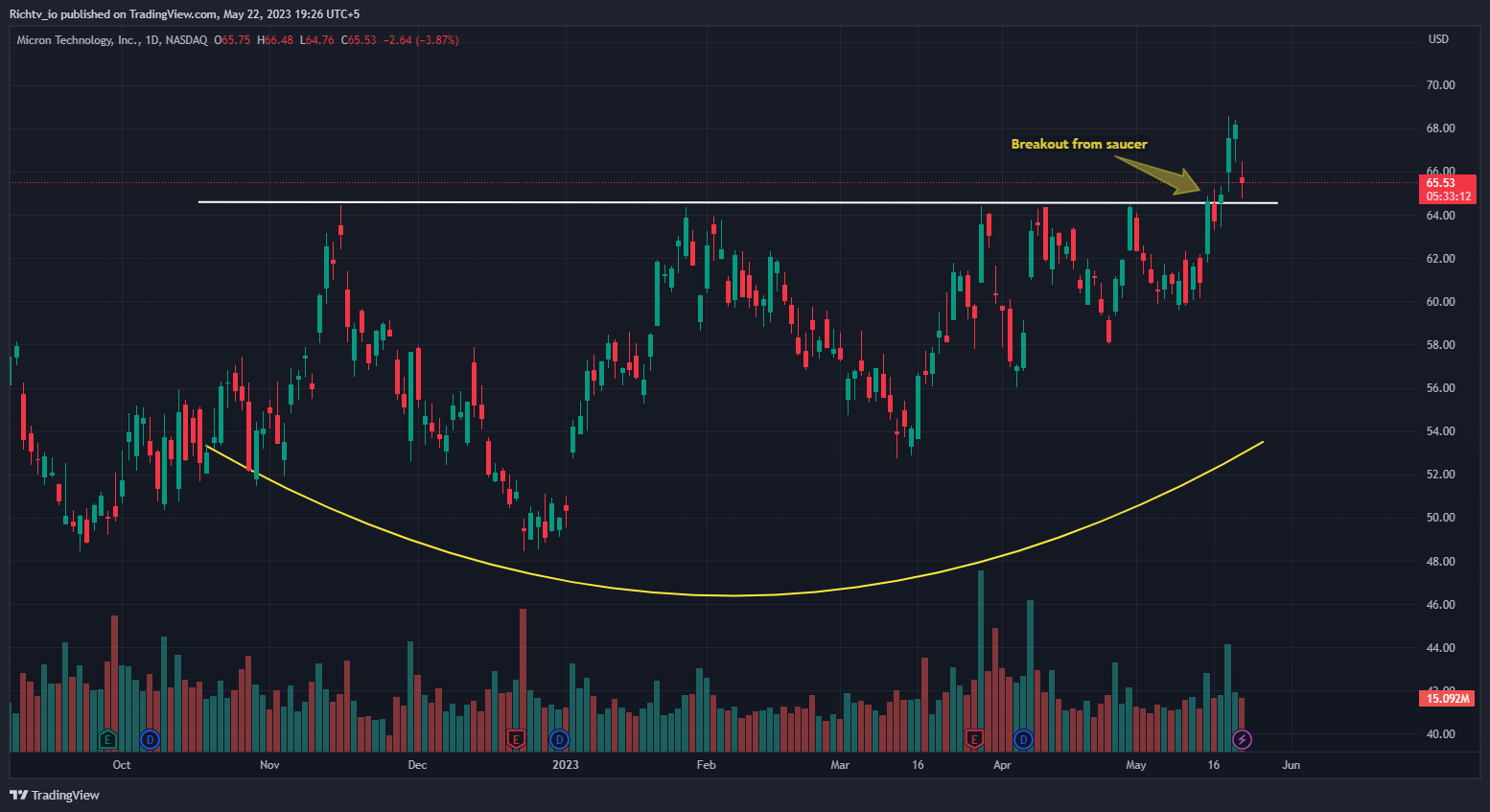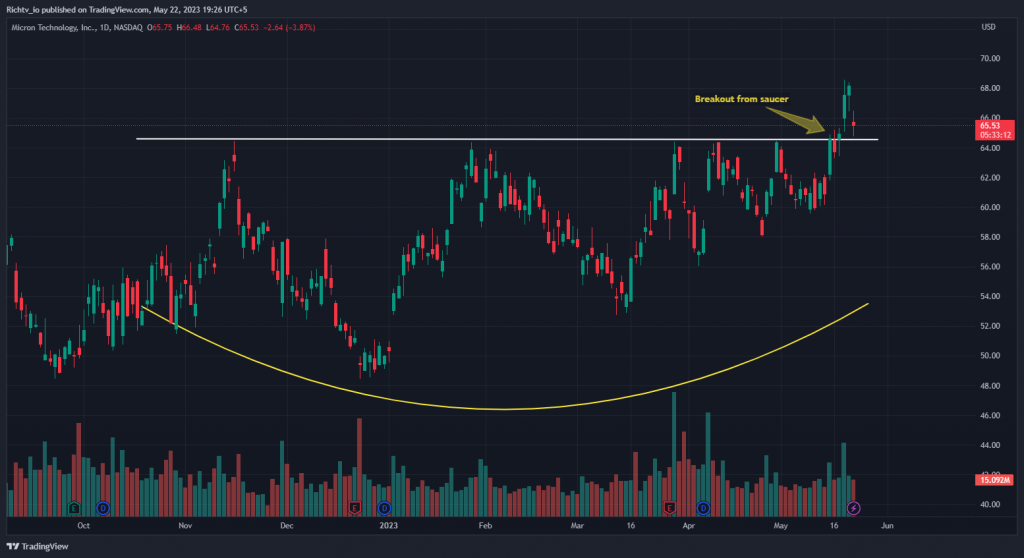 The semiconductor sector has been facing a supply glut that has hindered demand for the past couple of years. However, an increasing consensus suggests that the worst is behind us, and we expect a fresh cycle in demand for chips that could benefit companies like Micron (MU). Further good news for Micron came in the form of a new report that claimed it is a leading contender to win a $1.5 billion contract from Japan to produce next-generation chips.
This deal could be a gamechanger for Micron, particularly as it's reported that EUV technology is part of the agreement. We remain optimistic about MU's future as long as the stock remains above $58.00-$59.00, with our upside target set at $83.00-$85.00.
BTC/USDT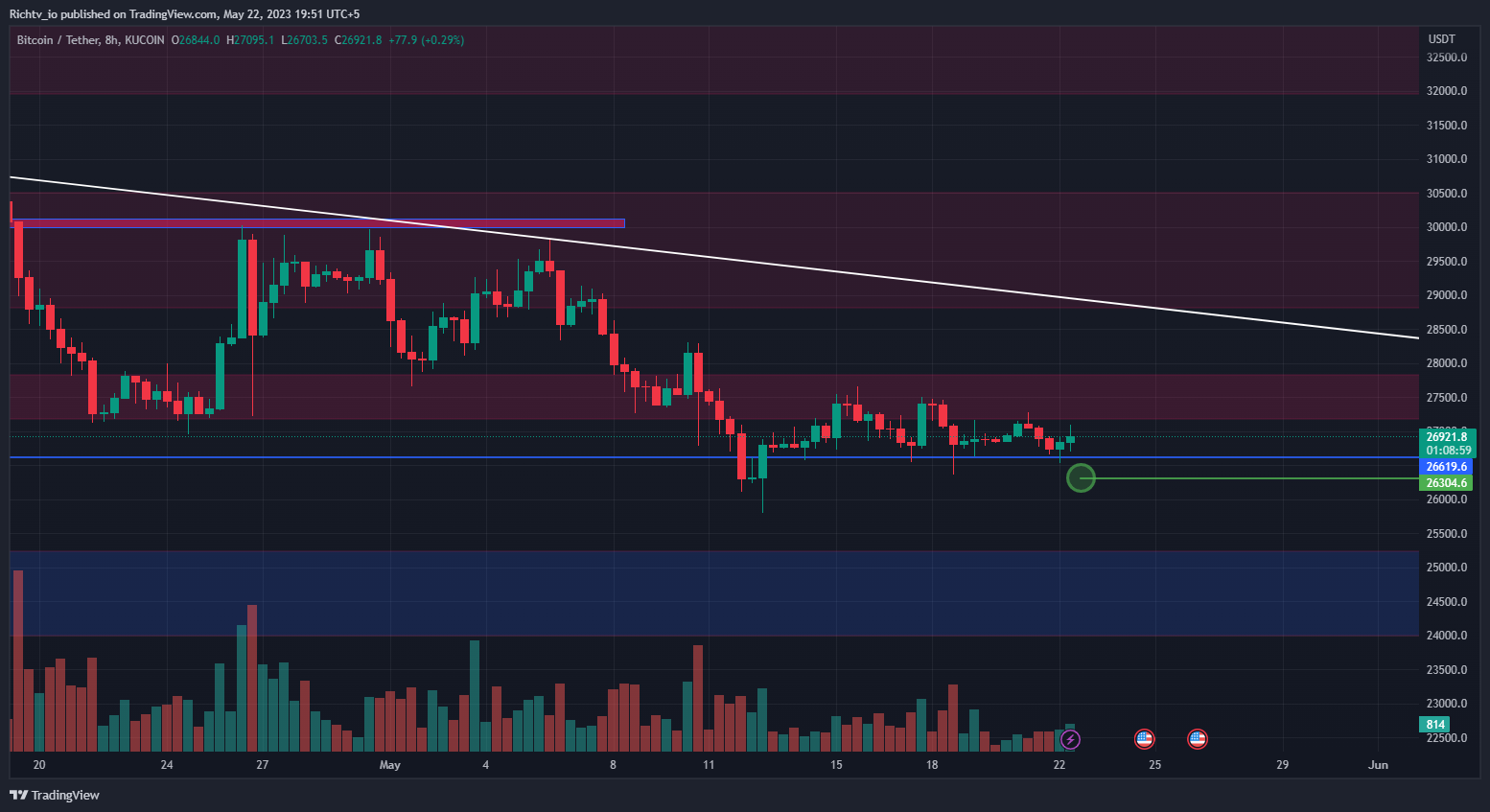 Bitcoin has been continuously moving over the last two weeks between a support level of $26,600 and a resistance level of roughly $27,800.
Looking at the price movement of bitcoin in May and June of the past two years, it is possible that it will continue to move sideways in the coming weeks, or that it may drop even further. As traders leave the market, many alts are bleeding in the meanwhile.
The next support level for bitcoin, if its value falls below its $26,600 level, is at the Weekly 200 Moving Average, or roughly $26,300. A significant support range is also present between $23,800 and $25,300.
If bitcoin is able to overcome the $27,800 barrier level, the daily resistance line from mid-April is placed around $28,700, which is the next significant resistance.
MATIC/USDT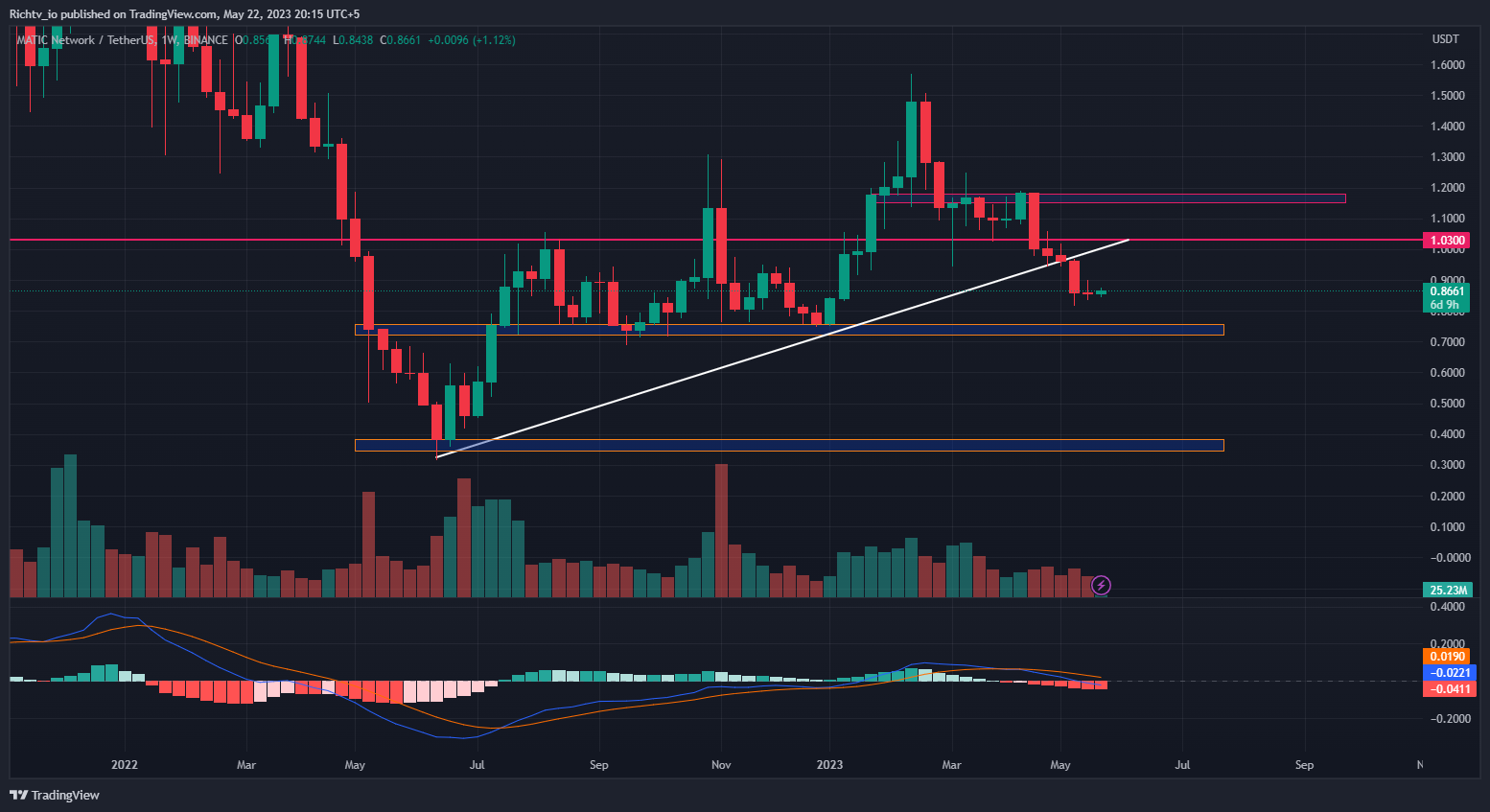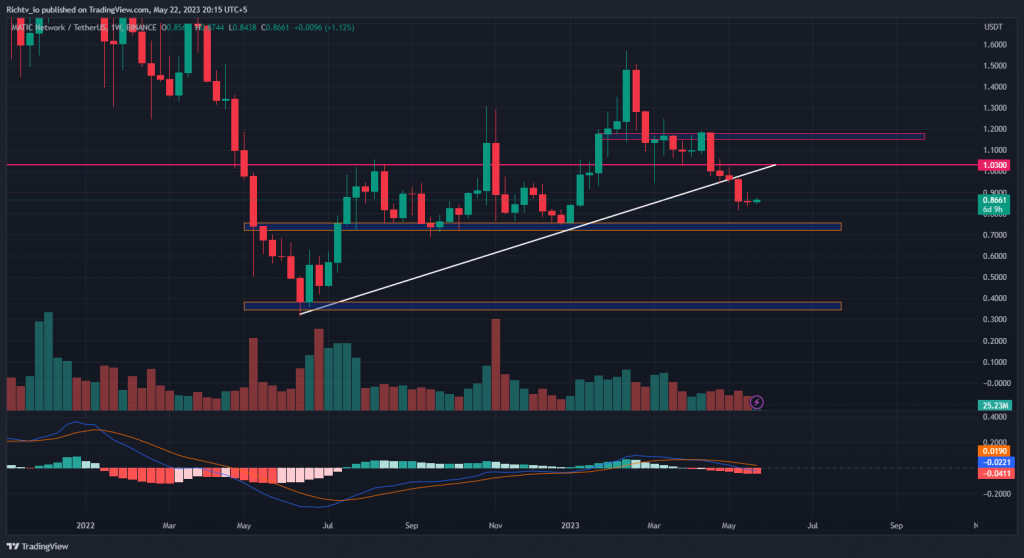 Since reaching an all-time high of $2.40 in May 2021, MATIC has been declining.
The price is currently trading at $0.86, below the $1 support level. We are in oversold territory, as indicated by the weekly Relative Strength Index (RSI), which may be a sign that the downtrend is about to terminate. The weekly Moving Average Convergence Divergence (MACD), on the other hand, is still bearish and points to the possibility of further price declines.
However, the oversold RSI does suggest a probable upward bounce in the near future. Overall, the technical indicators present a mixed picture.
In the event that the price rises above $1.00, a surge towards $2.40 may occur. However, if the price falls below $0.85, it may only go as low as $0.50.