Coursera (COUR) is an incredible online platform that connects students and educators, offering a vast array of learning materials. In the educational space, there was a worry that AI might negatively impact the sector. However, we believe these fears were exaggerated, and they actually presented a great opportunity to invest in Coursera. Just like many other companies, COUR is likely to embrace AI and integrate it into its services. Excitingly, Coursera recently introduced Coursera Coach (beta), an AI-powered learning assistant, along with adding a ChatGPT plugin to their catalog.
Moreover, Coursera has recently partnered with well-known companies such as Akamai, CVS, Google, IBM, and Microsoft, adding 11 new entry-level professional certificates to their platform. As more individuals consider alternative paths after high school, the demand for these certificates is expected to rise. We remain optimistic about COUR, especially if the stock price remains above $14.50-$15.00. Our target is to see the stock reach $21.00-$23.00.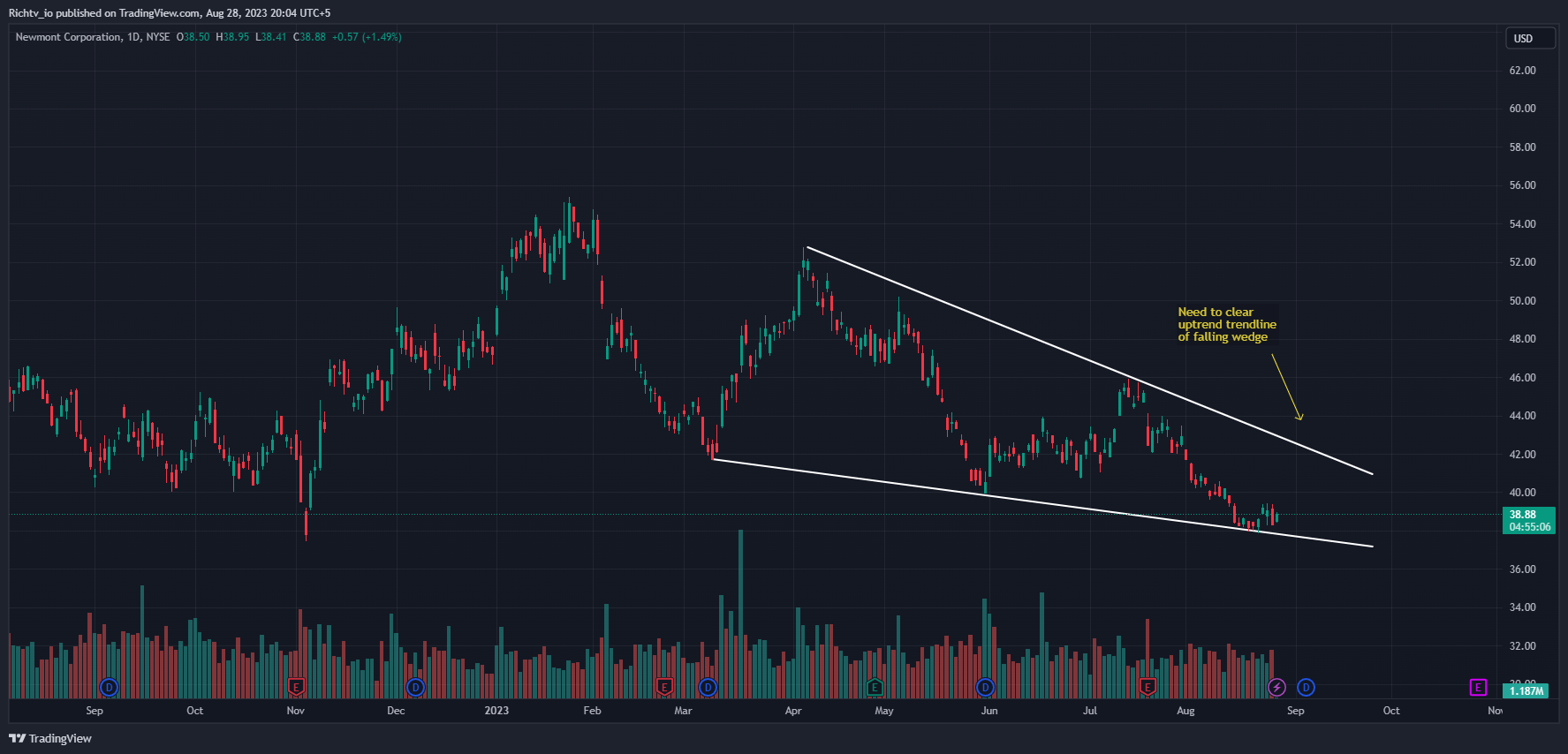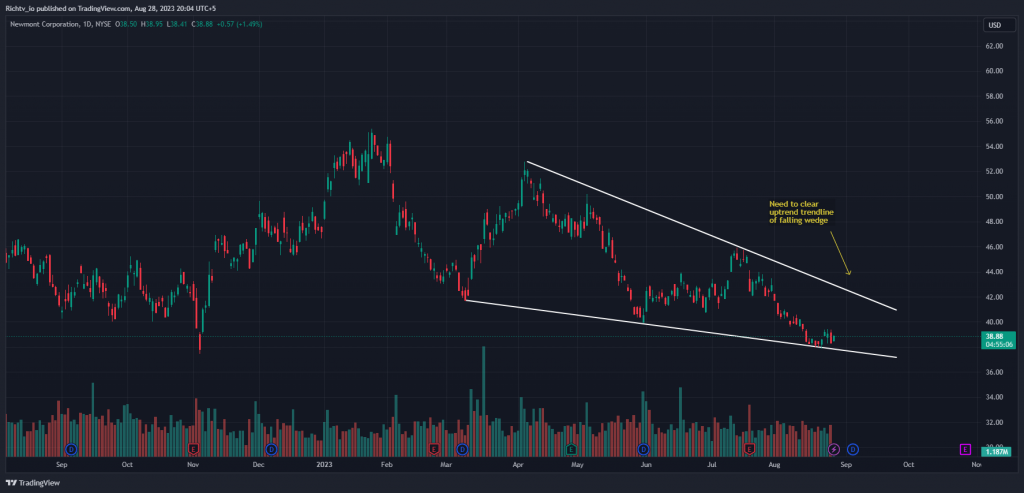 Newmont Corporation (NEM) is a global mining company that specializes in extracting precious metals such as gold, copper, silver, zinc, and lead. Recently, Newmont has been making significant investments in mergers and acquisitions, most notably with the approval of the acquisition of Newcrest in a monumental $16.8 billion deal by trade commissions in Australia and South Korea. The company is also working towards resolving a labor strike in Mexico, which would restore their metal production to normal levels.
Additionally, production issues caused by Canadian wildfires are gradually improving. The current macroeconomic environment is favoring the rise of precious metal prices in the long run, and with NEM increasing its production levels through mergers and acquisitions, they are positioning themselves for higher revenue and earnings in the future. Considering these factors, we maintain a positive outlook on NEM, with a bullish target range of $54.00-$56.00, and we believe that the stock's value should remain above $35.00-$36.00.
ETH/USDT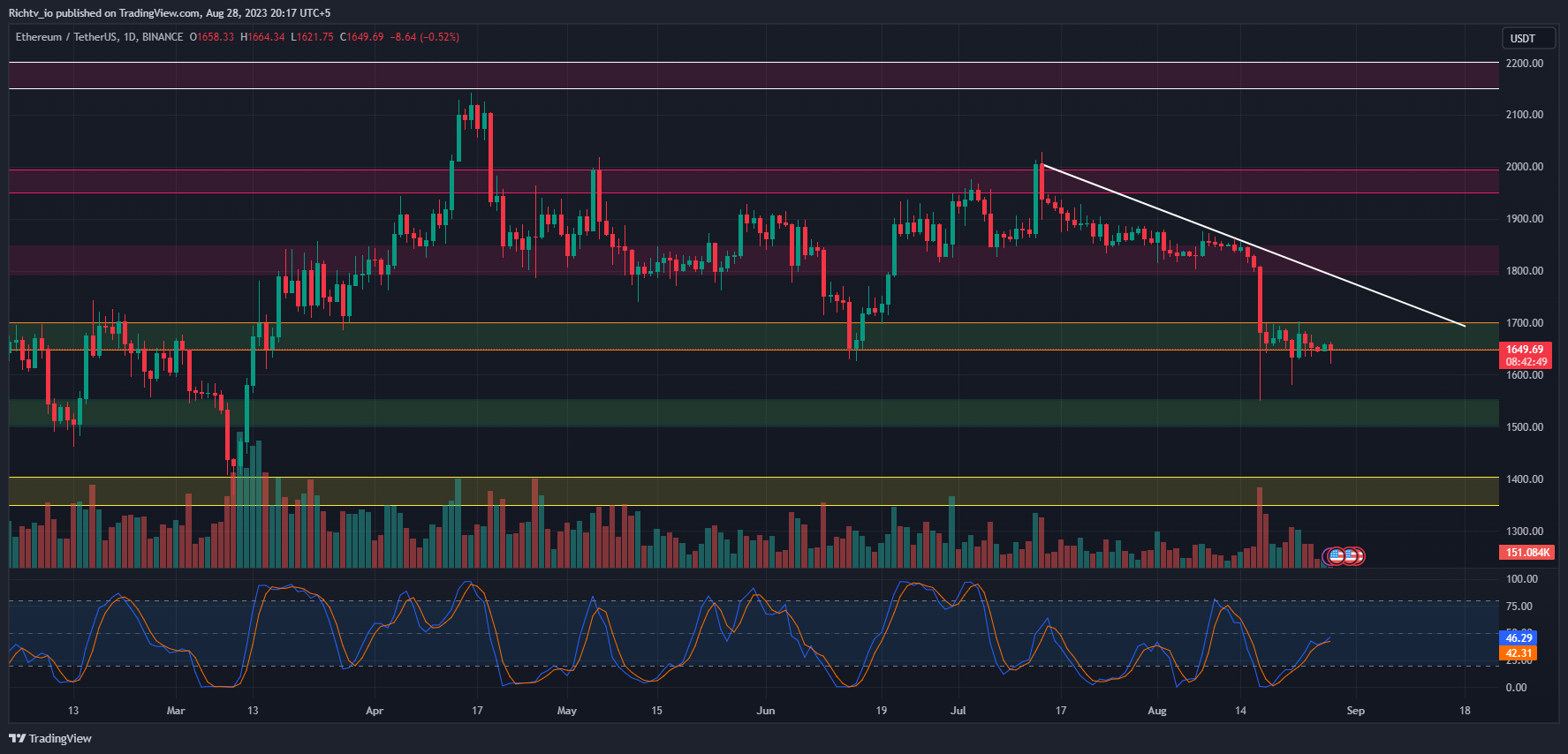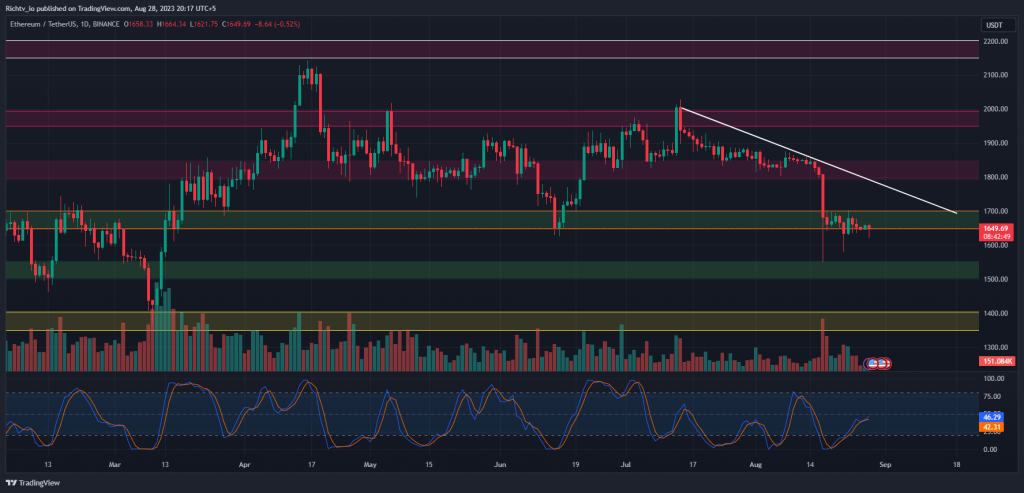 ETH has been consistently hovering around the $1,650 support level for the past 10 days. Unfortunately, there is little indication of the bulls stepping in to drive the price upward.
However, if this level does break, the next support level can be found at $1,550, followed by a range between $1,450 – $1,500. On a more positive note, if the momentum shifts and the bulls take control, the immediate resistance stands at the $1,700 range high. Breaking through that could lead to the next resistance zone, which lies between $1,800 – $1,850.
FTM/USDT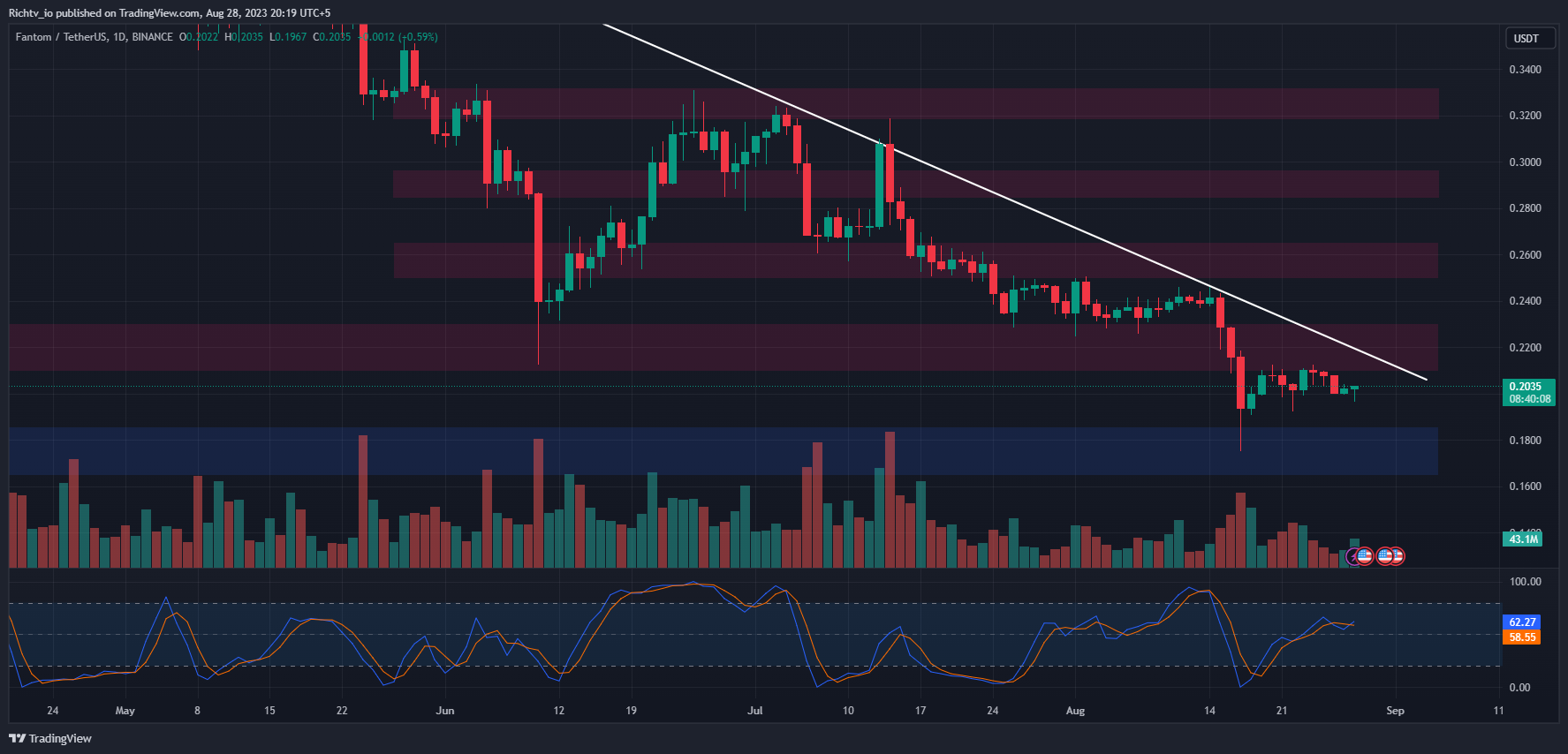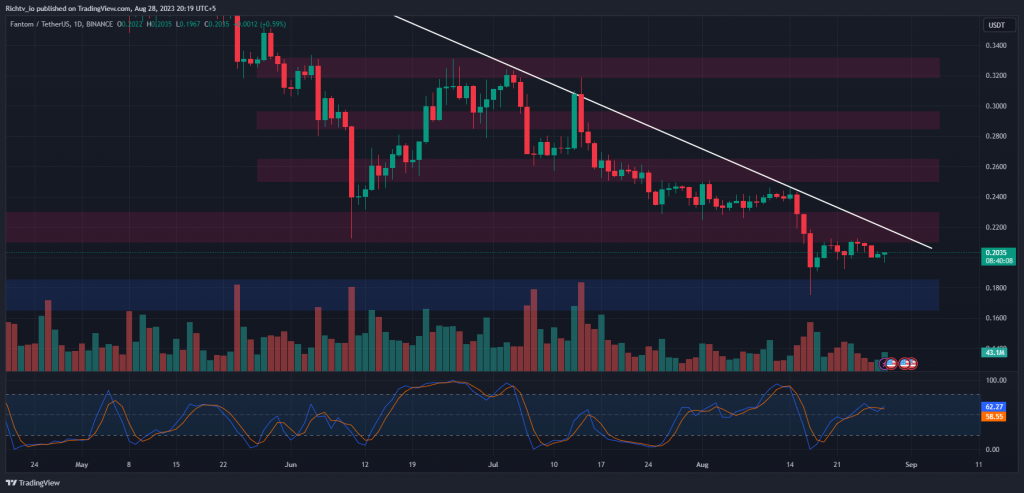 The price of FTM experienced a setback around the $0.21 mark on Thursday and has since started to decline. Currently, it is trading at $0.2035. The bulls will have their work cut out for them to prevent the price from reaching the next support zone of $0.1650 – $0.1850, as it is still 6% away.
However, if the bulls can intervene, there is potential for the price to retest the resistance area between $0.21 and $0.23. Breaking through this resistance would then set the next target resistance between $0.25 – $0.2650.
Over the past 6-8 weeks, FTM's price has faced ongoing pressure. Considering it is significantly oversold, we anticipate the possibility of a relief bounce, especially if BTC shows positive movement.