LegalZoom (LZ) is an innovative and forward-thinking online legal and compliance solution provider based in the United States. We believe that the recent selloff of LZ's stock was an overreaction and has actually presented us with a fantastic opportunity to enter the market at a favorable price point. With an aging population, the demand for estate and legal planning solutions will only continue to grow.
Furthermore, there is an incredible potential for companies like LegalZoom to incorporate artificial intelligence into their services, ultimately resulting in cost savings and increased profits. In line with this, LegalZoom has recently introduced LZ Books, an accounting solution service specifically designed for small businesses. We are confident in LZ's prospects and anticipate a positive trajectory, especially if the stock holds above $10.50-$11.00. Our target for growth is set at $17.50-$18.00.
Gold Spot / U.S. Dollar (OANDA: XAUUSD)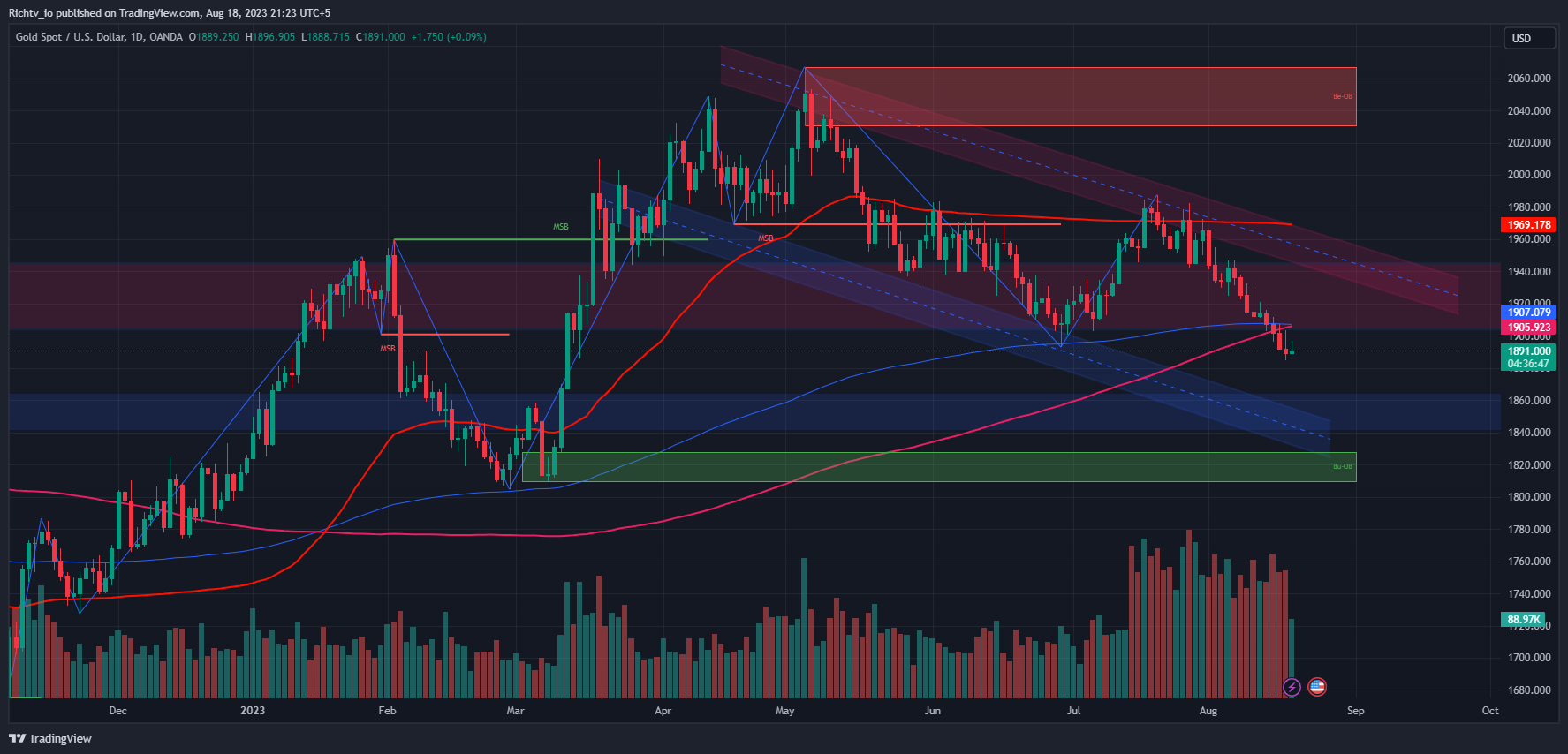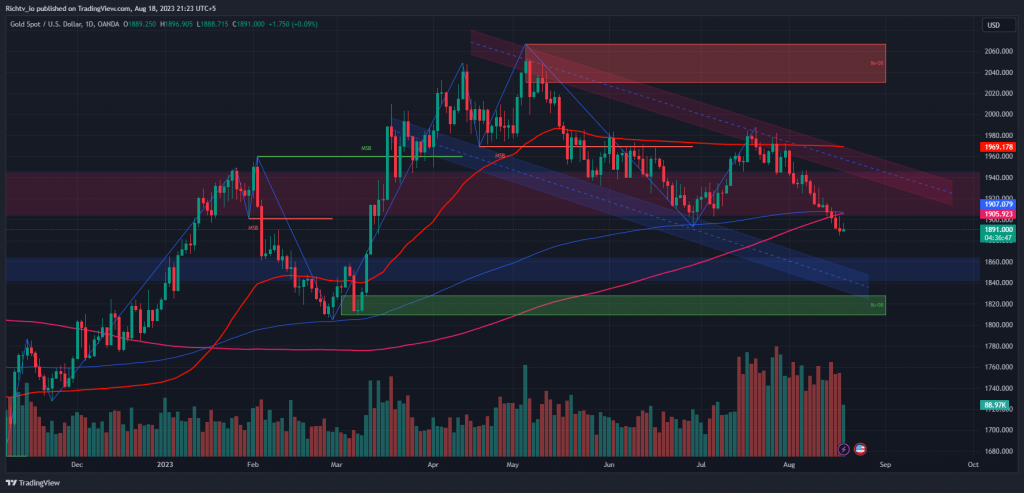 Just wanted to give you an update on our recent trading activities. Unfortunately, we didn't enter any long positions in GOLD. This week, it appears that Gold is breaking a major previous weekly structure level towards the downside, which means there is a higher chance of more bearish pressure on Gold in the near future.
Moreover, over the past couple of days, there has been a significant selloff on Gold without any bullish rejection. This means that our anticipated bullish setup did not materialize, and as a result, we decided not to enter any long positions. Instead, we are patiently waiting for a new structure to form in Gold before we consider looking for new potential setups.
Just a friendly reminder to not get caught up in short-term moves and always keep an eye on the long-term picture. Building wealth is a marathon, not a quick sprint. So, let's stay calm and focus on achieving our long-term goals.
BTC/USD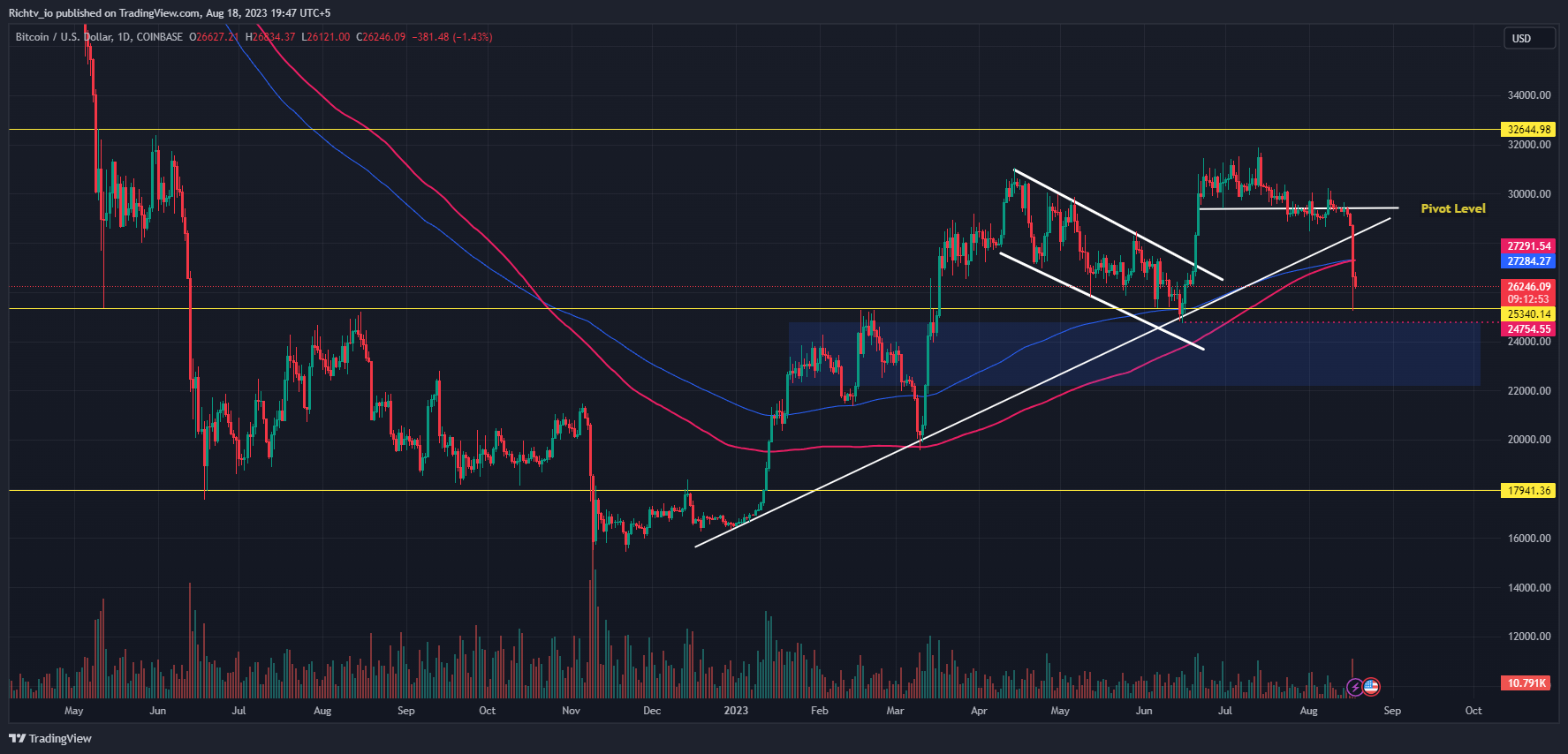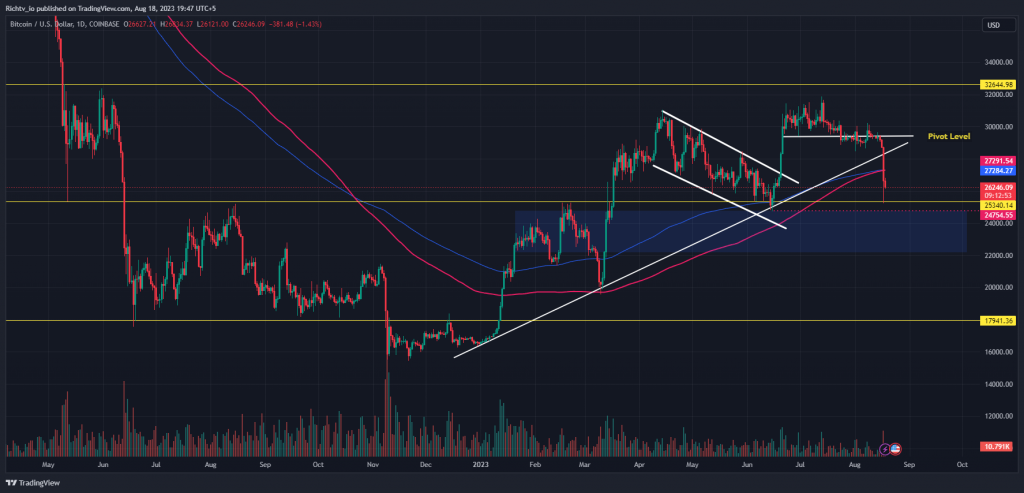 Hey there! Just wanted to update you on the current status of Bitcoin. It recently reached the mid-range level at $25,340, which is quite exciting news. However, we can't ignore the fact that it has simultaneously lost support from its 200 MA and EMA. As a trader, all we can do now is observe and wait for the price action to determine its next move.
On a positive note, the higher highs and higher lows on the high timeframe remain intact. The next significant higher low to watch out for is at $24,750. Keep an eye on this level as it could be a potential turning point for Bitcoin's price.
Total Crypto Market Cap (TOTAL)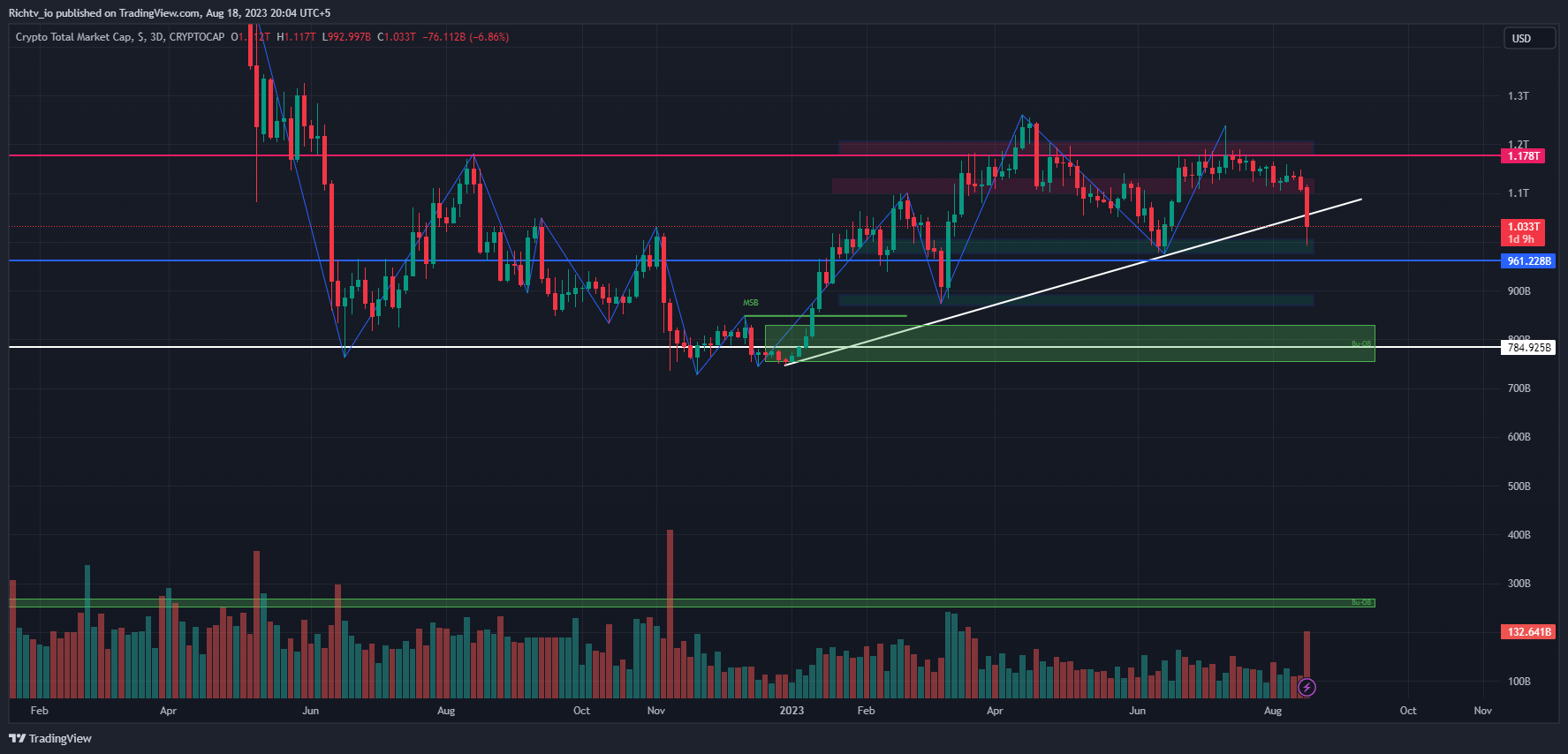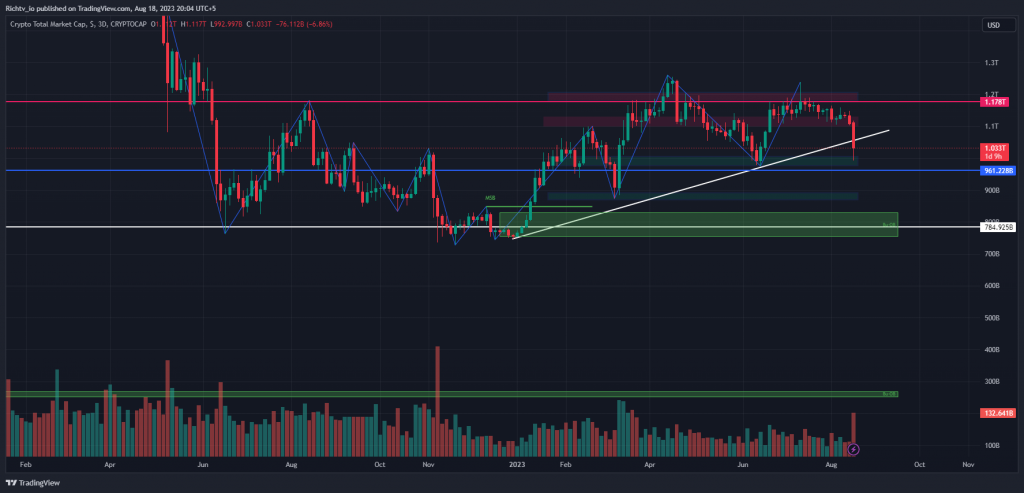 Currently, the TOTAL is maintaining its position at $1.033T, indicating a steady trend with consistent higher lows. However, if the price were to break below the previous higher low of $988B, it would signal a potential shift in momentum.
In such a case, the next significant level of support is expected around the mid-range value of $961B. To assess the situation accurately, the closing value becomes crucial. If the price manages to close above the supporting trend line, it could potentially be a bear trap, luring in investors before reversing its direction.