Marathon Oil (MRO) stands as a distinguished player in the independent oil exploration and production sector. As a blue-chip legacy stock, it offers a promising investment opportunity given the current discounted state of the energy sector. With robust cash flows, the energy industry remains the most cost-effective sector within the S&P. MRO aligns perfectly with this, proving to be a valuable addition to any portfolio. Impressively, Marathon generated approximately $530 million in free cash flow during the second quarter, and anticipates higher production and lower capital expenditure in the latter half of 2023, which further bolsters its cash flow.
Furthermore, Marathon possesses a diversified range of oil and natural gas assets, revealing their ability to adapt and evolve. Their strategic transition from selling natural gas at the Henry Hub linkage to the global liquid natural gas market commencing in 2024 reflects their forward-thinking approach. The management's dedication to maximizing value for shareholders is evident through their Payout Ratio of 11.46% and Earnings Yield of 12.24%. Additionally, MRO boasts a robust share buyback program. We hold an optimistic outlook on MRO as long as the stock remains above the range of $23.00-$24.00, with our upside target set at $33.00-$35.00.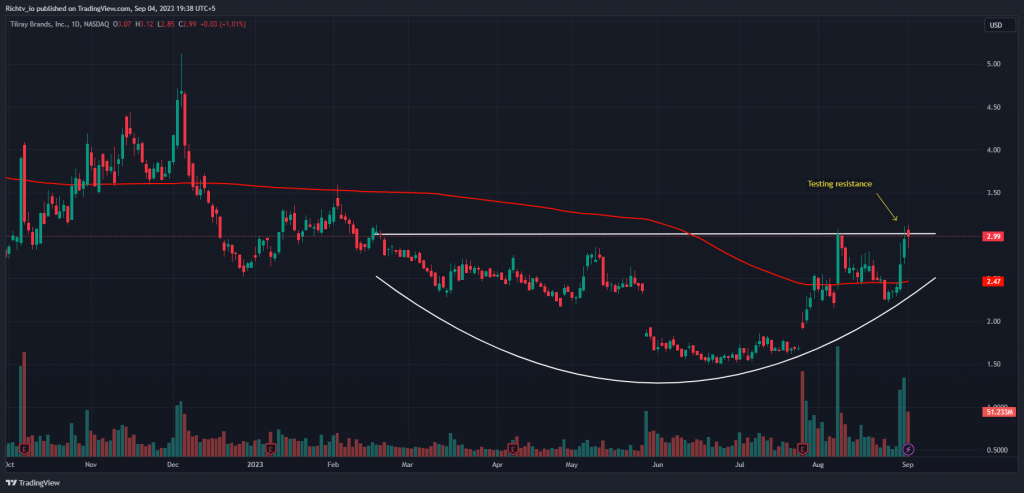 Last week saw major developments on the regulatory front for cannabis, with the Department of Health and Human Services pushing for the drug to be moved into a lower-risk category. This move is seen as a crucial step in the federal legalization process. Tilray, the leading cannabis producer in Canada, has been facing slumping sales in recent times. In order to counter this, Tilray has ventured into the thriving U.S. craft beer industry, which is expected to nearly double by 2028. By capturing a portion of this market, Tilray hopes to increase its sales.
Although the cannabis industry as a whole is struggling due to oversupply, the drop in sales has led to lower product prices, potentially eliminating weaker competitors. We believe that Tilray will be among the last companies standing in this challenging market. We are optimistic about Tilray's future, with its potential to reach $4.50-$5.00, as long as it stays above $2.50-$2.55.
BNB/USDT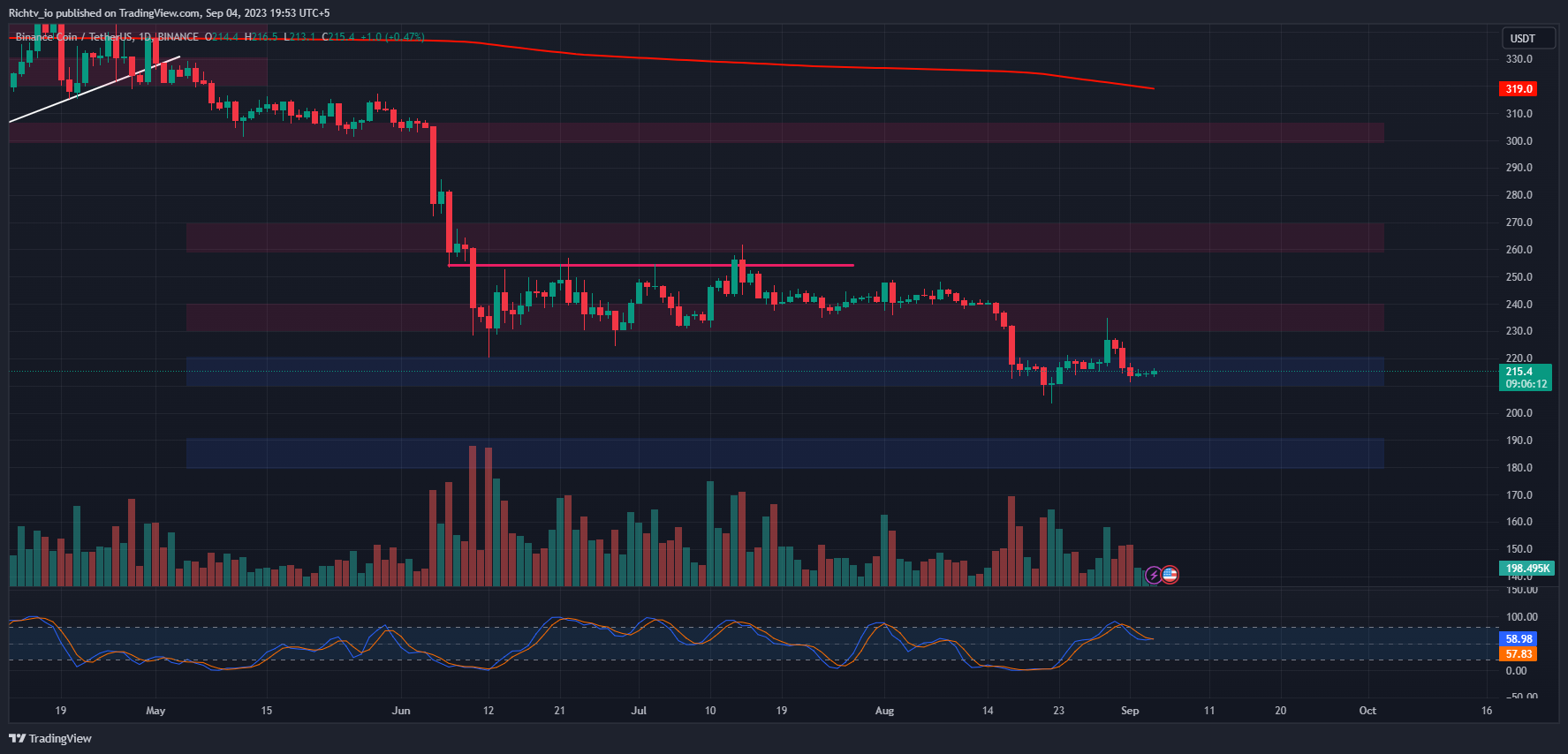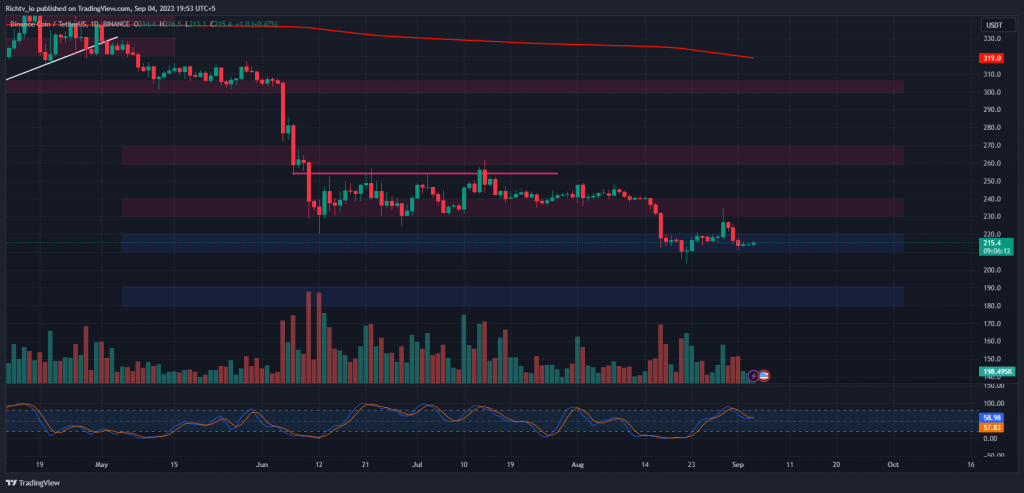 In the past two and a half months, the price of BNB has fluctuated. It initially dropped from $260 to $203, but then recovered to $215. For the past two weeks, it has been trading between the $210 – $220 range.
If this support level can hold, there is a chance that the price could increase and test the resistance at $230 – $240. If it manages to break through that area, the next resistance level is at $260 – $270.
However, if the support level at $210 – $220 is lost, the next major support area is at $180 – $190. Stay positive and let's see how the market behaves!
RNDR/USDT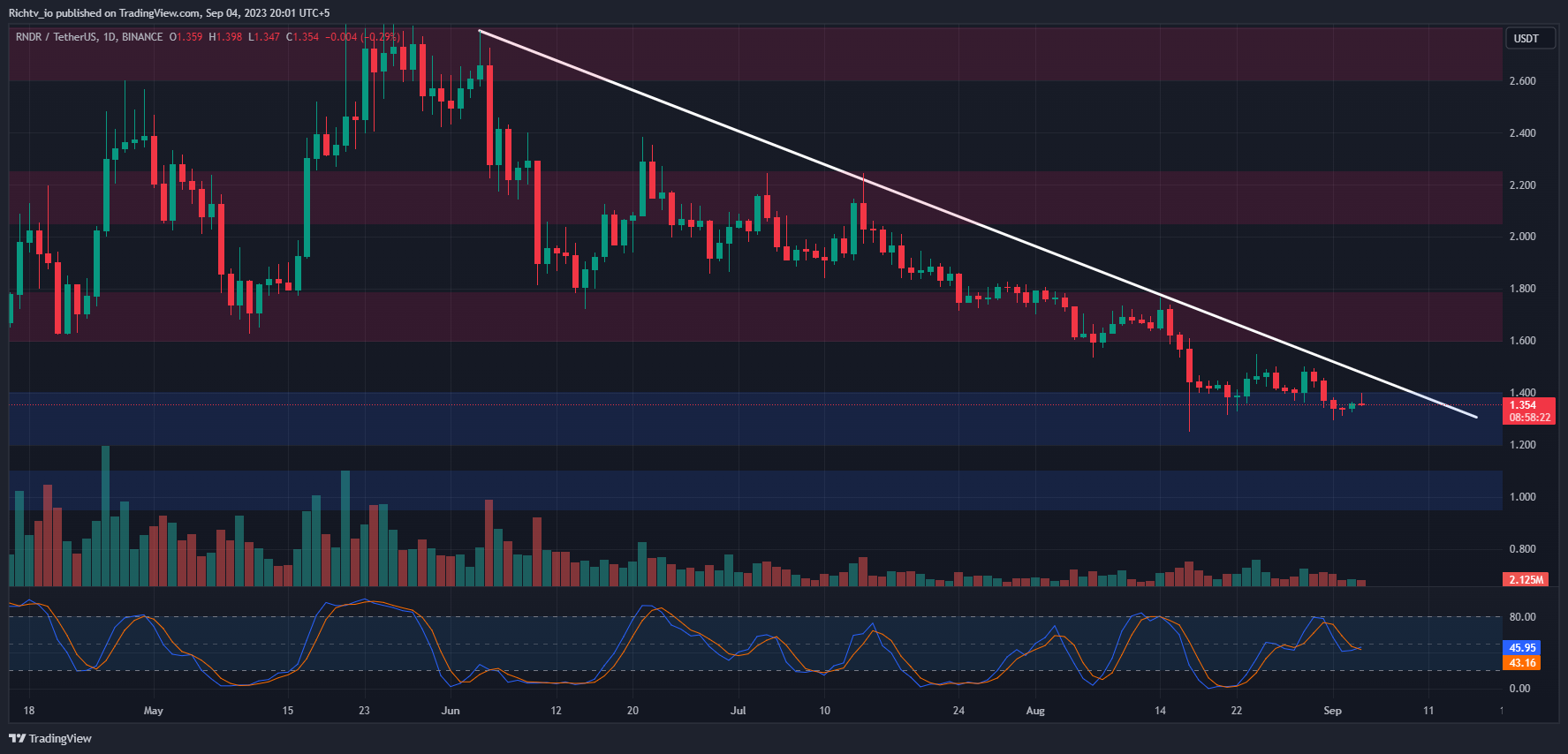 RNDR has recently found stability in the range of $1.20 to $1.40 after experiencing a decline over a four-month period.
Currently, the price is hovering around $1.40. If BTC can also stabilize in the coming days, there is a possibility that RNDR will test $1.50. If this test is successful, it is likely that the price will rise to a range of $1.60 to $1.80.
However, if the price drops below $1.20, the next support area is estimated to be between $0.95 and $1.10.