When it comes to the future of energy, one thing is clear: nuclear power will play an integral role. This is excellent news for CCJ, the largest uranium stock in the world. With their recent signing of a 10-year supply contract to provide natural uranium hexafluoride to the Kozloduy 5 Reactor in Bulgaria, CCJ is well-positioned to benefit from the energy transition of the next couple decades. And now, with the establishment of a tax credit for electricity produced at qualified nuclear facilities, CCJ's business has received a major boost. It's clear that the future is bright for nuclear energy, and CCJ is poised to capitalize on this exciting opportunity.
However, analysts caution that the stock must remain above $26.50-$27.00 to maintain this upward momentum, with an upside target of $38.00-$40.00. The uranium market is always subject to fluctuations, but the recent developments in legislation and CCJ's supply contract could indicate a brighter outlook for the industry as a whole.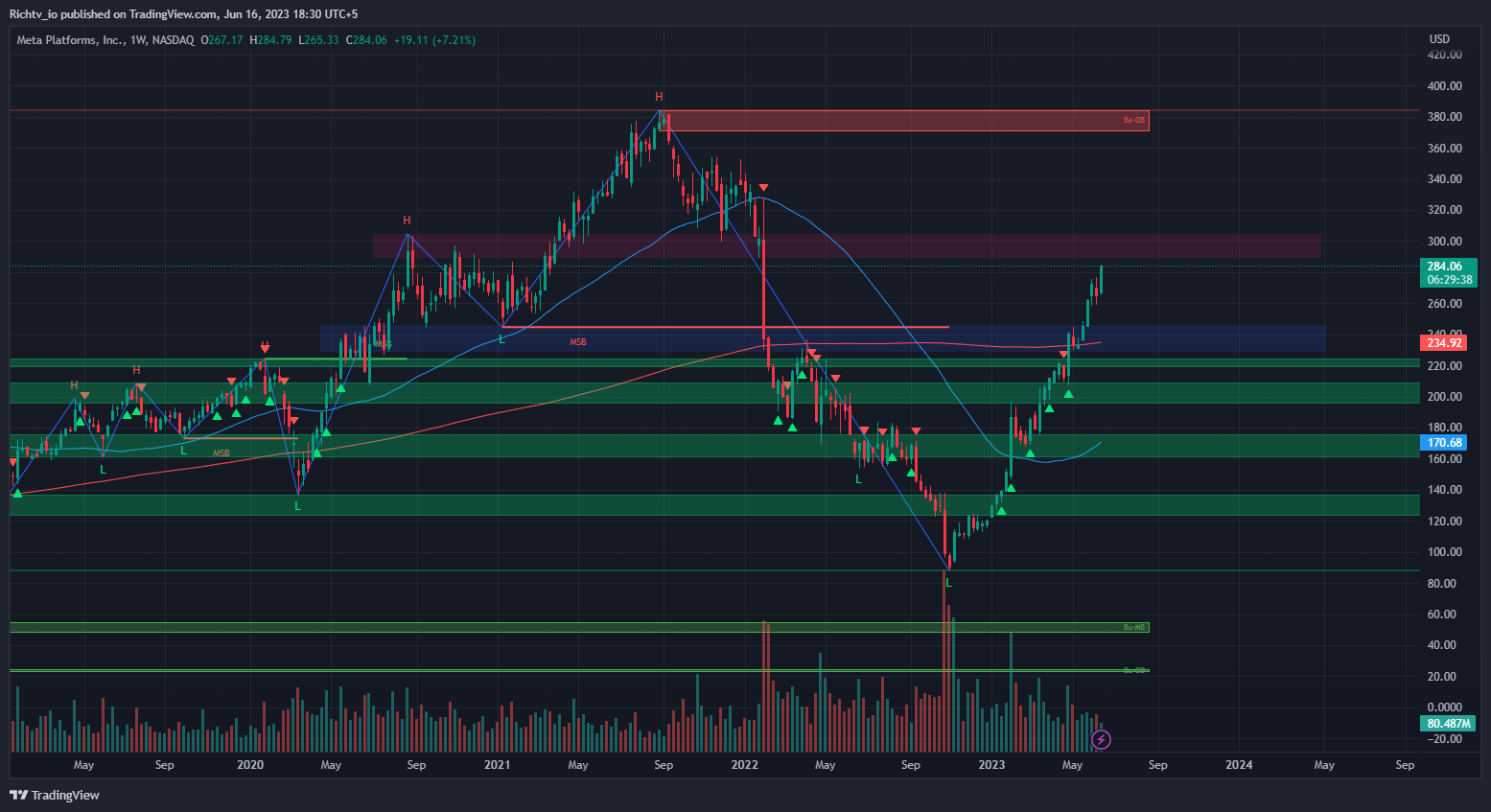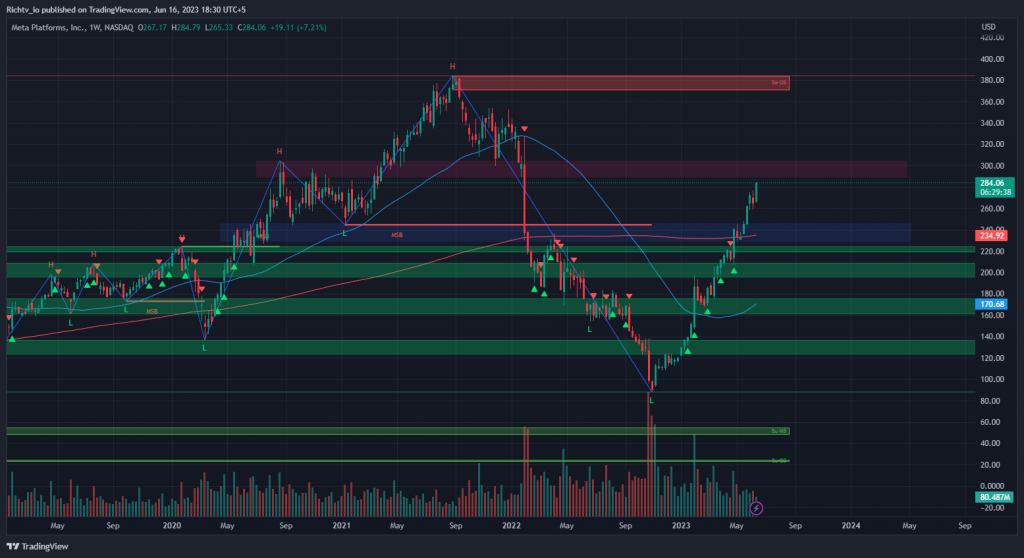 Meta stock has had quite the journey on the weekly timeframe, most notably with its dramatic drop of 80% in September of 2021. However, it's incredible to see how resilient the stock has been since then, bouncing back significantly and creating a rally of an impressive 200% towards the upside since October of 2022. Nonetheless, as with any stock, there is a resistance level to keep in mind, and for Meta, it's approaching the $300 level.
While we remain optimistic about its long-term trajectory, we do anticipate a short-term rejection away towards the downside upon reaching this resistance. Successful investing requires a keen eye for detail and an ability to recognize patterns, and the experience of Meta stock is a perfect example of this.
BTC/USDT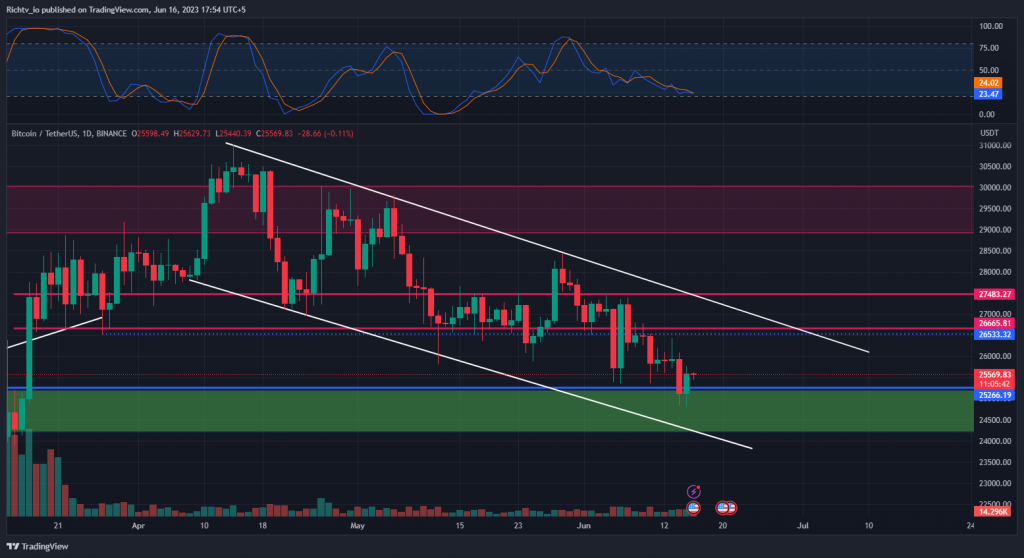 Yesterday, we saw BTC positively reacting off the $24,800 support area.
Since the price is oversold on higher time frames, there could be an oversold bounce, causing the price to test the next area of resistance near the weekly 200MA, the daily descending resistance line, and the $26,650 – $27,000 resistance area, which all converge in the same zone.
But as we move into the weekend, BTC might continue to consolidate between $24,000 – $25,300 before we potentially see a significant move sometime next week.
FTM/USDT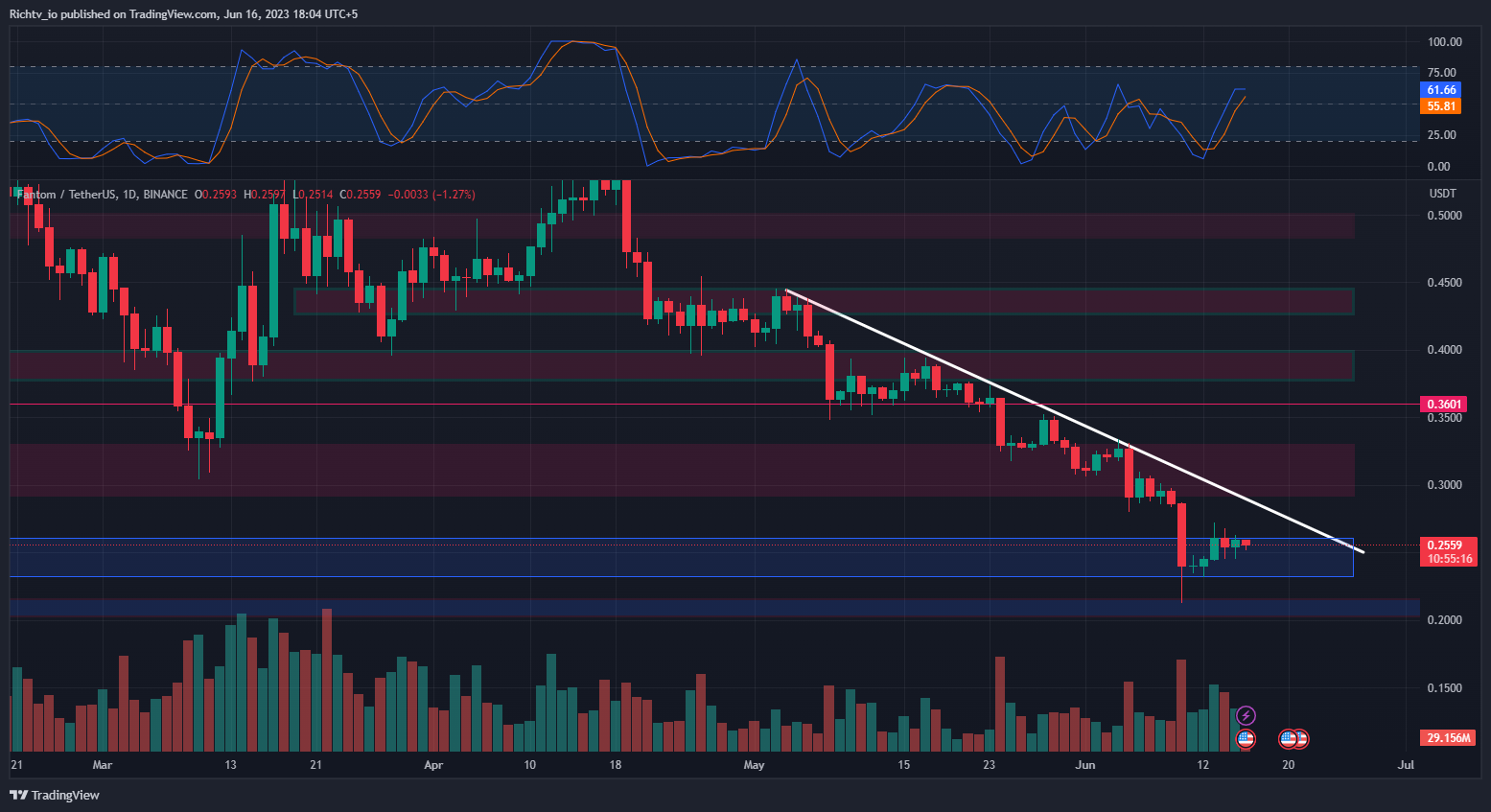 This week, we saw the price of FTM dip to test the major support area of $0.1950 – $0.2125, where it reversed with an oversold bounce.
The price is currently consolidating between $0.2324 – $0.2607. If it can break through the top of its support range at $0.2607, it will then test the daily descending resistance line at $0.2750.
Beyond that, the next significant resistance lies between $0.2950 and $0.3300. Currently, the market is really fearful, and we are trading level by level, in very short-term trades.