The international demand for liquid natural gas (LNG) is skyrocketing as it offers a cleaner alternative to oil while maintaining nearly the same level of efficiency. This booming market has caught the attention of major players such as Shell, which projects Asia alone could account for a staggering 70% of new LNG volumes introduced in the coming two decades. In response to this mounting demand, the industry is witnessing impressive growth as companies like FLNG demonstrate with 13 LNG charters in operation and 12 of them signed into long-term contracts with distribution organizations.
This expansion not only benefits the environment but also attracts investors, as FLNG is particularly focused on returning capital to its shareholders through an 8.82% dividend yield and a payout ratio of 85.47%. Such commitment to investors establishes confidence in the market, driving bullish sentiments on FLNG stocks as long as they remain above $29.00-$30.00, with an upside target of $46.00-$48.00. The thriving LNG market exemplifies the potential for cleaner energy sources and profitable ventures in the foreseeable future.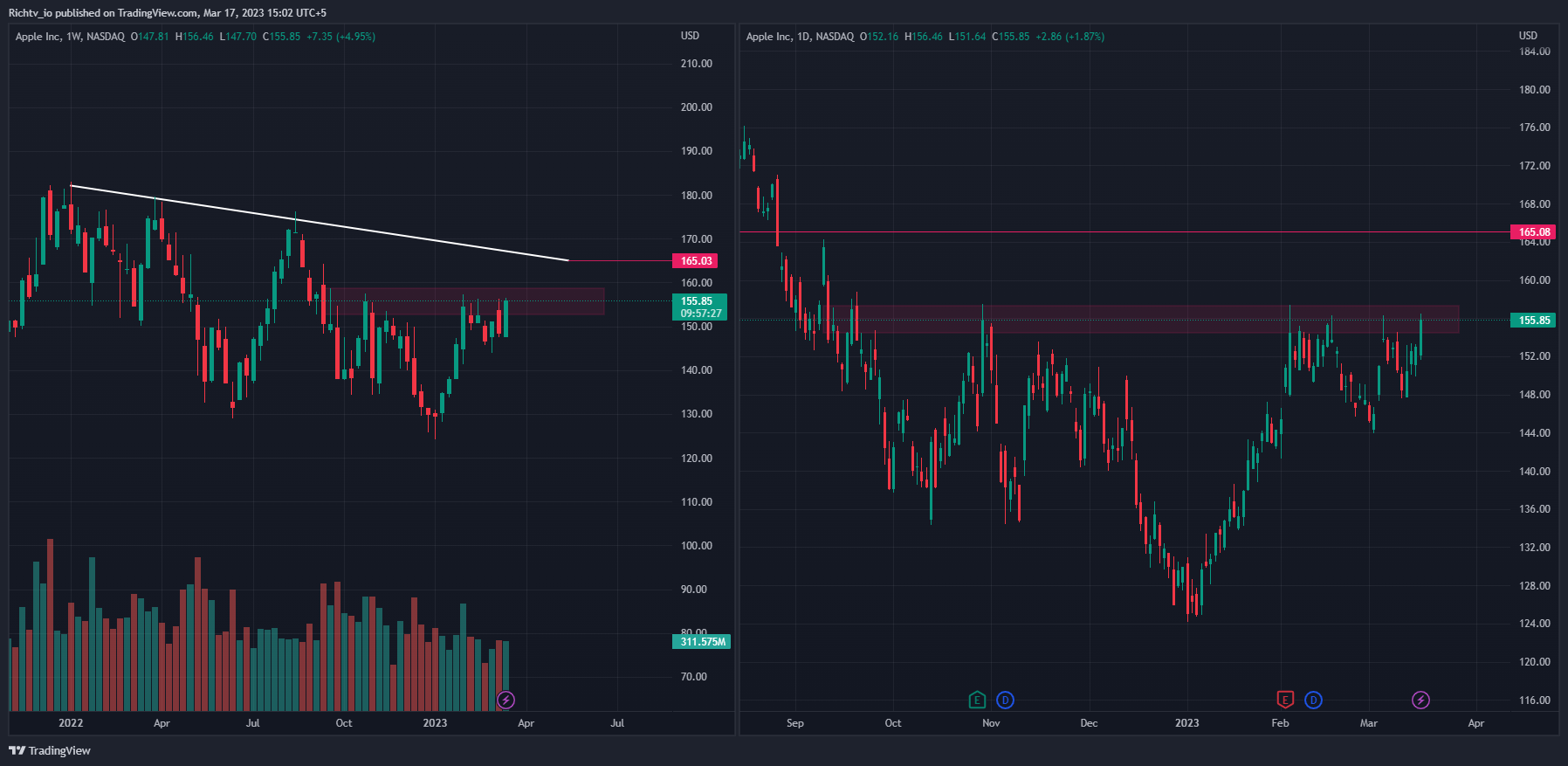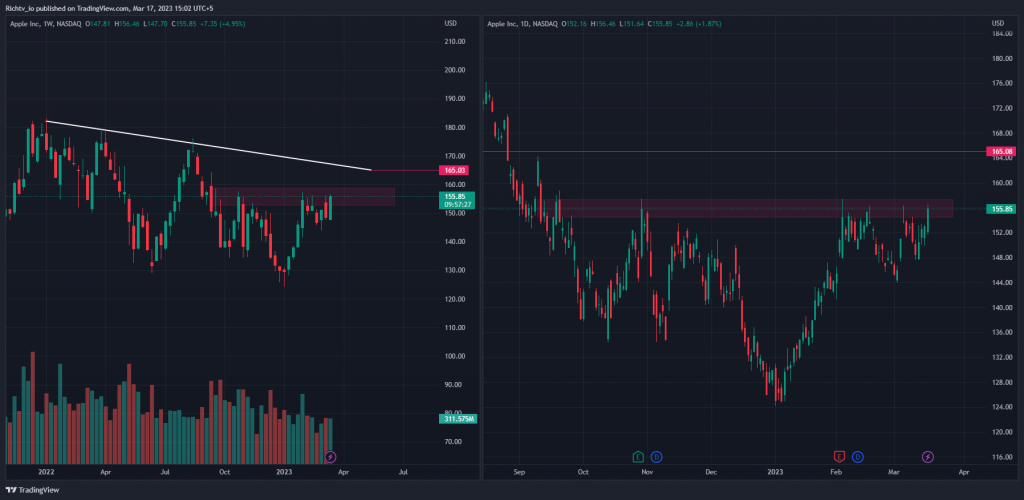 On the weekly timeframe you can see that Apple stock is once again retesting the quite strong resistance area exactly at $156.
You can also see that this is already the fourth retest from a weekly perspective and the more often we actually retest a zone, the higher the likelihood that we will eventually break it, so from a weekly timeframe we are now just waiting for a breakout above the resistance and a retest and then definitely the continuation towards the upside.
On the daily timeframe you can also see that Bulls are always trying to push Apple stock above the resistance, We think that we are definitely ready for a breakout with our next upside target being at $165.
BTC/USD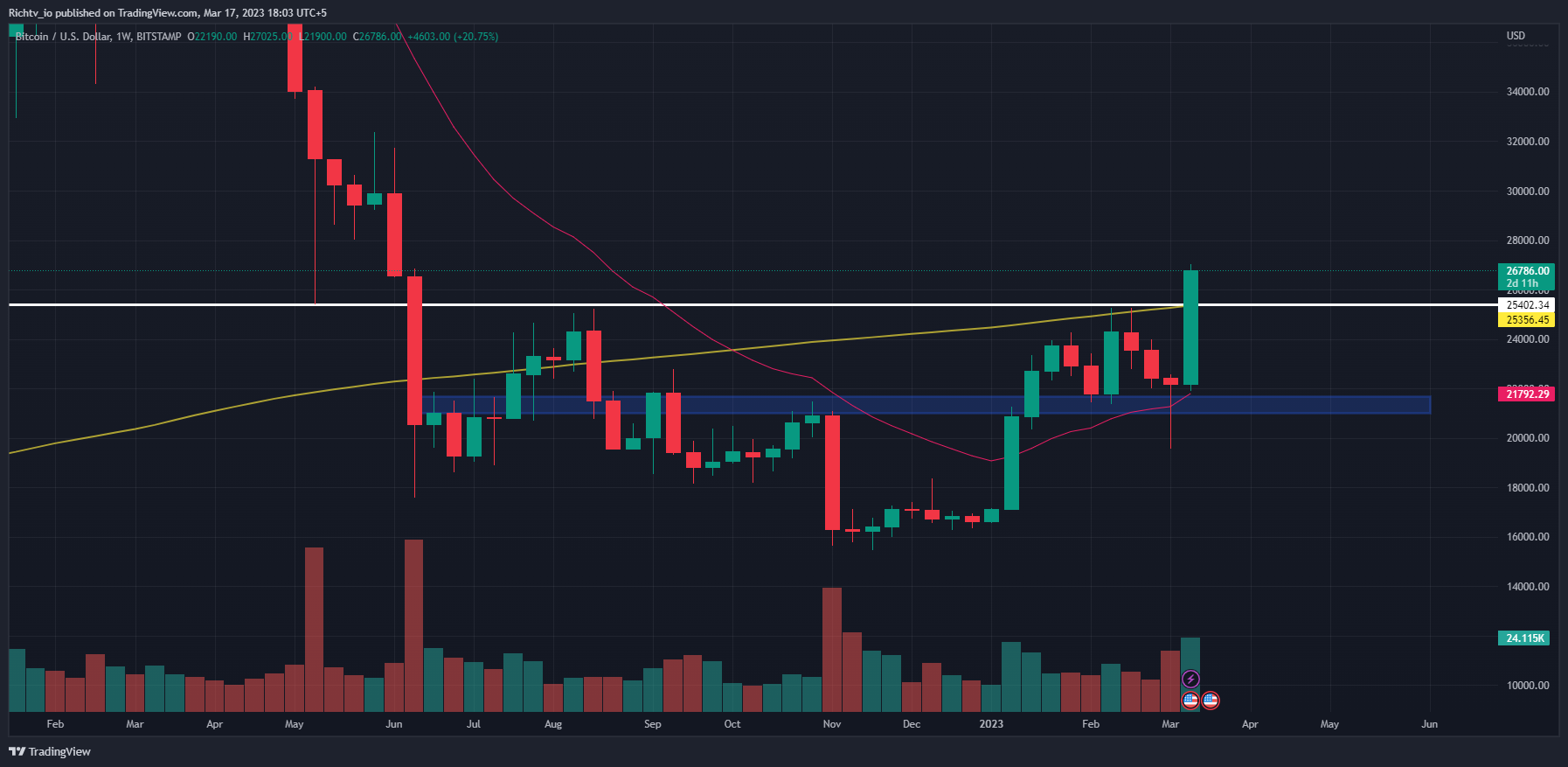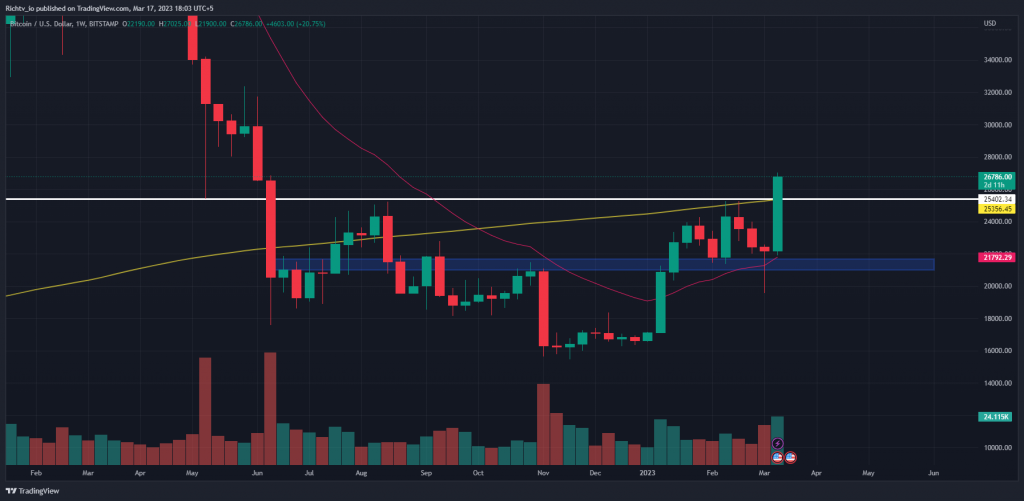 Bitcoin has had a very strong week, as we can see from its powerful weekly expansive candle.
The crucially important thing now is for bitcoin to close that candle above its 200 weekly moving average, seen in the chart as a yellow line. If that happens, the market sentiment will likely switch bullish super fast, and participants will likely start FOMO-ing in.
So, if bitcoin closes here or higher, expect continuation next week.
FTM/USDT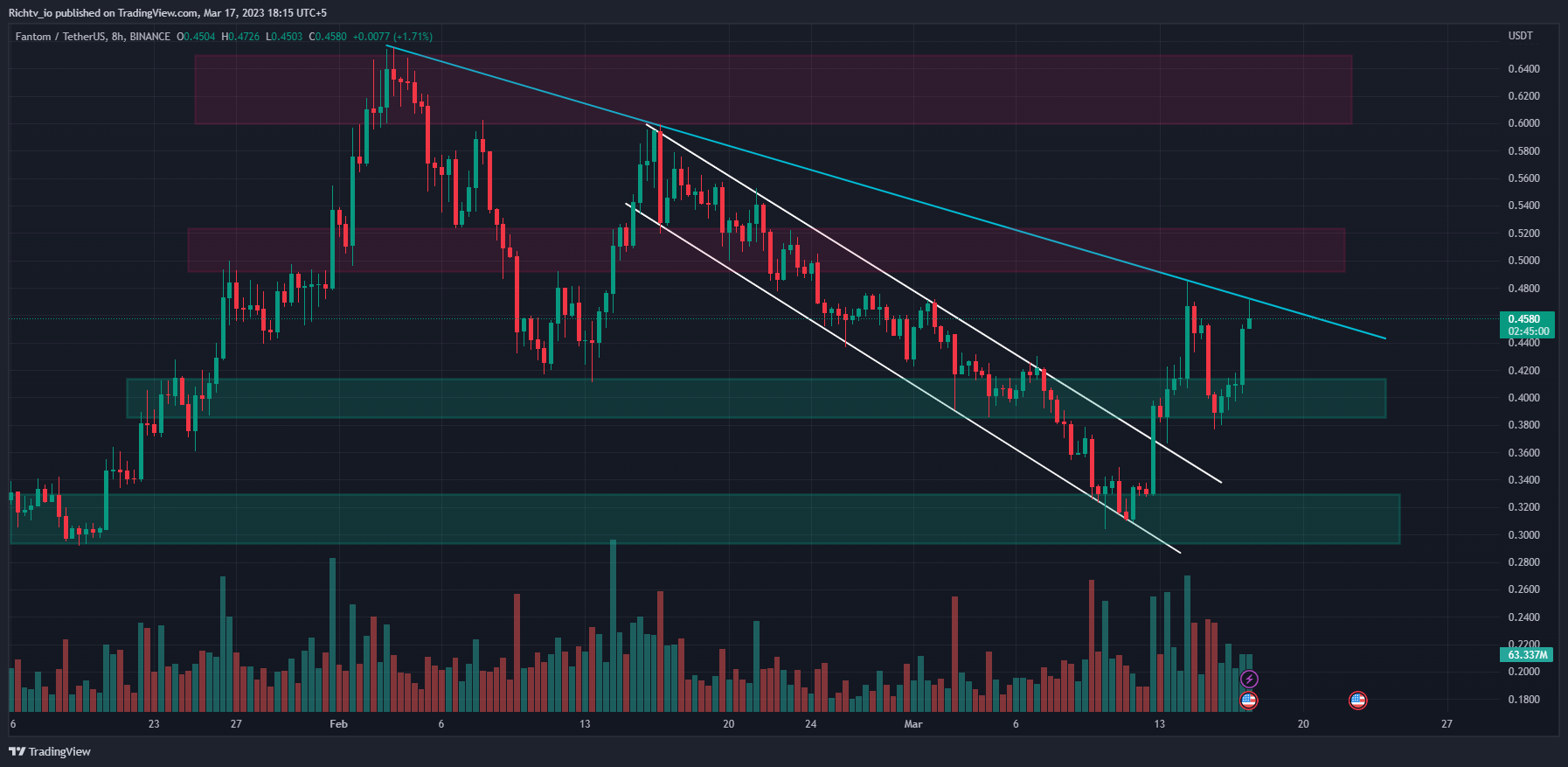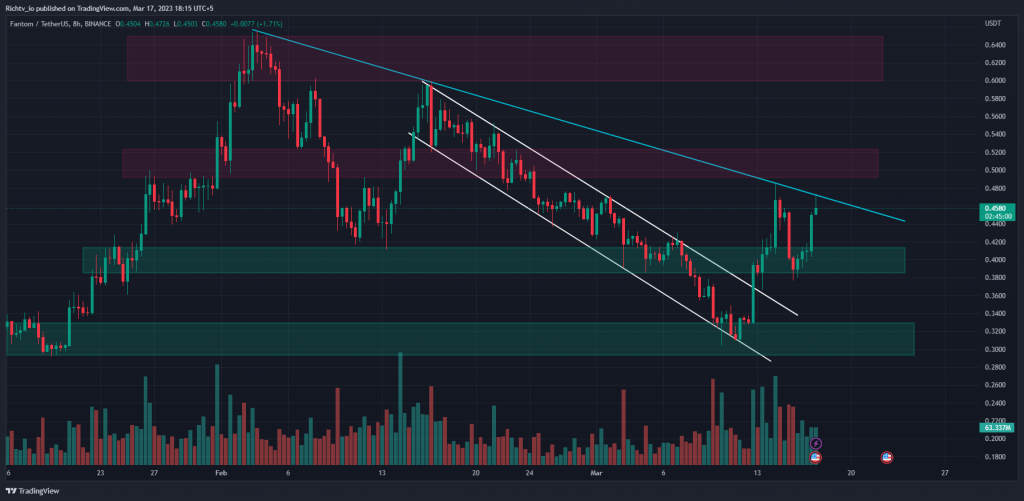 FTM has been rallying strongly.
It is currently trading at $0.45, testing the daily resistance line that began forming in February. If FTM can breach that line, it could test resistance at $0.50 followed by $0.55, and potentially even reach the critical $0.60 resistance level.
Even though it has had a strong last three months, we still need to consider the bad scenario, which could send FTM down to support between $0.38 – $0.40