General Electric (GE:NYSE)
GE is a company that's clearly keen on returning capital to its shareholders, as evidenced by their Payout Ratio, which sits at over 60%. One area of growth that investors should stay tuned for is the company's renewable energy division, which is expected to see a surge in 2023. CEO Lawrence Culp anticipates that their onshore wind, offshore wind, and grid arms will grow by an impressive 50%.
North America is already seeing double-digit growth in onshore orders, making GE an exciting prospect for investors. And with recent deals settling disputes over wind turbine technology and the announcement of a collaboration to develop carbon capture technology for power generation, we're bullish on GE so long as the stock stays above $81.00-$82.00. Our upside target is $130.00-$135.00, so let's keep an eye on this company's exciting developments in the renewable energy sector.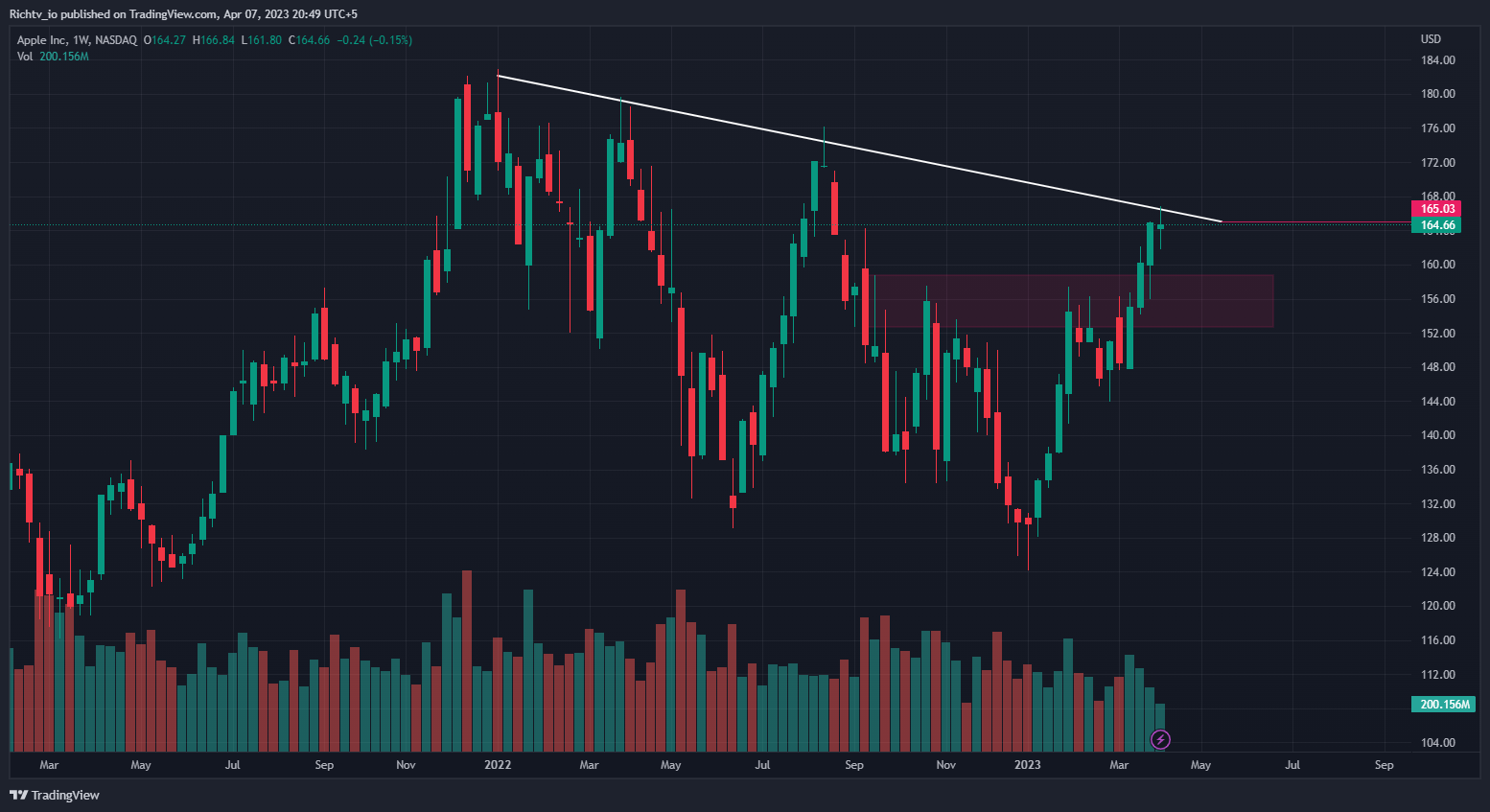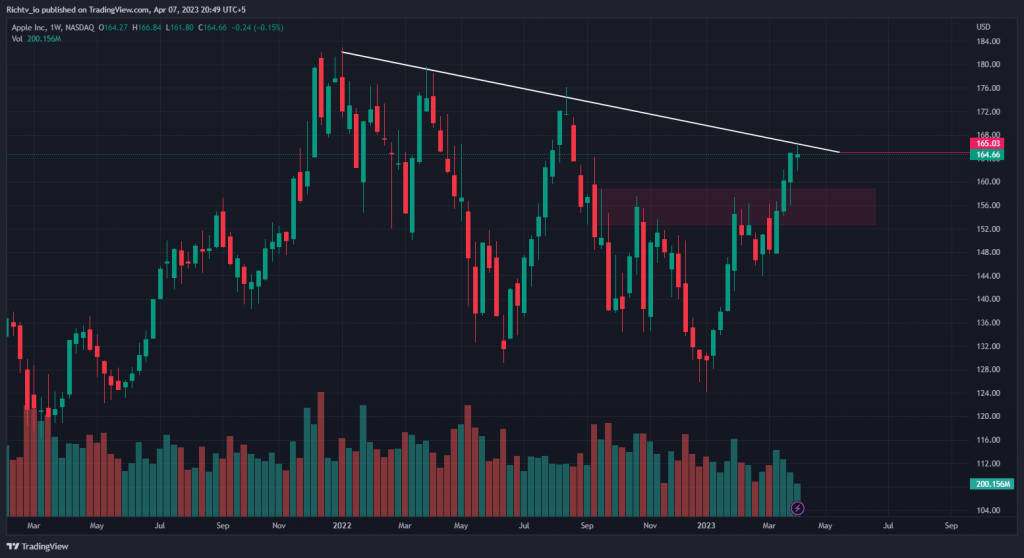 On the weekly timeframe you can see that Apple stock is currently retesting a quite obvious previous weekly downtrend resistance line exactly at the $165 area.
We expect the market to reject this downtrendline in order to retest the neckline of the inverted head and shoulders in the $155 area and then create more continuation to the upside from there.
On a daily basis, the market structure is still strongly bullish, so all that is left to do is waiting for Apple to continue to reject higher prices in a bearish manner. Once that happens, there is a good likelihood that the downtrend resistance trendline will experience some short-term resistance.
BTC/USD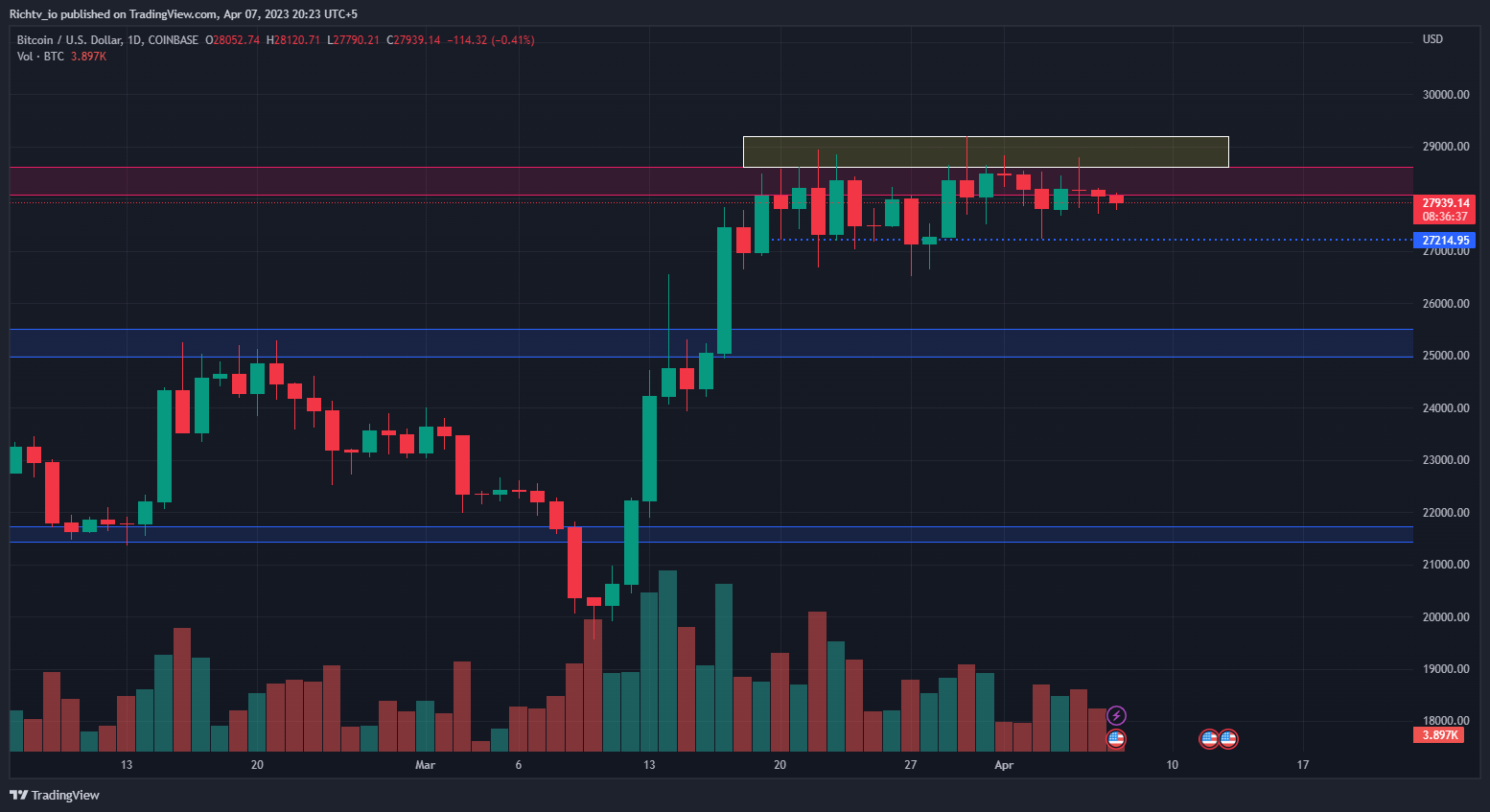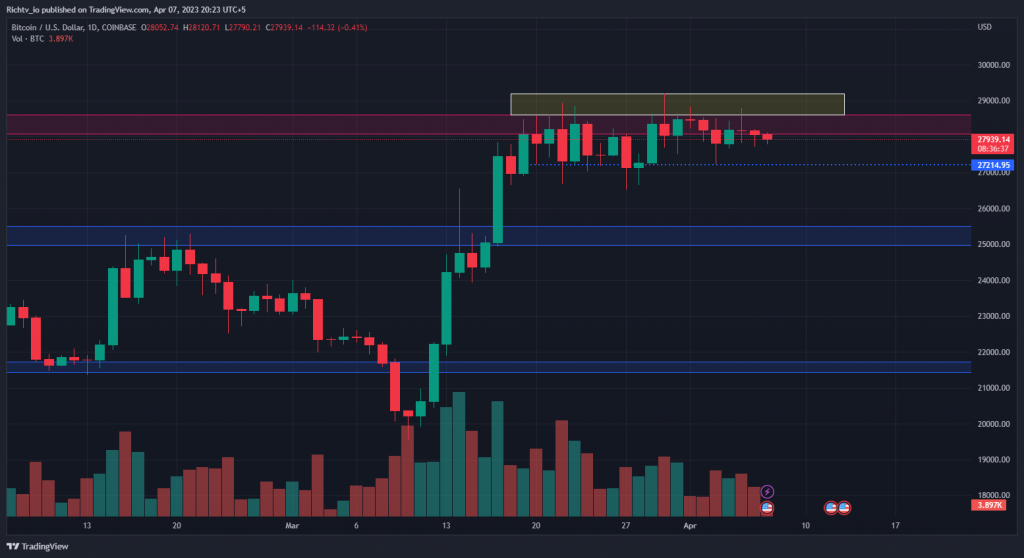 Bitcoin has failed to reclaim the key level above.
As you can see, the price has been set at the yellow box area because anything beyond that is consistently denied. The zone specifically ranges from $28,500 to $29,200.
There is no doubt that that region now contains a lot of liquidity, and liquidity tends to get tested. But it looks like bitcoin may start pulling back first, which could make additional room for a high momentum sprint that results in a push upwards and a breach of the $29,000 level (resistance).
For now, lower support levels are $27,200 and $25,500.
DXY
The DXY may have set its higher low, as it's coming off of a key level of support.
It's important to keep an eye on this since a strong dollar comeback might put downward pressure for risk on assets like stocks and crypto.
Bitcoin is expected to overcome its current resistance and go into the $32,000 range if the dollar begins to lose ground at the 100 level, though.