Marathon Digital Holdings (MARA:NASDAQ)
MARA, a leading company in the cryptocurrency sector, is moving past an accounting scandal and SEC probe regarding a joint venture. Despite slower-than-expected expansion of their mining capacity, MARA's success is evident. With over $200 million in unrestricted cash and the recent mining of 683 Bitcoins, MARA offers a rare opportunity for investors seeking exposure to cryptocurrency without any of the reporting requirements.
In fact, the company holds approximately 8,260 Bitcoins and has proved their ability to meet business obligations by selling 650 of them in February. We remain bullish on MARA, as long as the stock remains above $6.70-$6.80, with an upside target of $12.00-$13.00.
The neckline of an inverted head and shoulders pattern is exactly at the $210–$220 region, as can be seen on the weekly period for Tesla stock.
You can also see that the present market structure is positive. We recently experienced a rise followed by a healthy correction, so from a weekly perspective, all we can anticipate is a break above the neckline and further upward movement.
On the daily timeframe you can see that Tesla stock is right now retesting previous daily support which is now turned resistance so we do expect a short term rejection away from the resistance area but then definitely the longer term continuation towards the upside.
BTC/USDT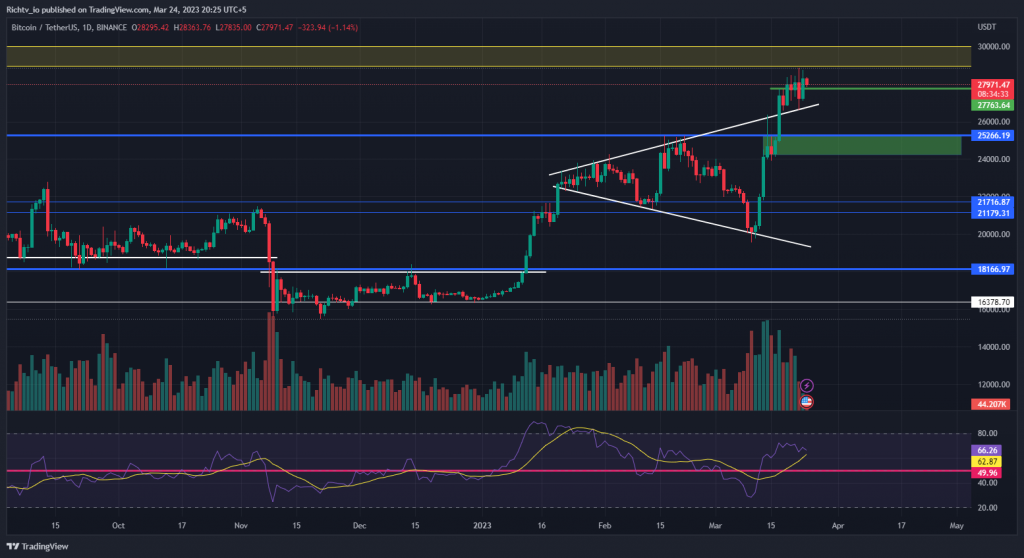 Tying this in with the crypto market analysis above, the entire up move has created a massive inefficiency! And inefficiencies have a tendency to get tested, so a pullback should almost certainly be expected.
The objective level would be between $24,000 and $25,000 in the green box outlined with the buy zone if the retreat occurs today. We want to see strong demand there right away because things will turn quite bearish if bitcoin finishes a daily candle there or below.
Keep in mind that if the price begins to decline below $27,763 the RSI will cross downward. This will increase the downward momentum and pressure.
CRYPTO TOTAL MARKET CAP, $ (TOTAL)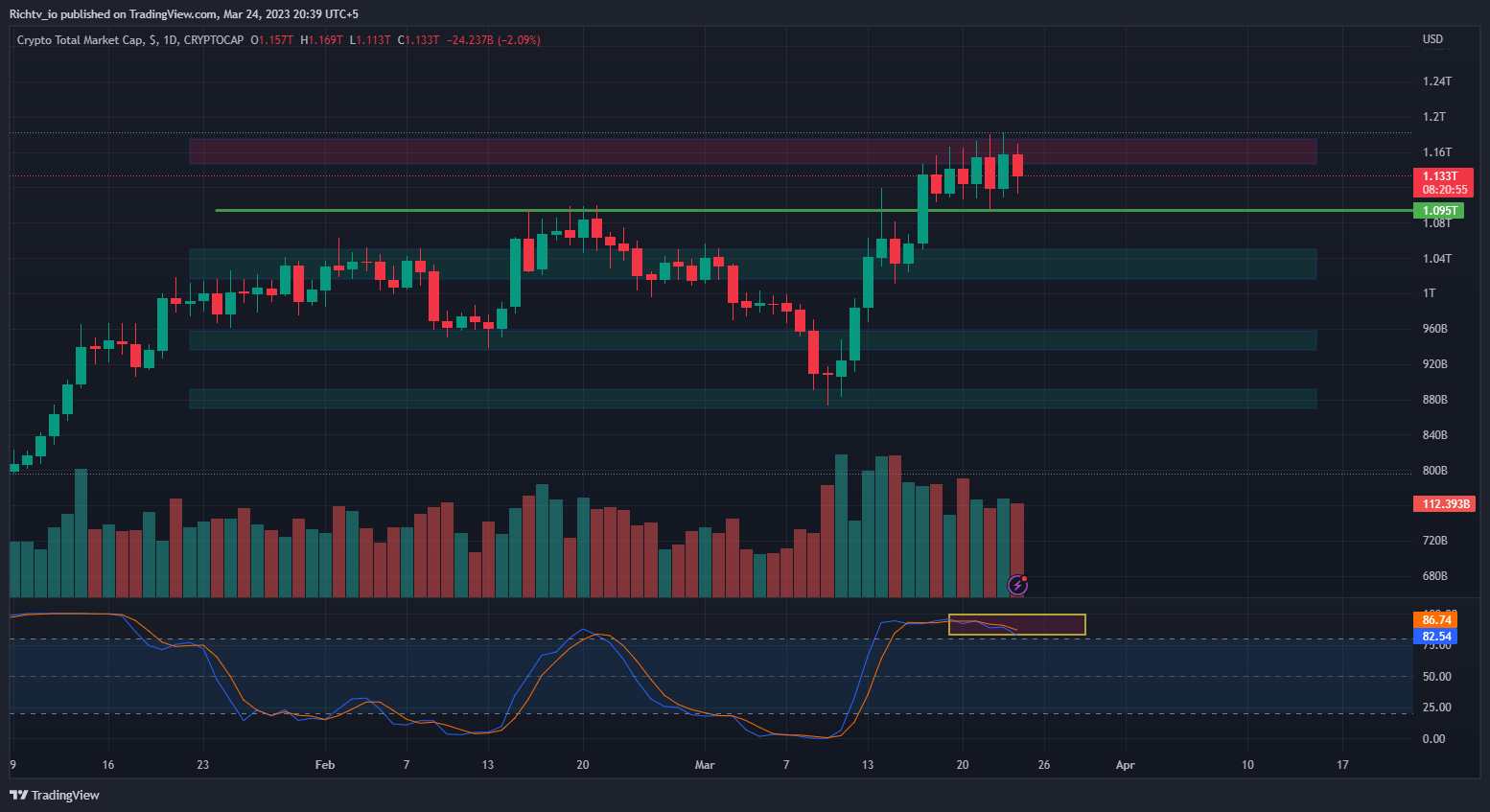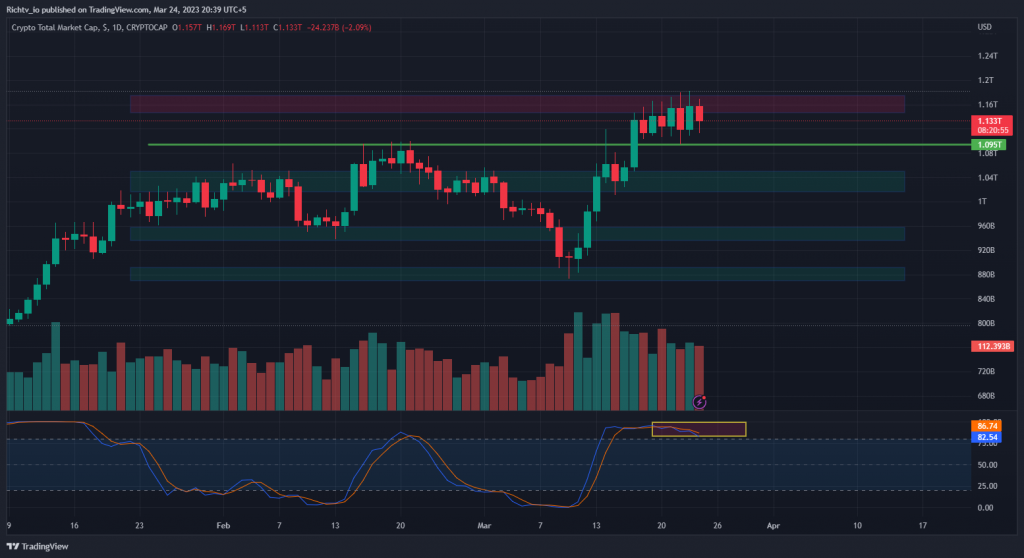 The TOTAL has been oscillating and consolidating over the previous week between $1.09T and $1.15T, with no clear direction in play.
Although there are still persistent worries about European banks that are pressuring the stock markets, they are currently not having a significant impact on cryptocurrency.
The TOTAL will likely continue consolidating at this level or retrace back down to the next support level at $1.04T because indicators on the higher time frames are overbought. The indicators will be reset as a result, preparing the TOTAL for another upward push. The next one comes in at $1.2T if it passes through the existing $1.15T area of resistance.