Marathon Digital Holdings (MARA: NASDAQ)
Marathon Digital Holdings (MARA) is a prominent player in the world of digital assets and cryptocurrency mining. With over 149,000 miners as of July 1, the company boasts an impressive total hash rate capacity of 17.7 EH/s. However, Marathon has even bigger ambitions in mind, aiming to expand these numbers to 199,000 miners and a hash rate capacity of 23.3 EH/s in the near future.
In terms of its financial standing, Marathon had around $114 million in cash and an additional $380 million in Bitcoin holdings after Q1 2023. It is important to note that the company does carry a significant amount of debt.
Looking ahead, it is highly plausible to see crypto miners like Marathon forging strategic partnerships with the financial industry. In fact, they may even become attractive acquisition targets for traditional financial institutions seeking to establish a foothold in the mining sector.
As investors, we hold a positive outlook on MARA, especially as long as the stock price remains above the $8.50-$9.00 range. Our target for potential upside is between $16.00 and $17.00.
S&P 500 (SPX)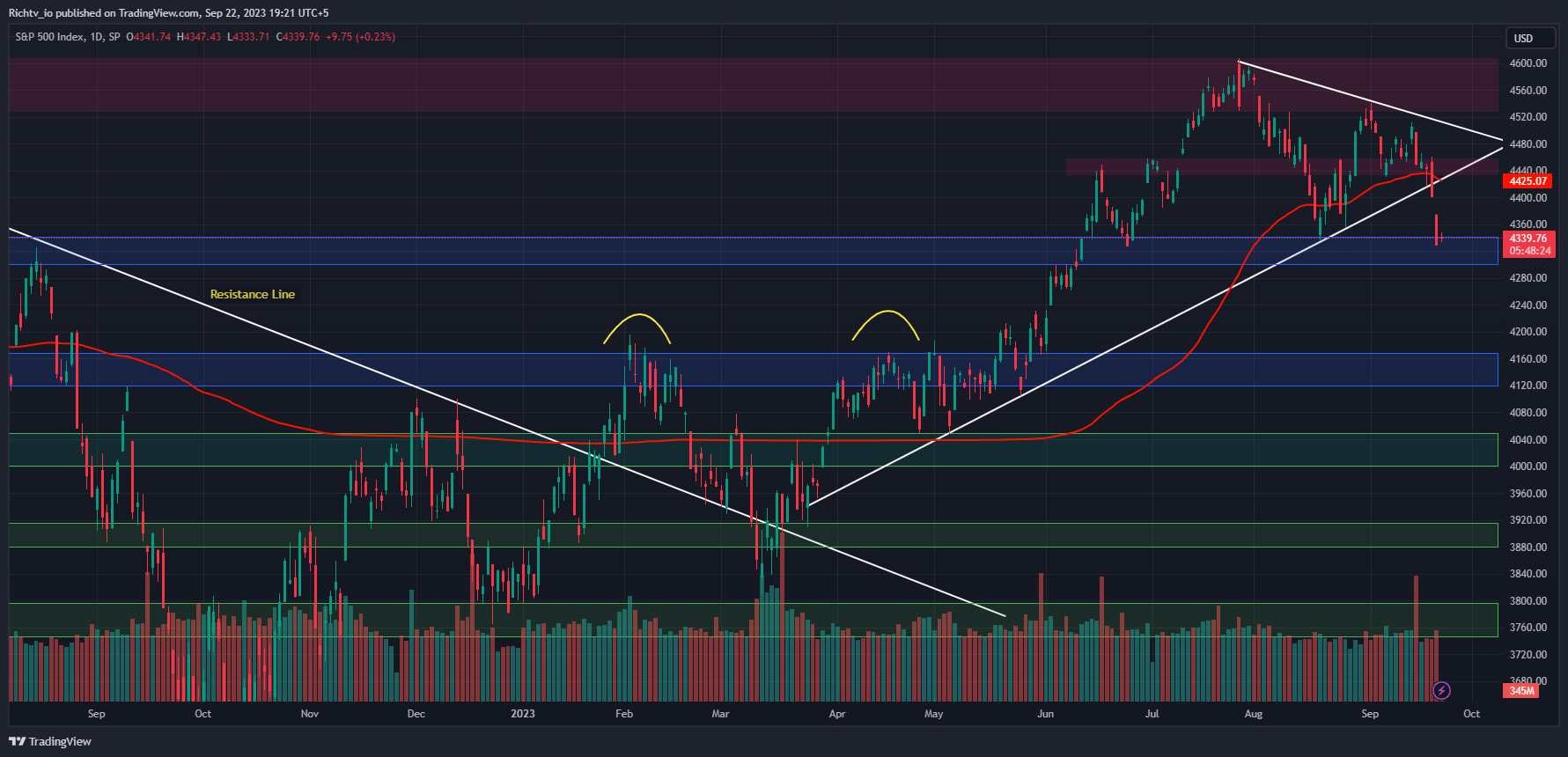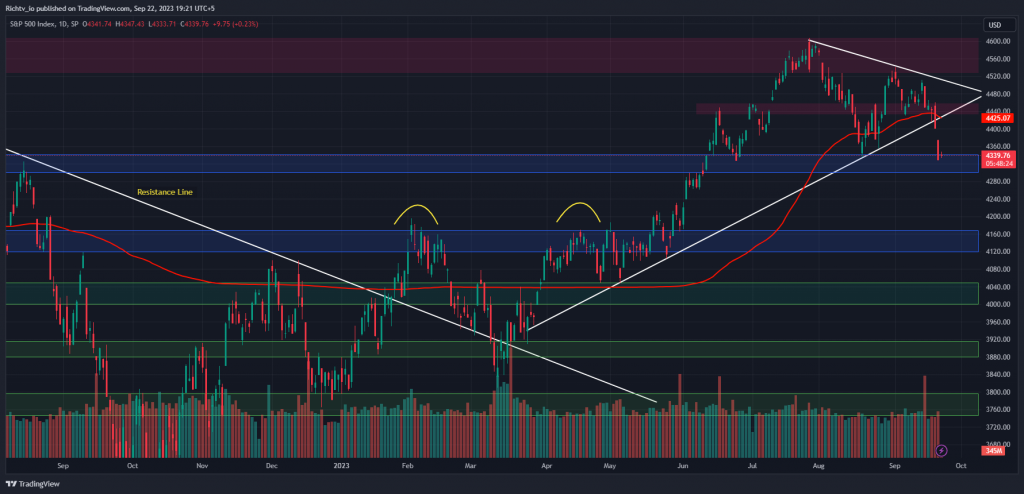 In the recent two trading sessions, the SPX (S&P 500 Index) has experienced a notable decline of nearly 3%. The most significant development is that it has breached the key support level at 4,430 and has also broken below the ascending support trendline that originated at the end of May.
Currently, the index has reached a critical area of support ranging from 4,300 to 4,340. This support zone has demonstrated its significance by consistently holding as a support level over the past three months. It is anticipated that this support zone will provide a degree of stability in the near term, and there is an expectation that the SPX may rebound from this level.
The outlook suggests that the SPX could potentially rise from this support zone and retest both the broken ascending support line and the previous support level at 4,430, which has now become a resistance level. However, it's essential to note that if the current support zone at 4,300 to 4,340 fails to hold, the next significant support level is situated much lower, in the range of 4,120 to 4,170.
BTC/USD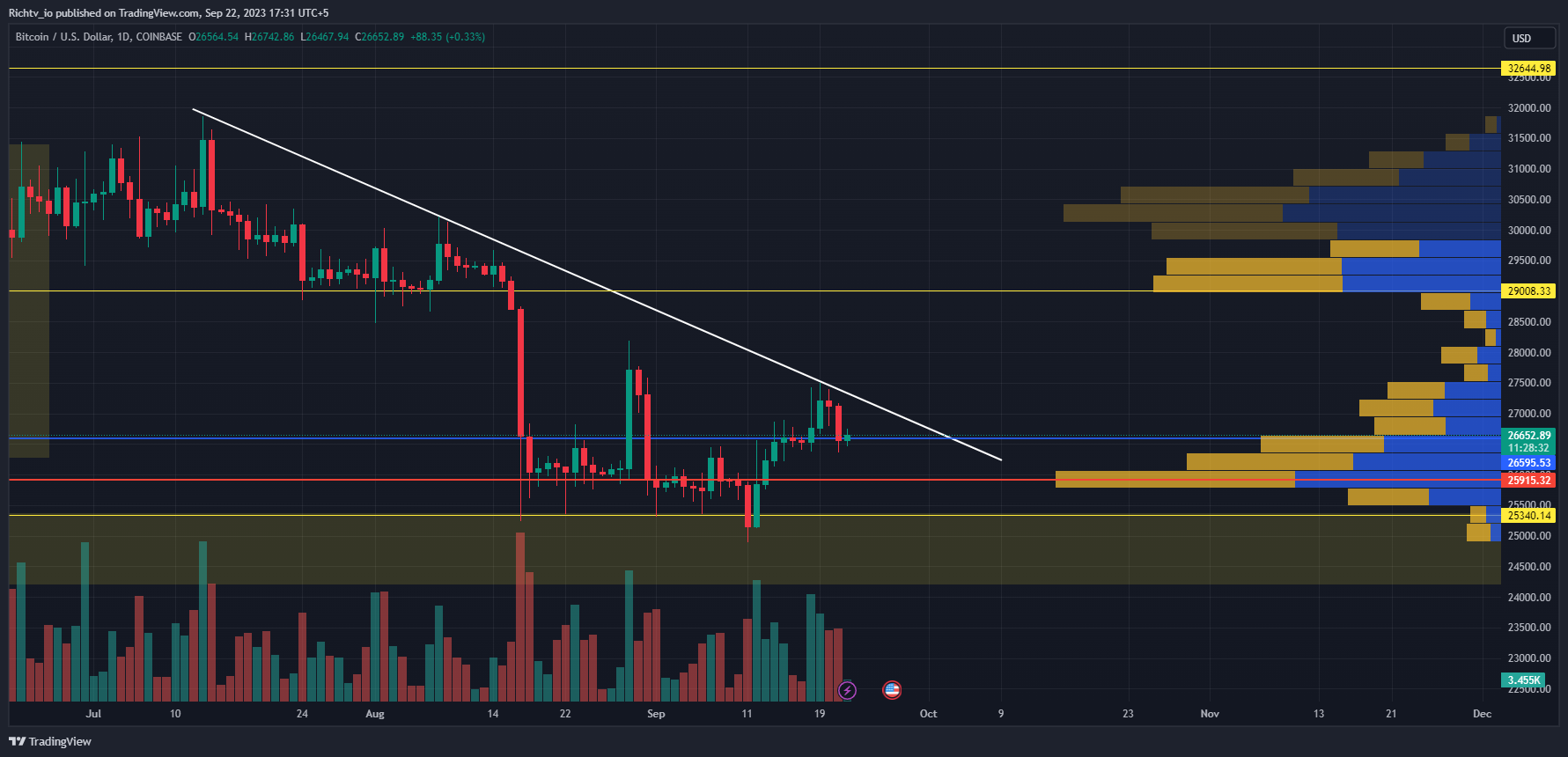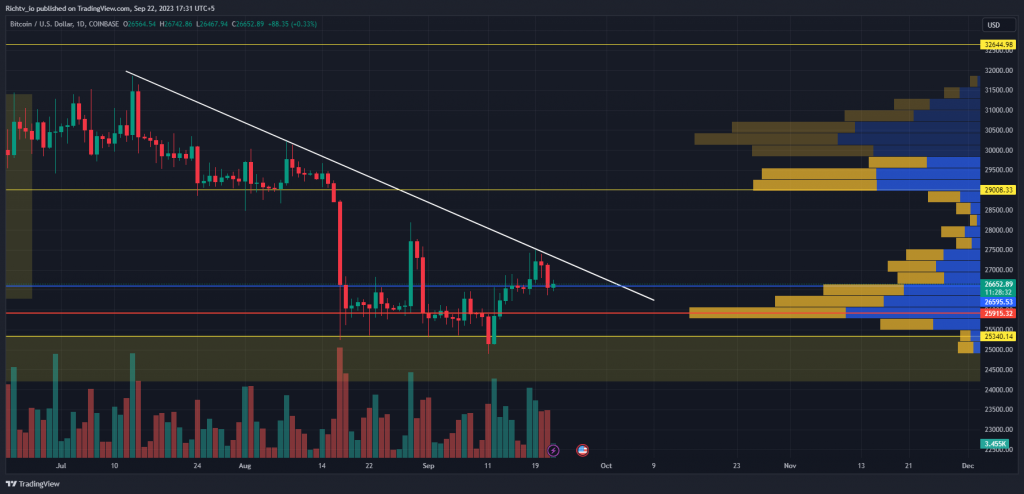 Bitcoin is currently holding its ground in the middle price range. If the level of $25,340 is protected and not breached, there is still a chance that the bulls may make another attempt to push the price higher. Their goal would be to reach the highest point in the range for this quarter, which stands at $29,000.
Despite the fluctuations in value, Bitcoin has managed to maintain a stable position, giving hope to those who believe in its potential for growth. This optimistic outlook is supported by the fact that the key level of $25,340 has not been broken yet. If this level continues to hold, it might motivate the bulls to make further upward moves in the market.
While nothing can be certain in the volatile crypto markets, there are indicators that suggest the chance of Bitcoin seeing further gains if the defense at $25,340 remains intact. Investors and enthusiasts eagerly await to see if the bulls will succeed in their next push towards the quarterly range high.
Crypto Total Market Cap (TOTAL)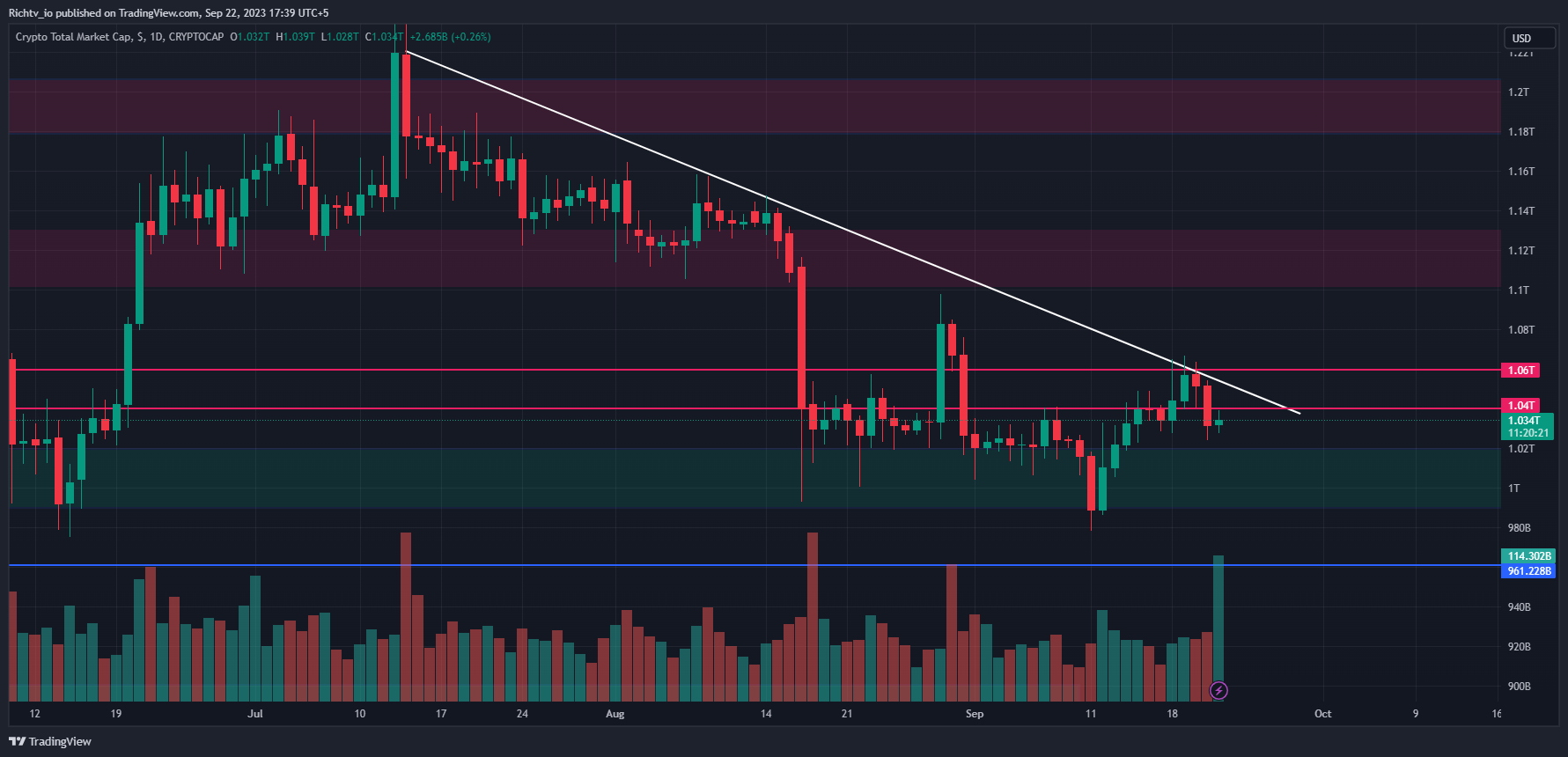 Yesterday, there was a 3% decline in the TOTAL, with its value dropping from $1.055 trillion to $1.025 trillion. This drop led to the breach of the support level at $1.04 trillion.
At present, the TOTAL stands at $1.034 trillion and is considered significantly overbought on the daily. As a result, it is expected that the market will continue to fluctuate within a range, with the support level at $1.02 trillion and the newly established resistance at $1.04 trillion. It is important to note that these figures are subject to change over time.