Western Digital (WDC), a global leader in manufacturing and selling data storage devices, is poised for a period of growth due to significant market shifts. Recent trends suggest that the oversupply of disk drives and NAND flash memory, which previously hindered demand, has begun to balance out.
Notably, there has been a notable increase in NAND flash prices, rising by 10-20% in recent months. This surge signals enhanced pricing power for WDC's products in the market, underlining the growing demand for their storage solutions. Additionally, ongoing rumors about a potential merger between Western Digital and Kioxia, which could result in the world's largest NAND flash memory company, present a significant opportunity. If realized, this merger could further boost the company's pricing power and market dominance.
Investors are optimistic about WDC, maintaining a bullish outlook as long as the stock remains above the $39.00-$40.00 range. The positive projection sets an upside target between $60.00 and $62.00, reflecting confidence in Western Digital's ability to capitalize on the evolving market dynamics and solidify its position as a key player in the data storage industry.
WTI Crude Oil (USOIL: TVC)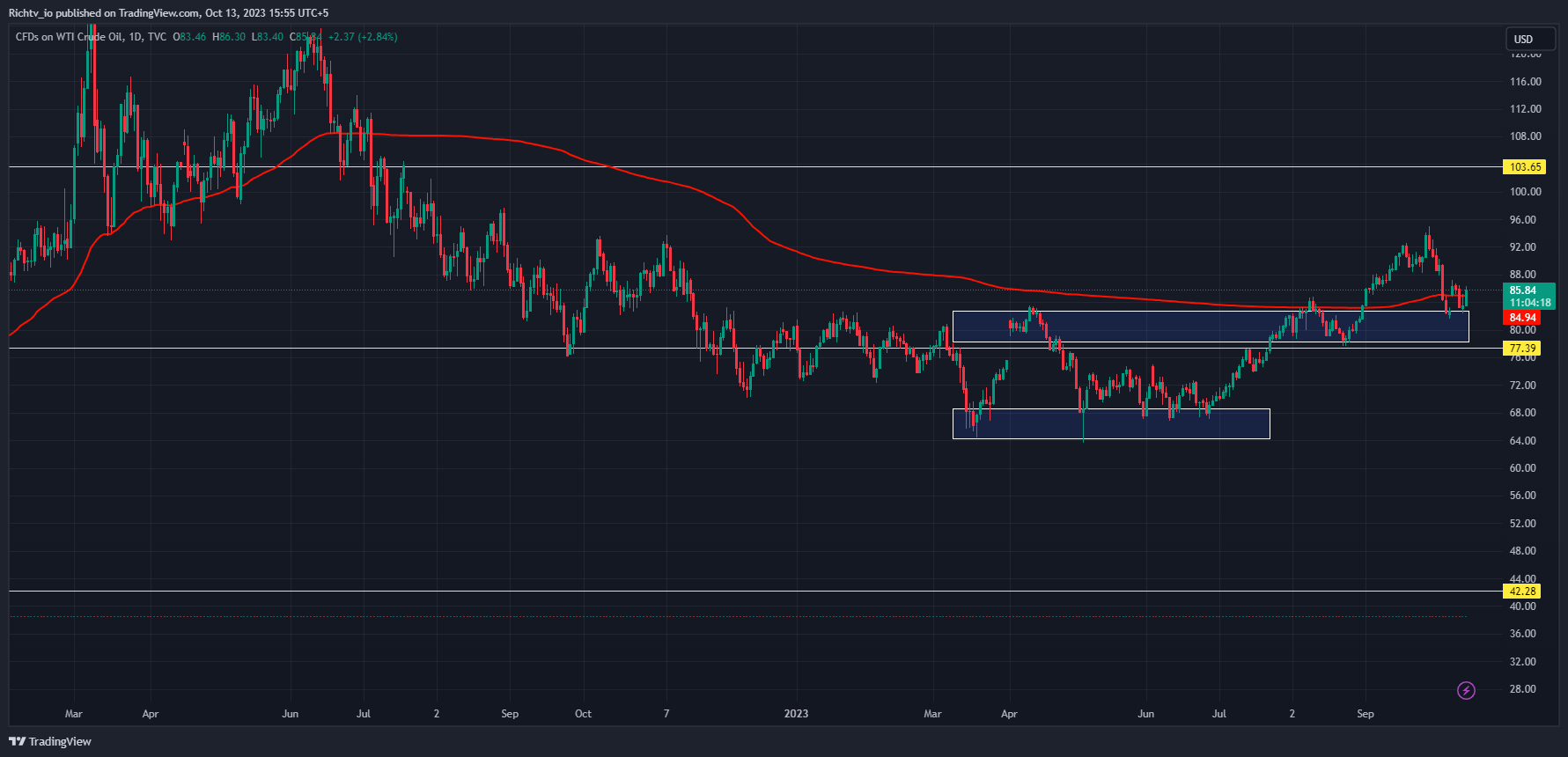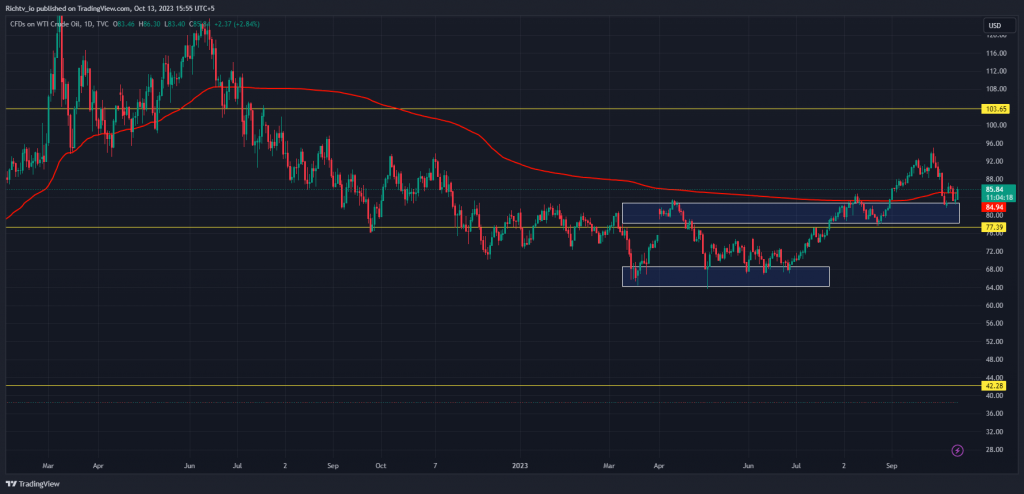 Oil is nearing $100 per barrel, which is a red flag for central banks' inflation fight. Higher oil prices contribute to inflation directly and by increasing the cost of inputs. The recent jump in energy prices is undoing some of the progress made by central banks in the fight against inflation. The impact of oil price changes on inflation is well-studied, and economists generally agree that oil prices can drive some variation in inflation, at least over the short and medium runs. The fact that international inflation rates move together suggests that international factors, such as commodity prices like oil, might drive a substantial part of inflation.
The geopolitical instability between Israel and Hamas may be contributing to the higher oil prices, which could be detrimental for inflation. If oil continues to rise and averages $100 per barrel through the fourth quarter, it could inflict a peak impact of up to 0.9. This suggests that inflation will continue to rise, which could have negative effects on the economy.
MATIC/USDT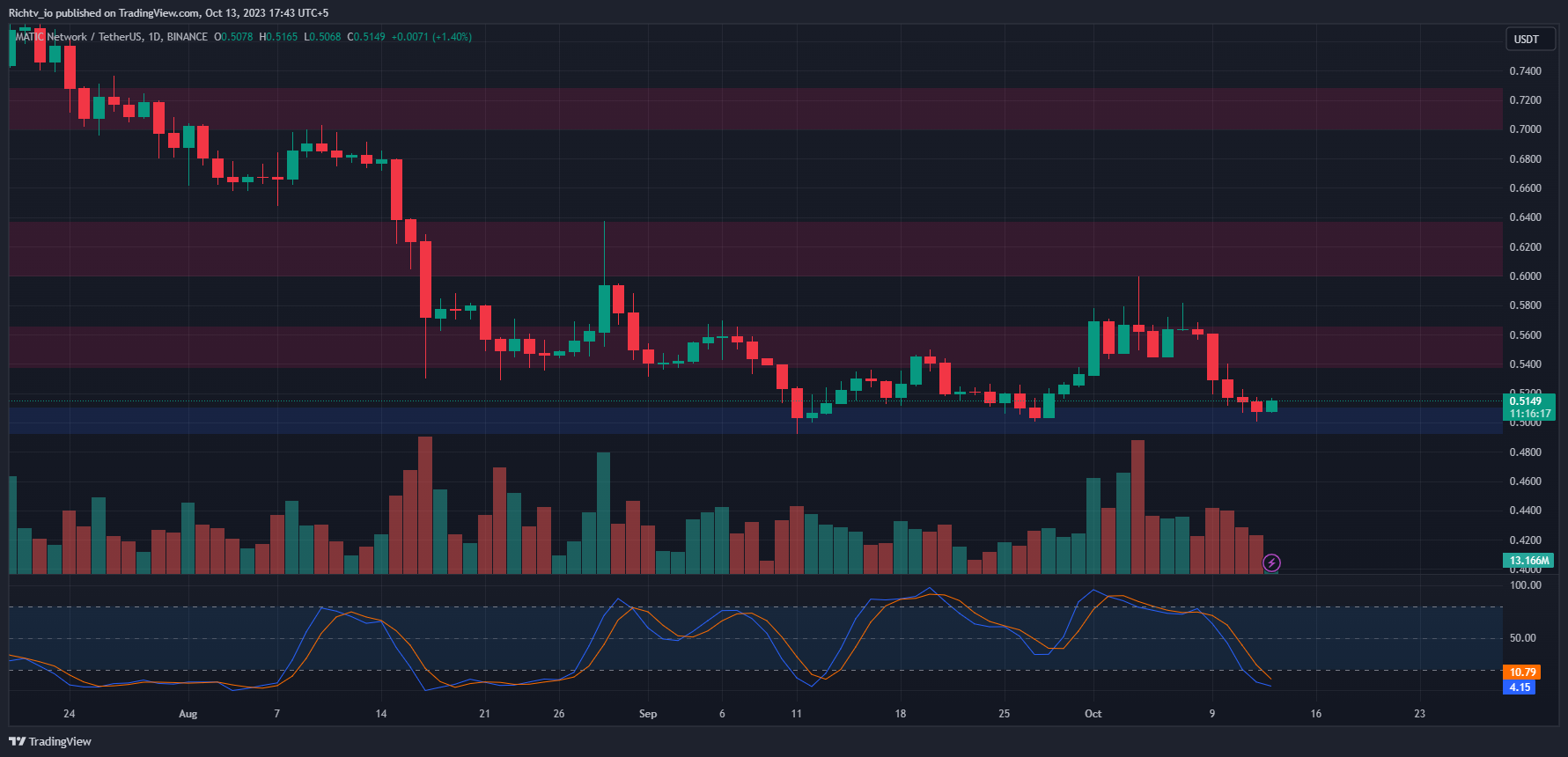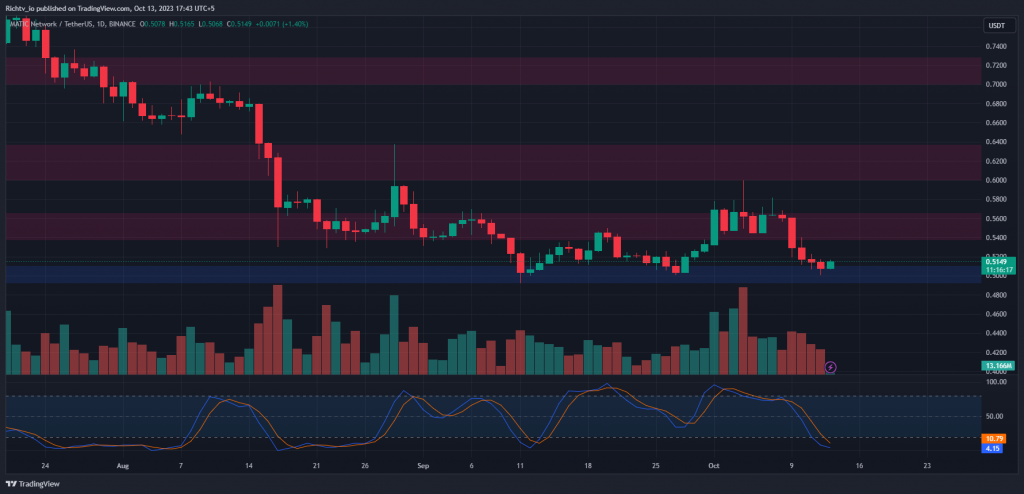 MATIC retraced down to a crucial support range, finding stability between $0.49 and $0.51. What's catching traders' keen eyes is its oversold status on higher timeframes, indicating a potential turnaround.
A significant reversal was noted around the $0.50 mark, with the price making a modest recovery to $0.5149. If this reversal trend continues, there's a promising chance of testing subsequent resistance areas, particularly the range between $0.54 and $0.57. With further upward momentum, MATIC might even retest the $0.60 level, last seen in early October.
Investors and traders are observing these price movements meticulously, as they offer invaluable insights for making strategic decisions in the ever-changing cryptocurrency market.
LINK/USDT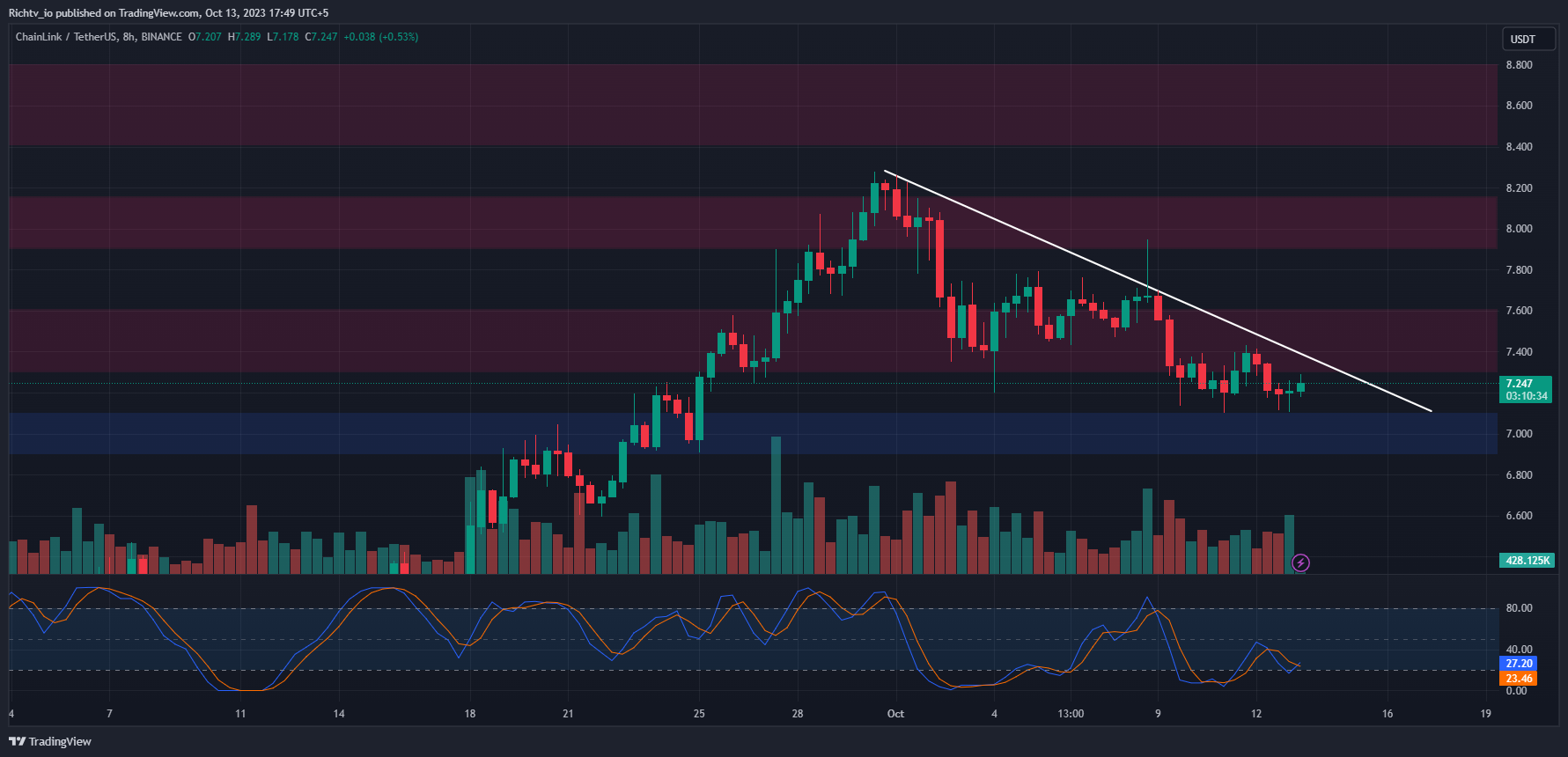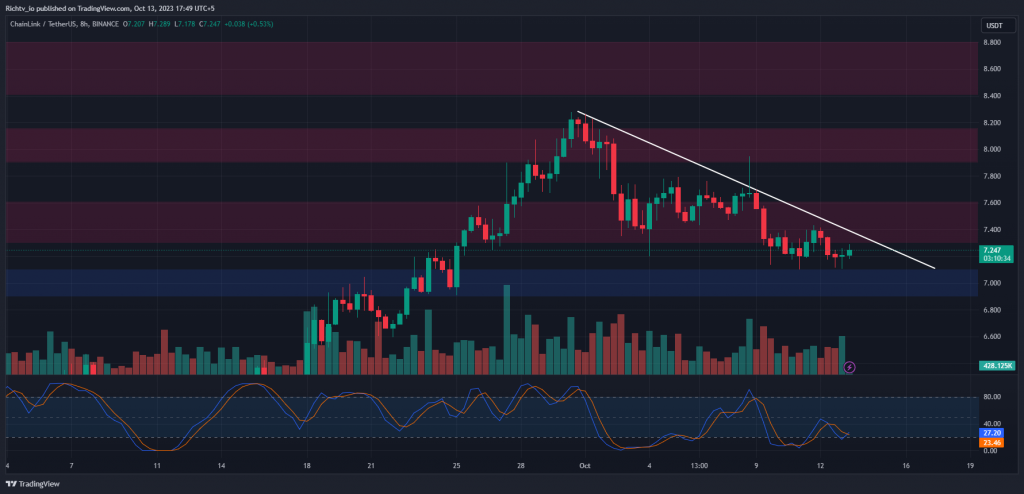 LINK has recently been consolidating within a narrow price range, oscillating between a support level at $7.10 and a resistance at $7.40. Currently, traders are closely monitoring the price action, awaiting a breakout from this confined range. A crucial point of interest lies at the $7.40 resistance; if the price successfully breaches this level and transforms it into a new support, it may signal an opportunity for entering a long trade.
Should the market exhibit an upward movement in the coming days and LINK manages to sustain the $7.40 level as support, there's a possibility of testing higher resistance levels. This bullish scenario could potentially lead to a retest of the late September highs around $8.20. Traders are actively observing these price dynamics, as they offer valuable insights for making strategic trading decisions in the evolving cryptocurrency market.