Transocean (RIG) recently secured a lucrative contract worth $222 million for an ultra-deep water drillship in India. This is exciting news for the company, as the drilling operations are slated to commence in 2024. Just a few months ago, Transocean was also awarded a significant $518 million contract in the Gulf of Mexico, with work scheduled to begin in 2025. These developments hint at a potential transformation in the company's revenue and earnings outlook in the coming years.
The latest contract acquisition reflects Transocean's positive momentum, particularly amidst a recovering crude oil market. If oil prices continue to rise and Transocean can effectively hedge its positions, the company could potentially secure strong earnings and revenue for years to come. This offers great prospects for investors, as the stock's financial picture is gradually improving.
As long as Transocean's stock remains above the $7.25-$7.30 range, we maintain a bullish outlook on the company. We believe there is room for growth, with our upside target set at $12.00-$13.00. These figures indicate our confidence in Transocean's ability to capitalize on its recent contract wins and navigate the evolving oil and gas industry successfully.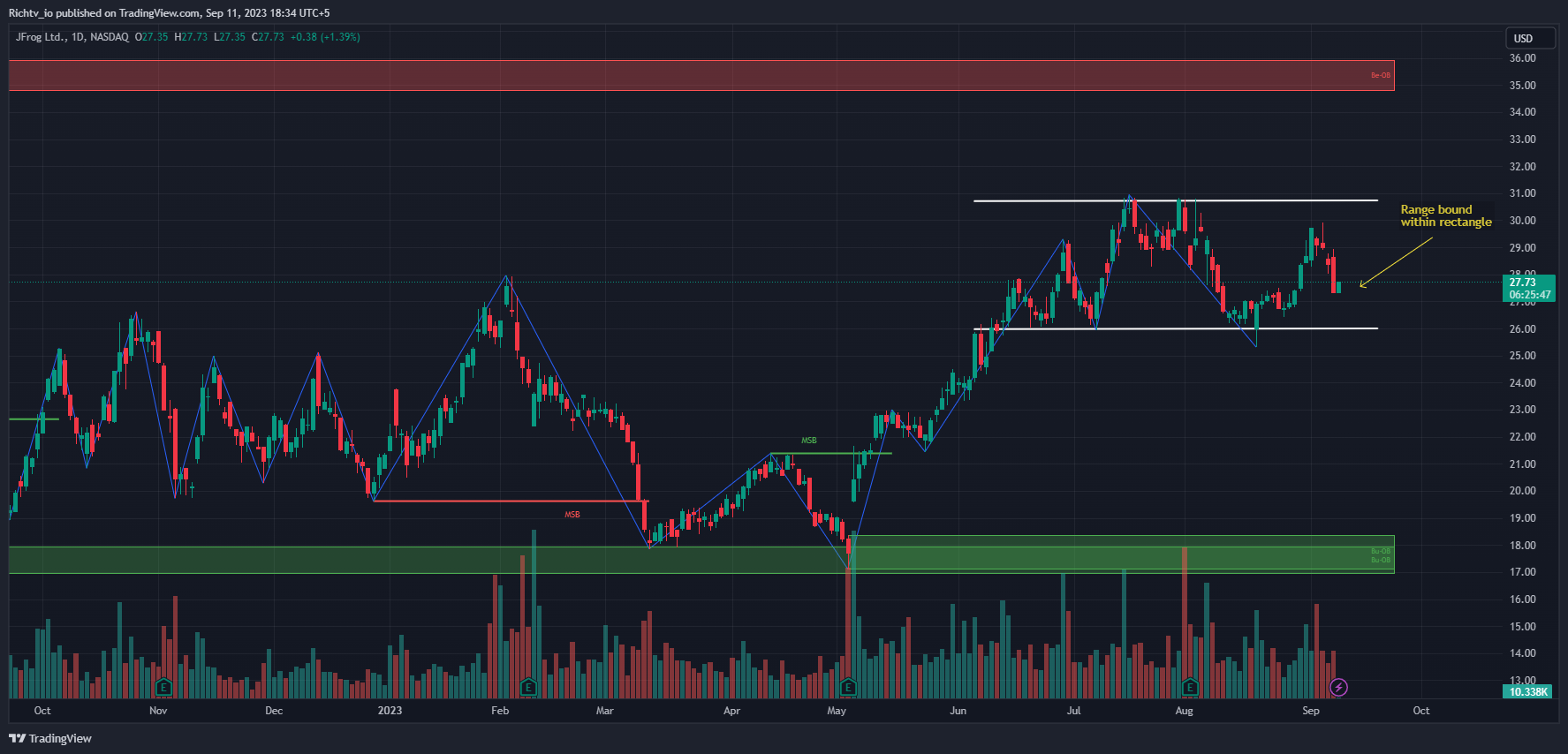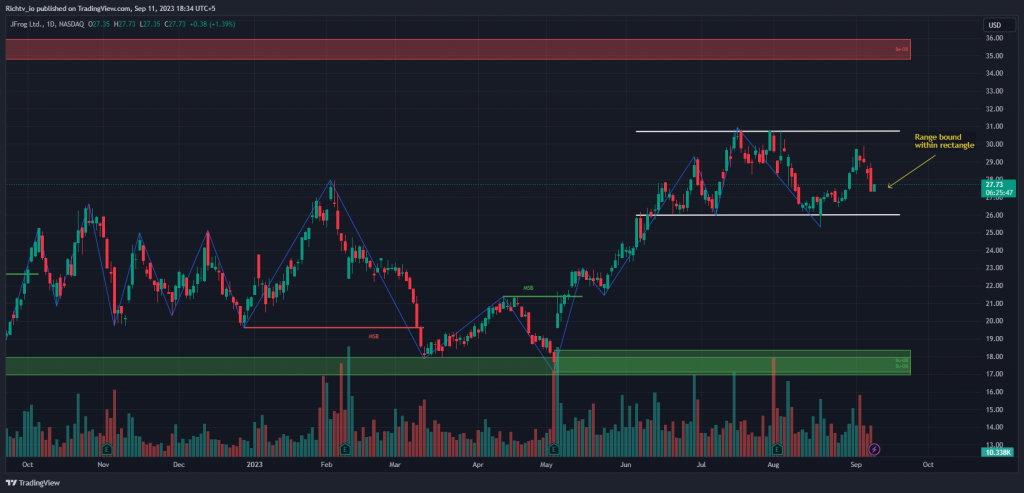 JFrog, a DevOps platform primarily operating in the U.S. and Israel, is making strides towards enhancing software security. Recently, the company introduced the JFrog Curation security pool, a proactive measure to prevent the entry of malicious packages into software supply chains. This move comes as welcome news to management, as a commissioned Forrester study revealed that JFrog Platform users have enjoyed a remarkable 400% return on investment over a span of 36 months.
Impressively, JFrog's revenues have experienced significant growth compared to the previous year. In the second quarter, the company reported a remarkable 24% increase in revenue year-over-year. This outstanding performance can be attributed to the surge in cloud revenue, especially due to higher customer usage, which skyrocketed by 44%.
Considering these promising developments, experts maintain an optimistic outlook for JFrog, predicting that the company's stock, currently trading above $25.00-$25.25, will continue to rise. In fact, the projected upside target for JFrog shares is a substantial $35.00-$37.00.
BTC/USD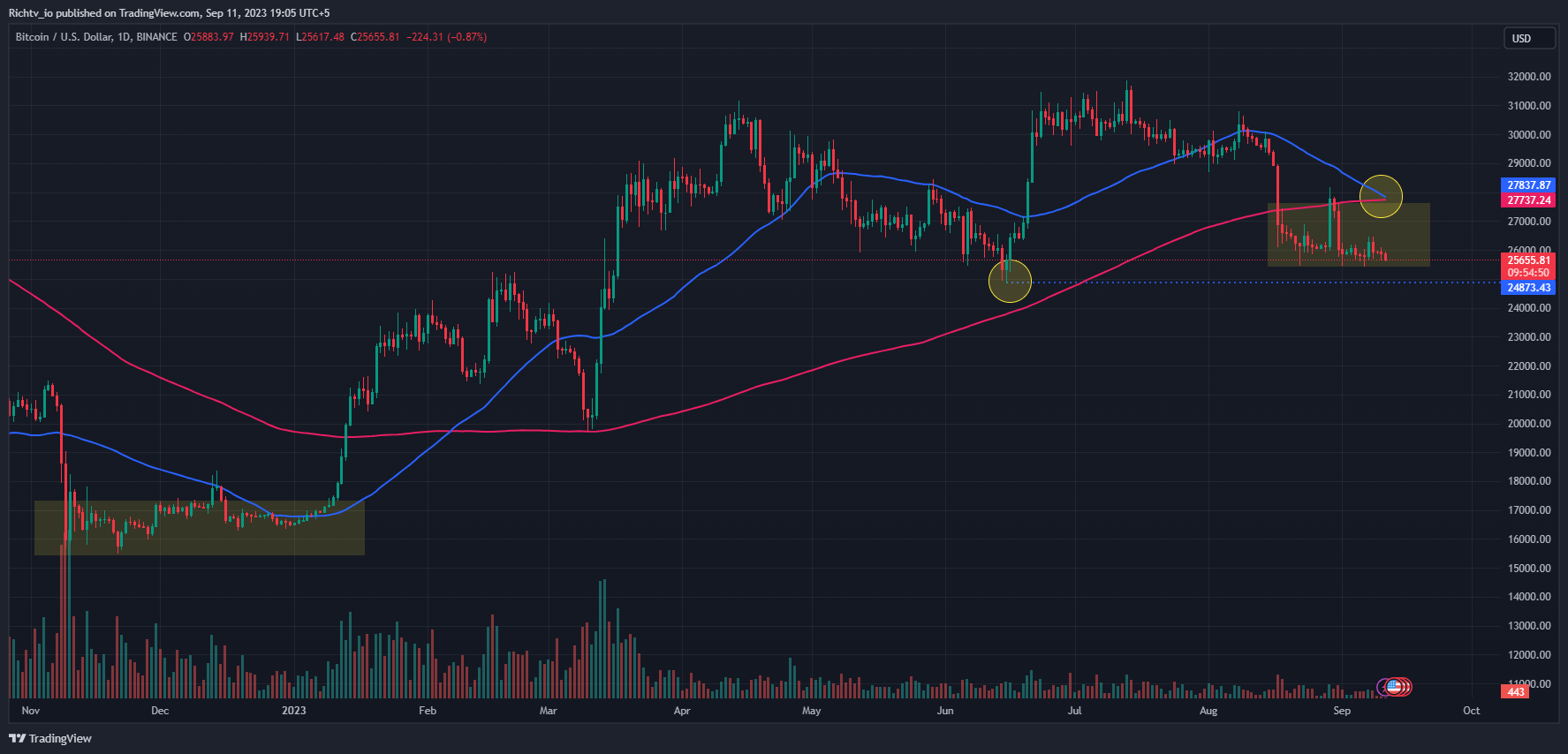 The impending death cross between the 50-day moving average (50MA) and the 200-day moving average (200MA) in the Bitcoin market seems unavoidable at this point. However, it is essential to understand that this technical indicator does not automatically spell doom for the cryptocurrency.
It is anticipated that the price of Bitcoin will rally towards the death cross in due time, and how it responds to the 200MA (represented by the red line) will provide valuable insights. If there is a rejection from this level, it could potentially signal trouble for Bitcoin and indicate further downside is to be expected. On the other hand, if Bitcoin manages to reclaim the 200MA, it could be seen as a positive sign, potentially pointing to a significant bear trap.
Observing the current price behavior, we can notice some similarities with the pattern seen during the yellow highlighted lows from November to January. As market participants, it is crucial to pay close attention to the development of a similar pattern in this case.
ETH/USDT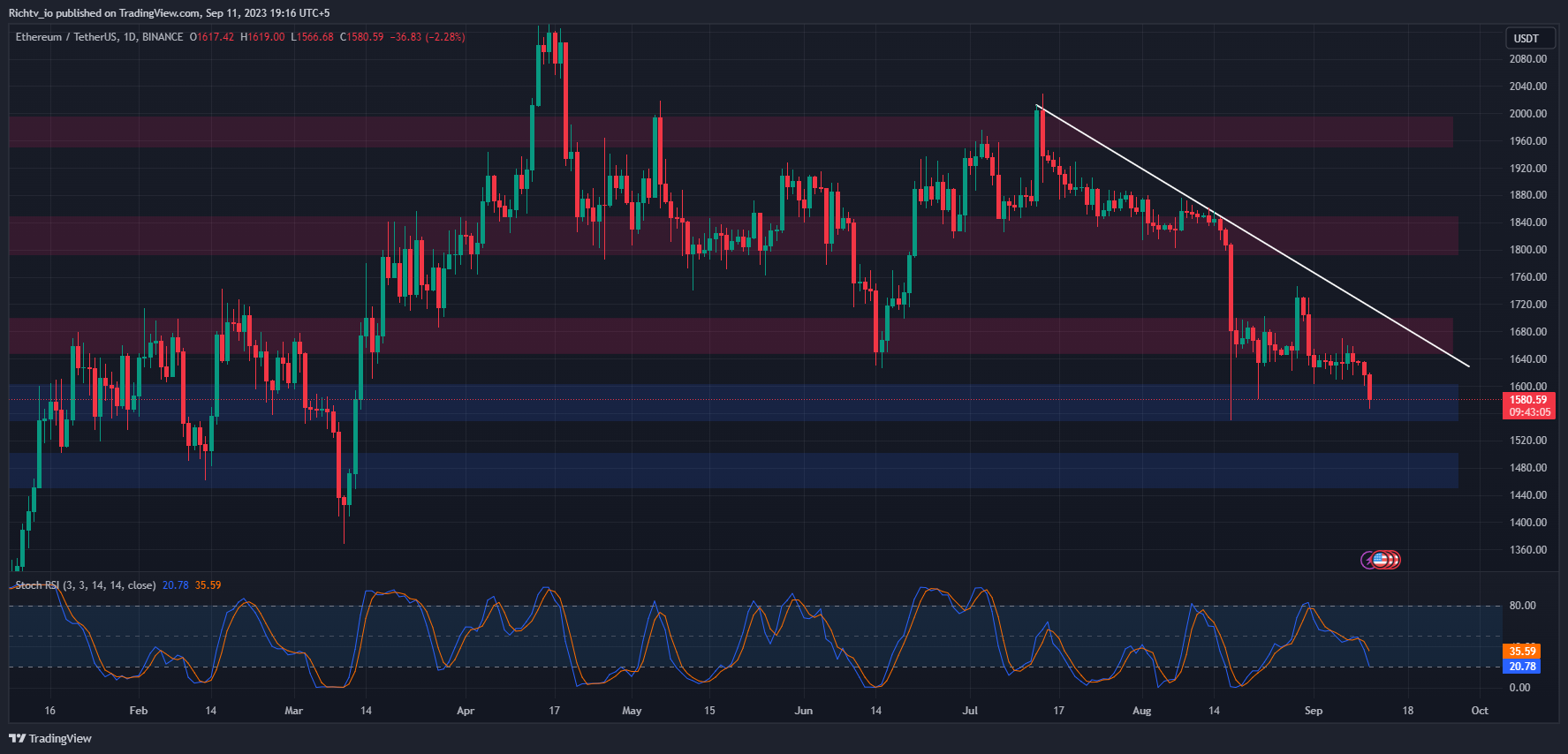 Currently, ETH is facing a crucial support level at $1,600. If this support fails to hold and the price continues its downward trend, we can expect the next support level to be around $1,550. It's important to note that breaching this level may result in a dip towards the next support zone between $1,450 – $1,500. This particular range was last revisited back in March.
While analyzing the altcoin market, it is evident that it is weakening at the moment, with Ethereum being no exception. However, the situation with Bitcoin (BTC) is quite different. BTC seems to be stagnant and not showing any significant movement. We believe that only when BTC starts showing a definitive upward trend, we will witness a corresponding move in ETH.