Brinker International (EAT: NYSE)
EAT's menu simplification strategy has been a game changer for the company's focus on its "Core 4." These menu items, which include burgers, fajitas, chicken crispers, and margaritas, are the main drivers of profits. Recently, EAT introduced a Hennessy Margarita which is quickly becoming a top-selling item and has helped increase operating margins to 13.4%.
This increase is impressive given the current inflationary business environment. With a bullish outlook on EAT, it is important to keep the stock price above $33.00-$34.00 as the upside target of $53.00-$55.00 is in sight. The company's dedication to focusing on profitable menu items has set EAT up for continued success in the future.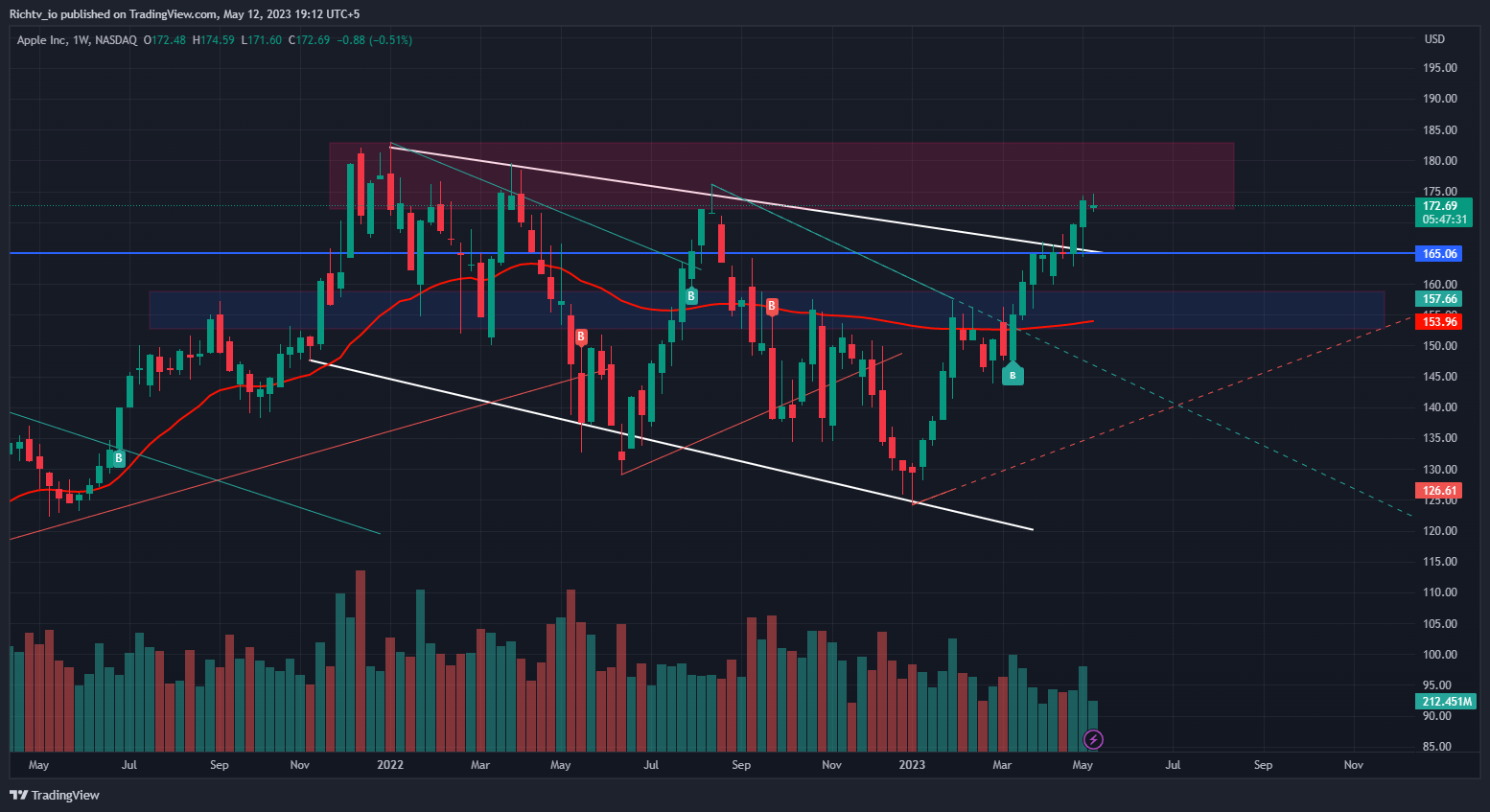 On the weekly timeframe, you can see that Apple stock is currently nearing a very significant former weekly resistance area at the $175 level, which is now turning into strong resistance once again.
You can also see that over the couple of weeks, Apple stock has increased by around 35% without experiencing any discernible correction. As a result, we are merely waiting for a little rejection away from the resistance level before expecting another move to the upside.
Currently, we are simply waiting for some consolidation and negative pressure before we do expect a short-term dump away from the resistance around $165 area. On the daily timeframe, Apple stock is still forming bullish market structure, and moving averages are still incredibly positive.
BTC/USDT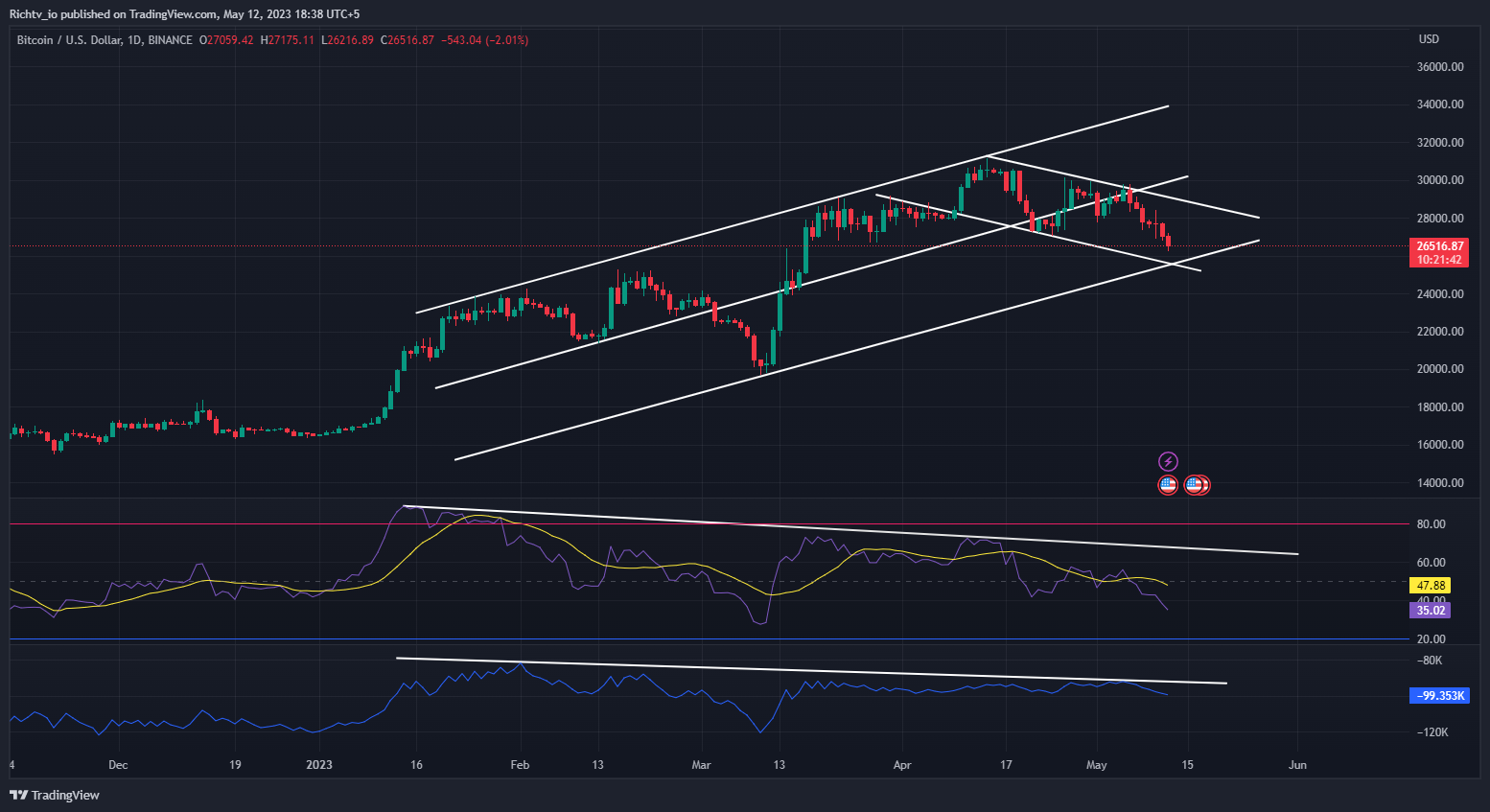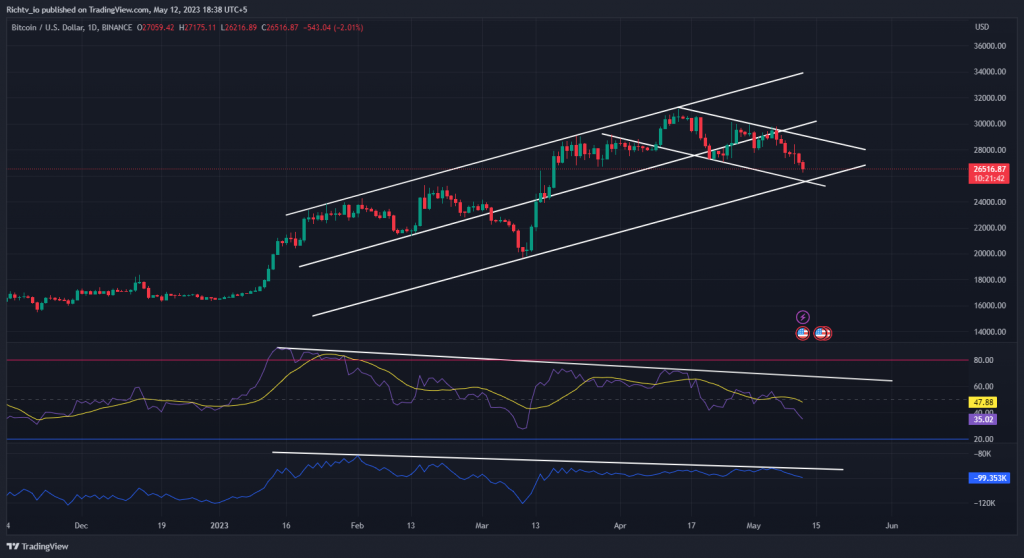 BTC is still losing value, and there is still downward pressure on the RSI and a bearish angle in the OBV. This suggests that prices may continue to drop.
The ultimate confluence for support comes in at the $25,576 level. This level aligns with key moving averages (MAs) and exponential moving averages (EMAs) on longer timeframes (though these are not visible in the chart above). It's also where the bottom lines of both the rising and falling channels coincide.
Essentially, the $25,576 mark is significant. The price can decline to $22,500 if that level is unsuccessful. But if it holds, we should get a bounce.
Bitcoin Dominance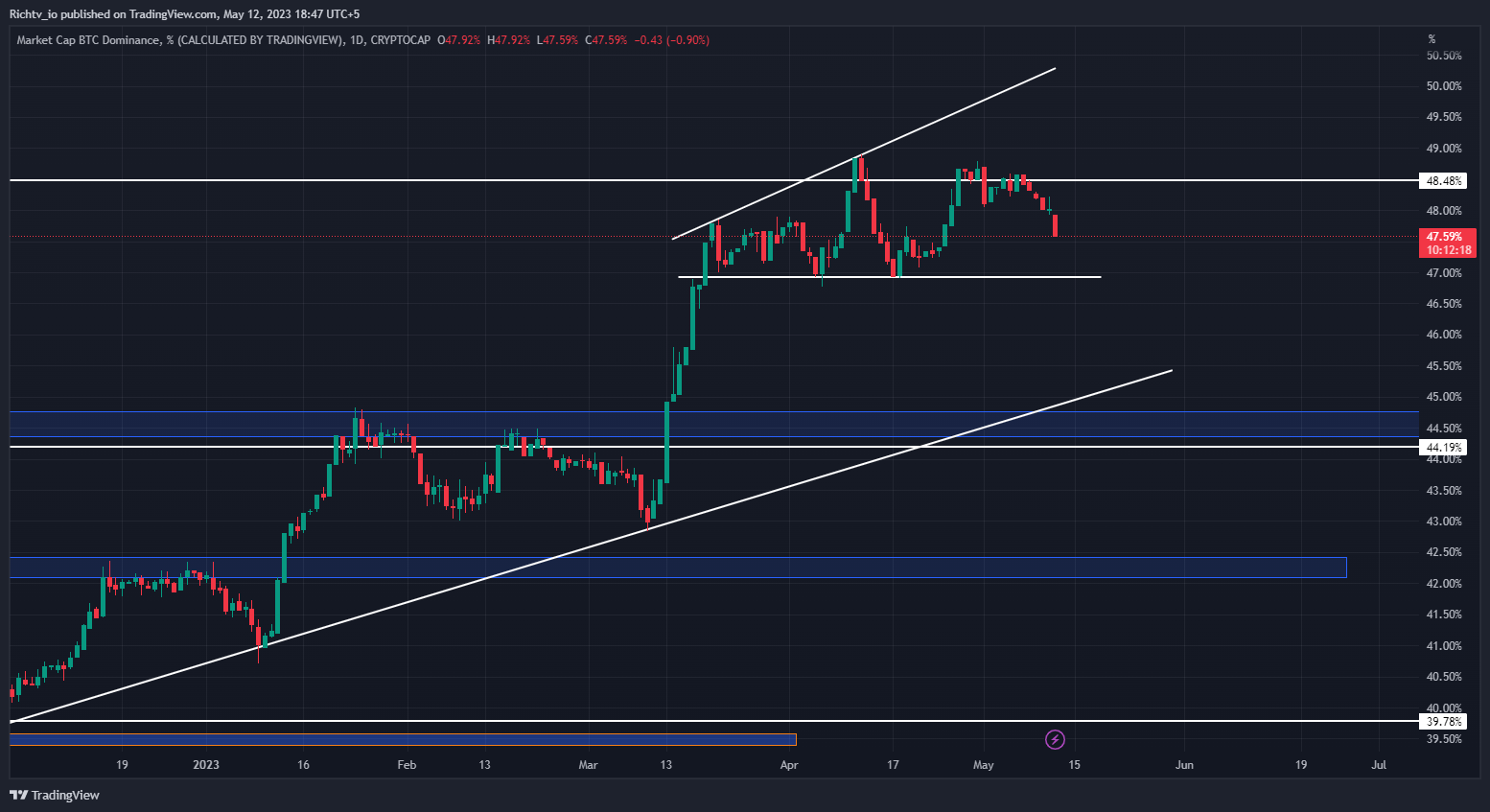 An intriguing picture is painted by the fall in BTC Dominance.
In essence, the sell-off in bitcoin is more severe than it is in altcoins. That's significant given that altcoins are sinking to new lows, and it suggests that if bitcoin is able to hold its support at the $25,500 level and then recovers, the altcoin comeback may be even more spectacular!