Orion Engineered Carbons (OEC:NYSE)
Orion Engineered Carbons (OEC) despite an overall decline in volumes last year, OEC was still able to increase their sales by over $69 million. This impressive feat was largely due to their higher volume in the Rubber Carbon Black segment, which is one of their major sources of revenue. What's even more impressive is that the company has a strong share buyback program in place, with an allotted $50 million for said program.
With all of this considered, it's clear to see why investors are bullish on OEC – especially if the stock remains above the $21.50-$22.00 range. The potential upside target of $33.00-$34.00 is certainly worth keeping an eye on.

The weekly timeframe for Google stock is showing a promising trend, as it has just broken above a bearish trendline and moved out of a multi-month downtrend. The market structure is bullish once again, with the $100 resistance area already surpassed and retested. This indicates a positive outlook for the stock on a larger timeframe.
On the daily chart, we can see that Google stock is currently retesting previous daily resistance at the FWB: 108 areas. This means that we are waiting for a simple break and retest before we can expect further continuation towards the upside. All in all, the future looks bright for Google stock on both the weekly and daily timeframes.
THETA/USDT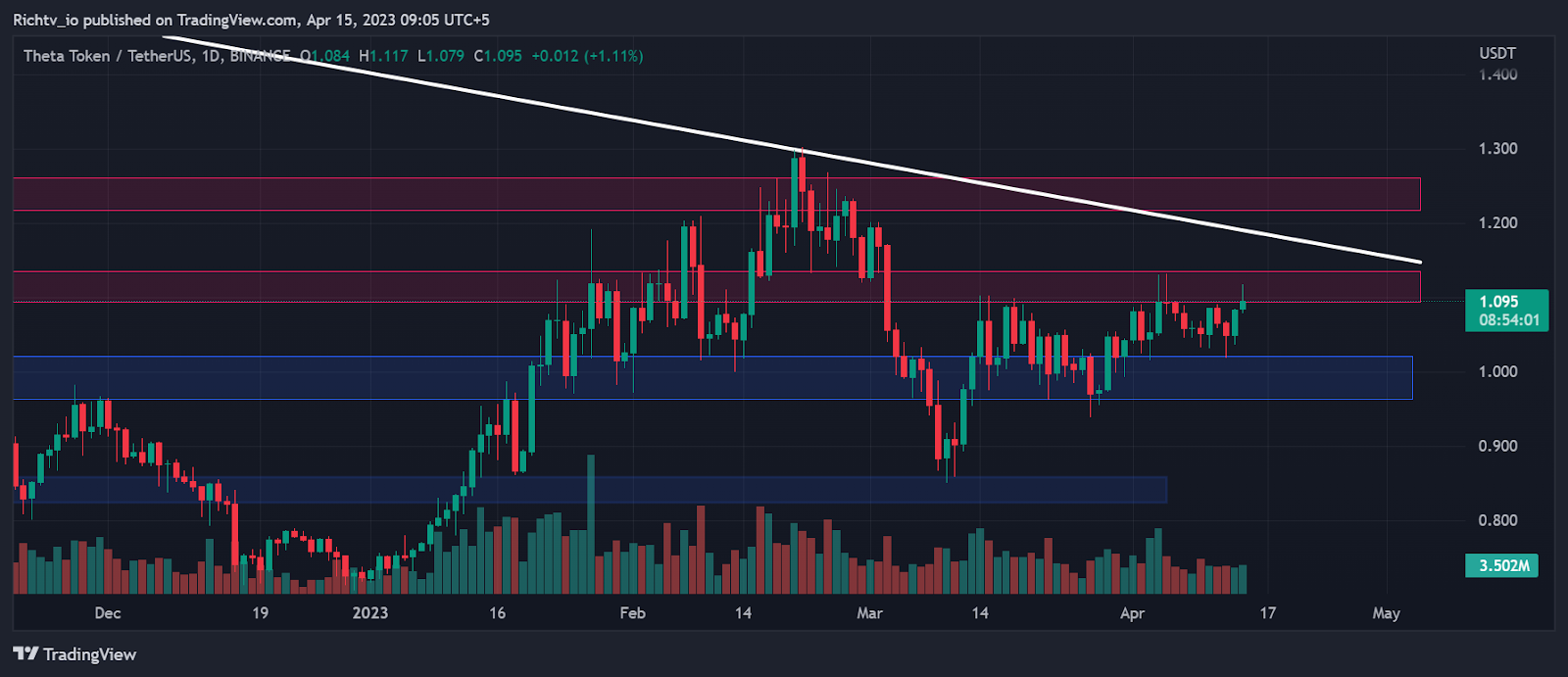 THETA may go to $1.15 or even push through to the following resistance at $1.20 (resistant line from August) if it can break through $1.10–$1.12 (resistance).
Since alts seem to be pumping, if it manages to break through there, it may rally all the way up to the following significant resistance around $1.60 to $1.70.
If the rally comes to an end sooner than later, and THETA drops, it will likely head to $1.00.
TOTAL-2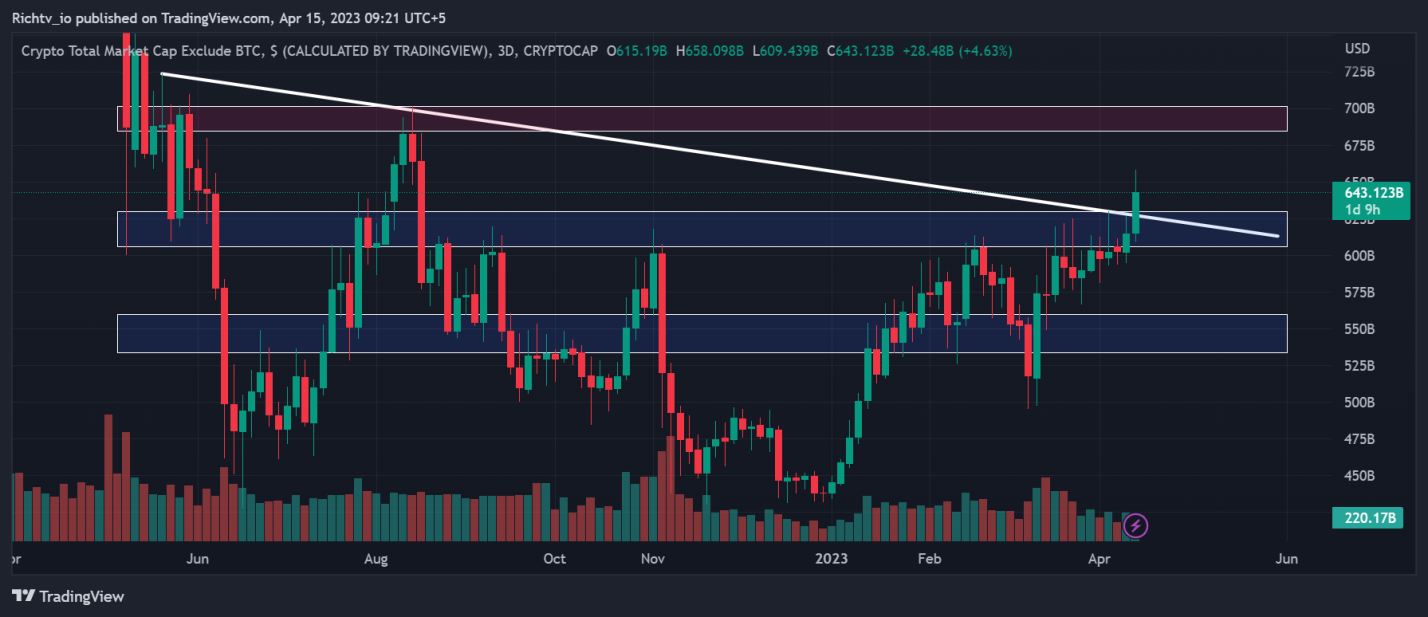 The TOTAL2 made a huge change this week as it broke through its daily resistance line (from June).
The chart is clearly showing that cash is now flowing into the alts.
It was at $600B at the beginning of the week and is now at $650B. Although we anticipate a retest of $630B during the next several days, there may be one more push up to test the next resistance region at $680B. A successful retest might allow the TOTAL2 to test at higher levels and possibly lead to the much awaited alt season.