SOL/USDT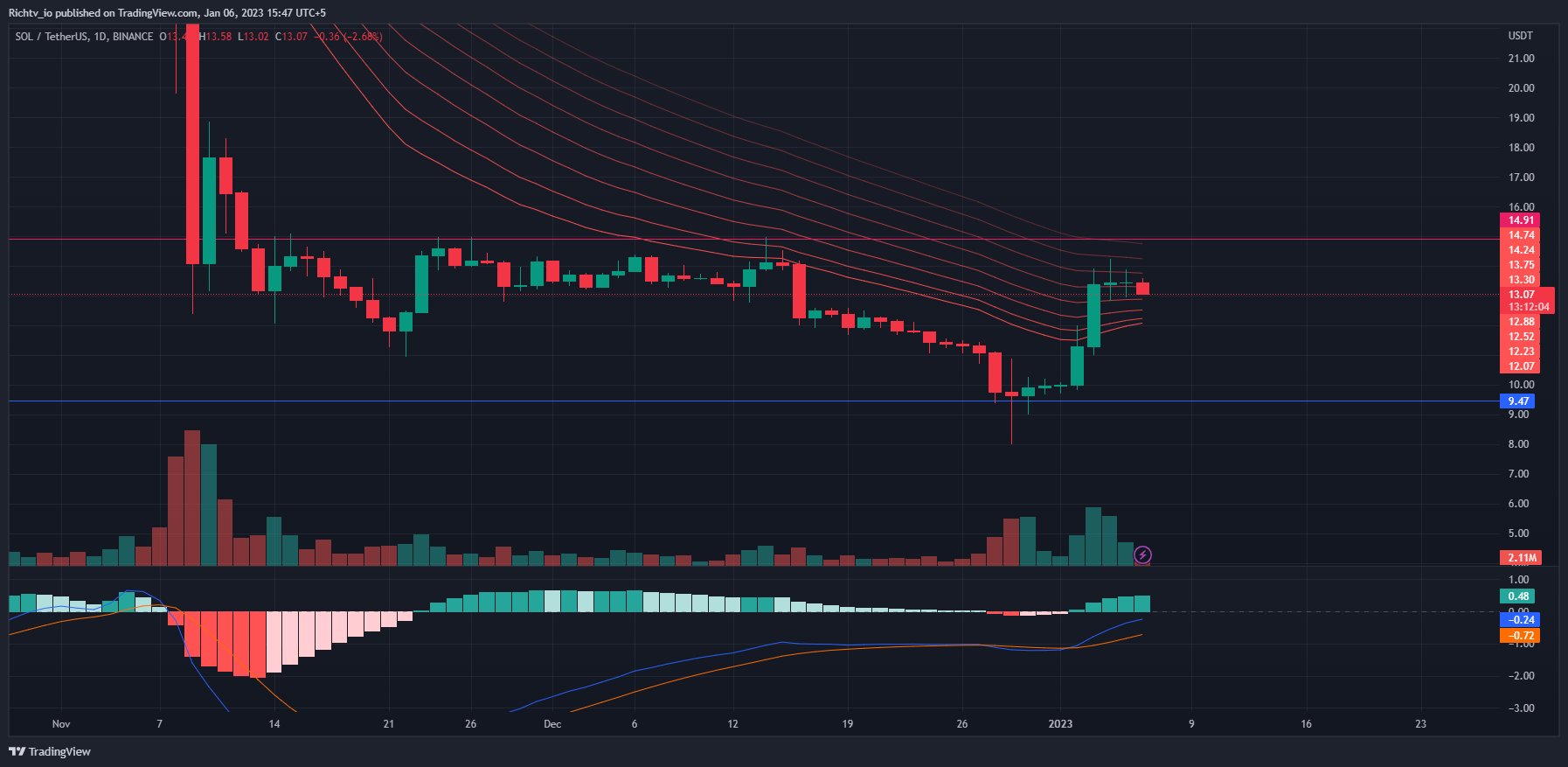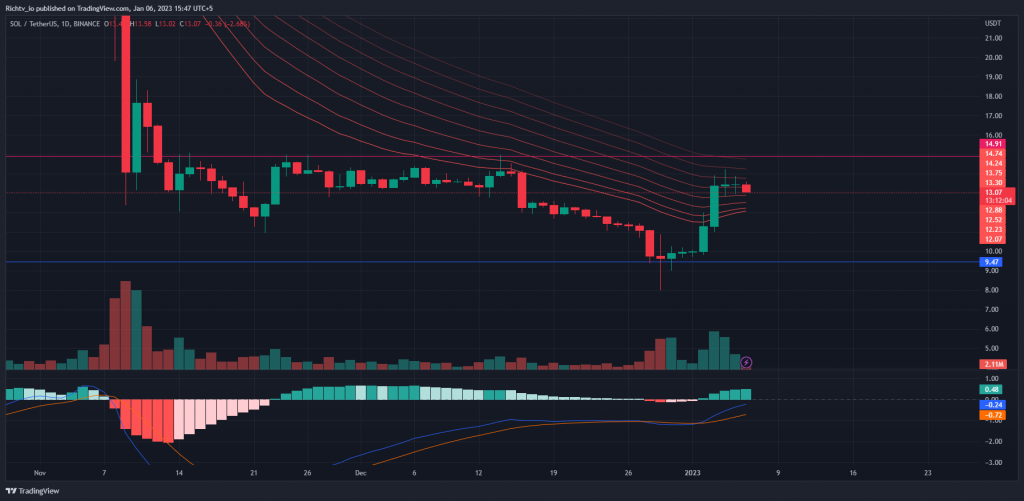 After falling to the single-digit territory (almost $8), Solana seemed destined to continue on the bearish footing. However, this was interrupted on Monday when the price suddenly spiked higher after finding good support at $9.4. This led SOL to close the past seven days with a 34% price increase. The resistance is at $14.9, and SOL's price reached $14 during this most recent rally.
The daily MACD completed a bullish cross on Monday, and the histogram continues to make higher highs. So long as this continues, the outlook will remain positive
ADA/USDT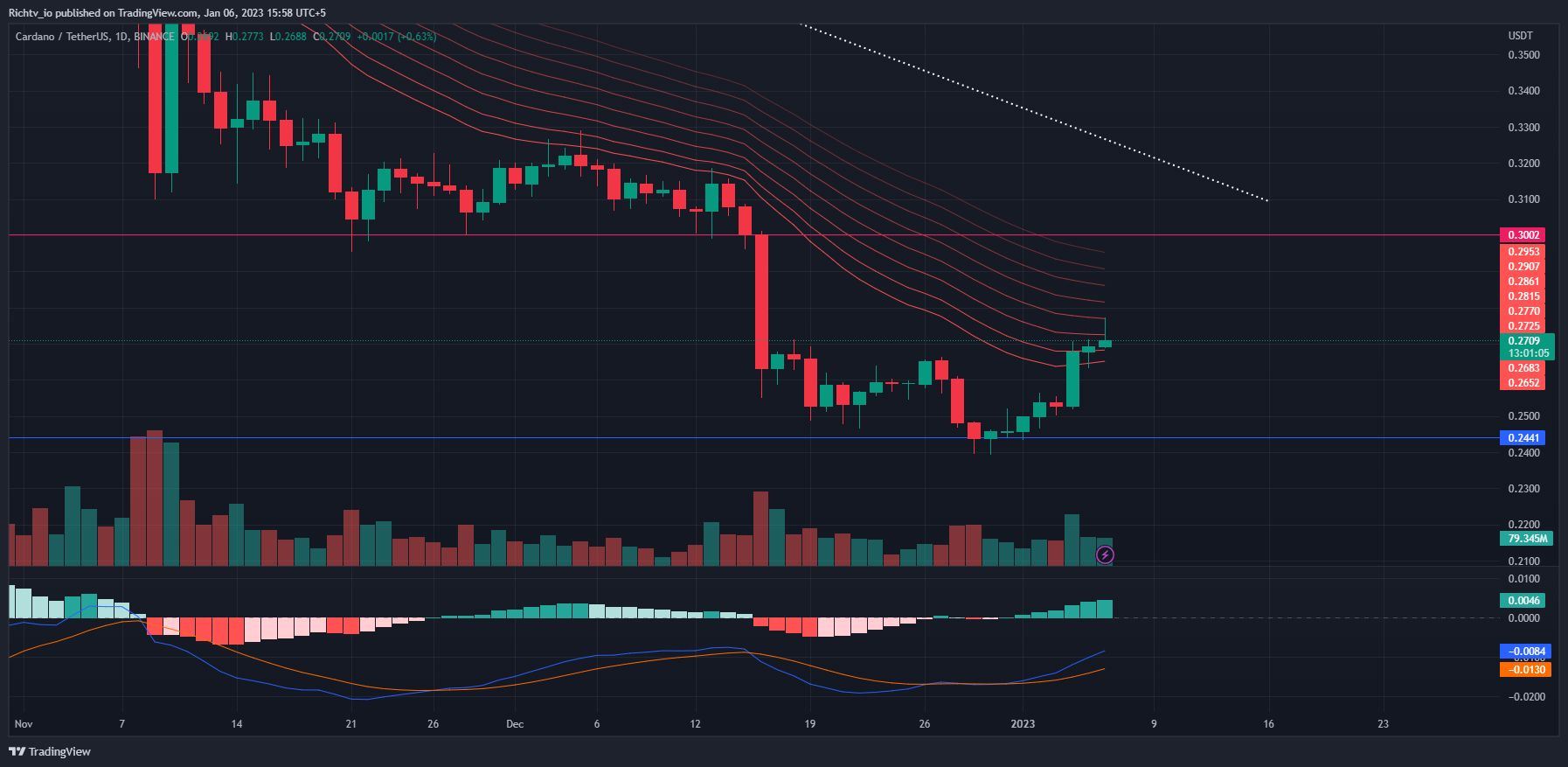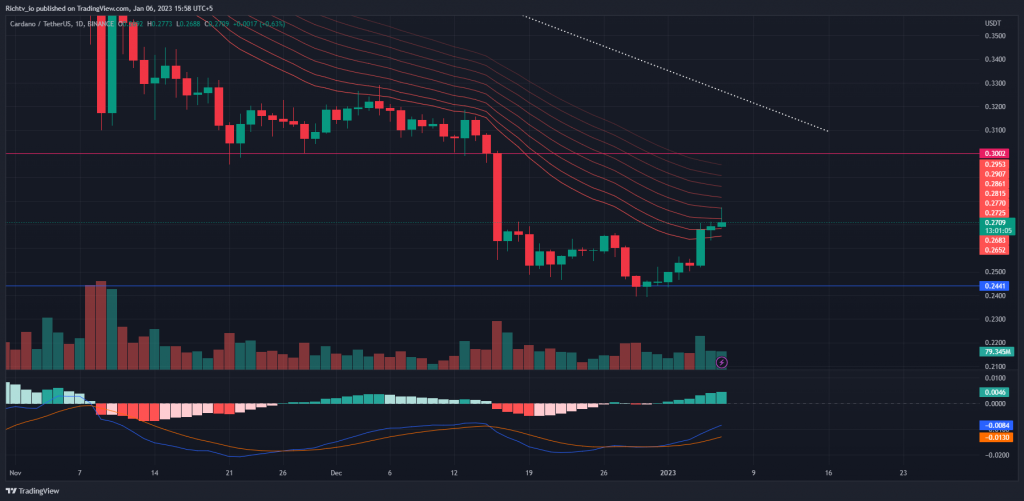 Optimism is certainly high when it comes to Cardano's performance. The cryptocurrency seems to have found good support at $0.24 over the past few days and has been in green since January of this year, indicating that this could eventually be a sustained trend. If the bullish momentum continues then ADA could potentially target $0.30 as another key resistance is on the horizon.
What may have been a starter for this potential trend was a bullish MACD cross recorded on New Year's Eve, which may have indicated to buyers that Cardano was ready to make the jump in value and further heighten investor confidence. With all signs pointing towards continue gains, we can only hope that this trend is sustainably profitable for investors and set Cardano up well for future profitability.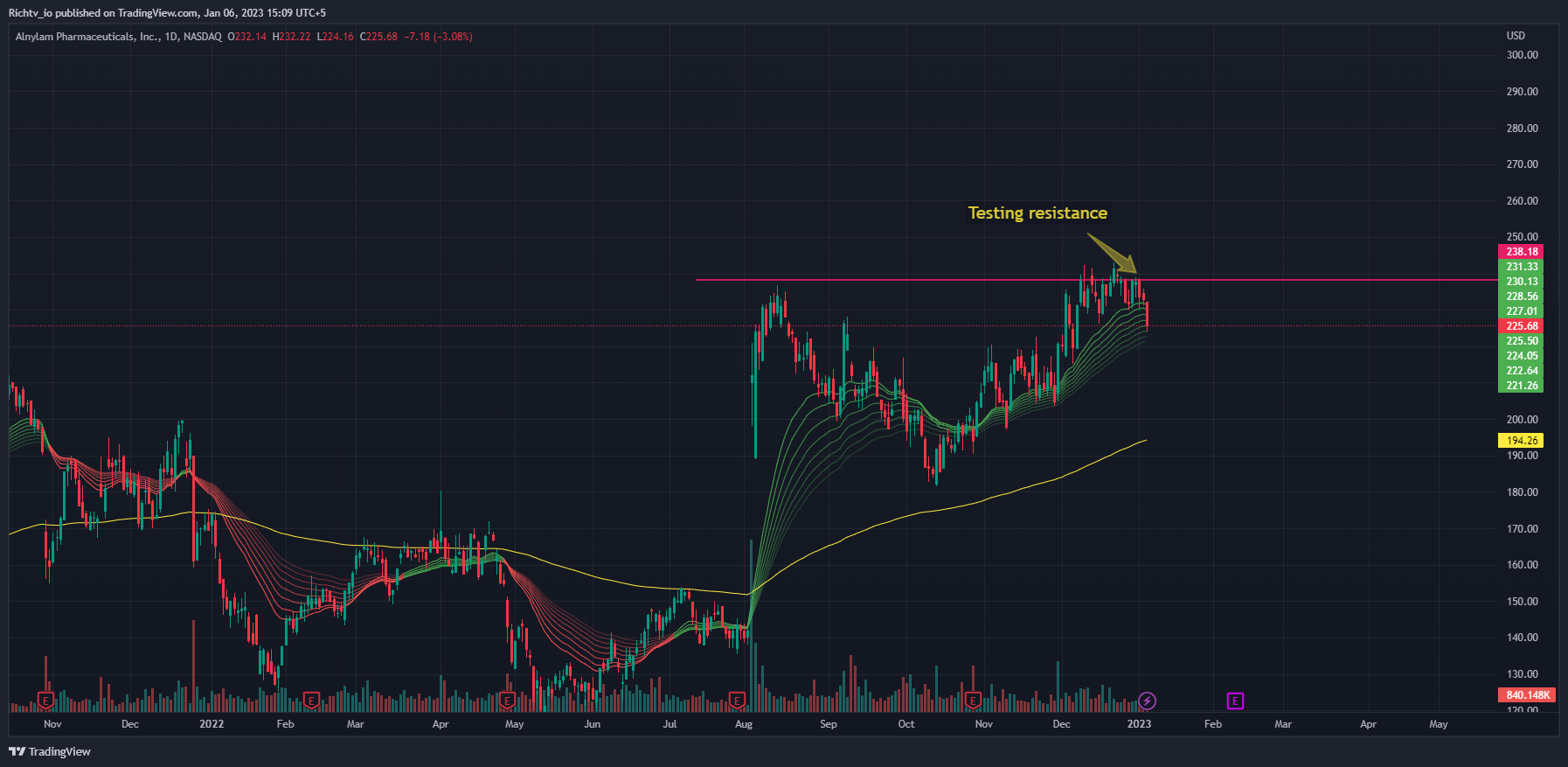 According to my analysis, I remain bullish on ALNY given that its current share price is above $210.00-$211.00. My upside target for the stock is $290.00-$294.00.
This outlook is based on their recently submitted clinical trial authorization application for ALN-KHK, an RNA therapeutic intended to manage type 2 diabetes specifically. This new drug has tremendous potential to bring great success to ALNY and its members, causing the price of their stock to rise accordingly in the future.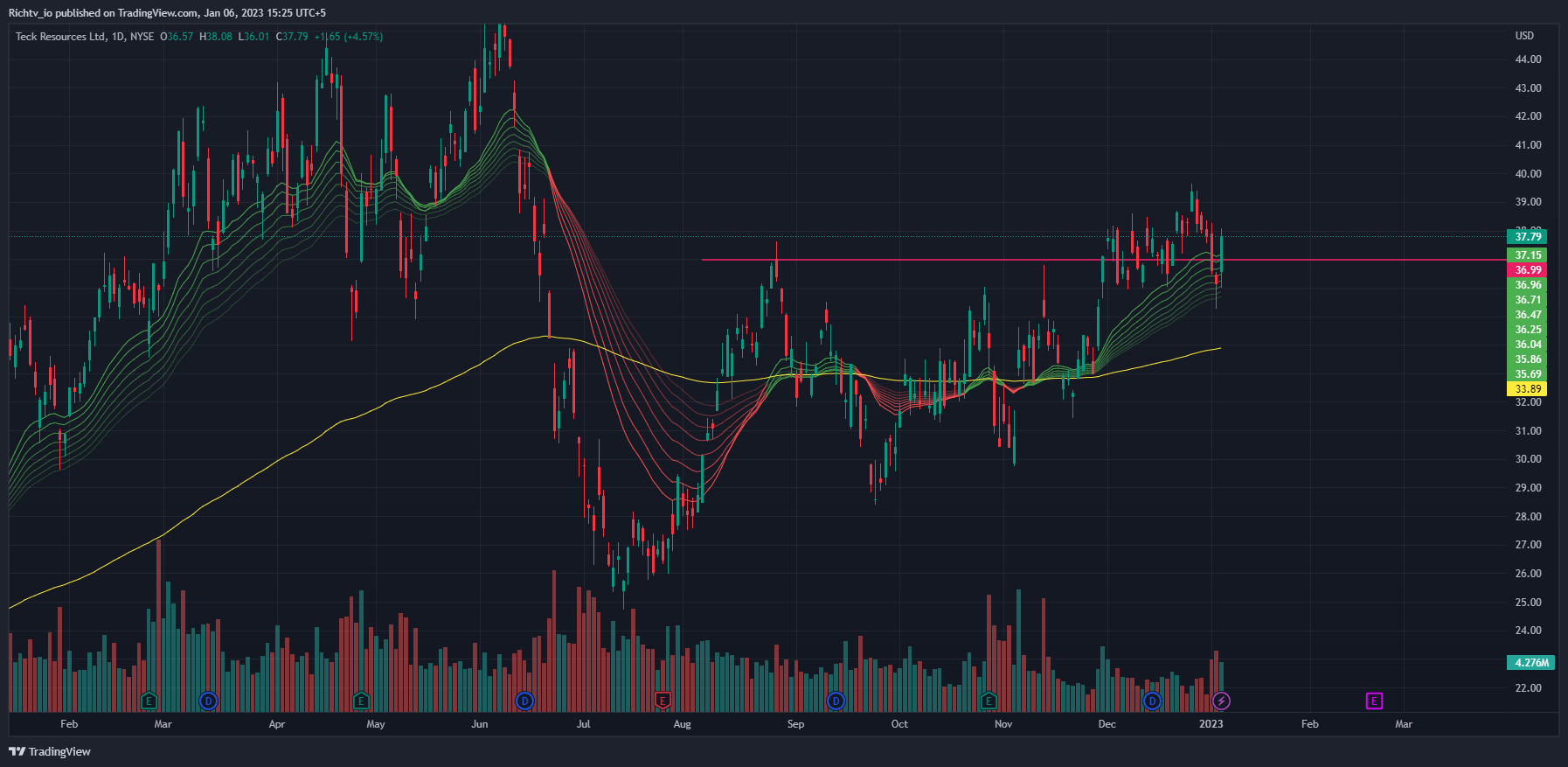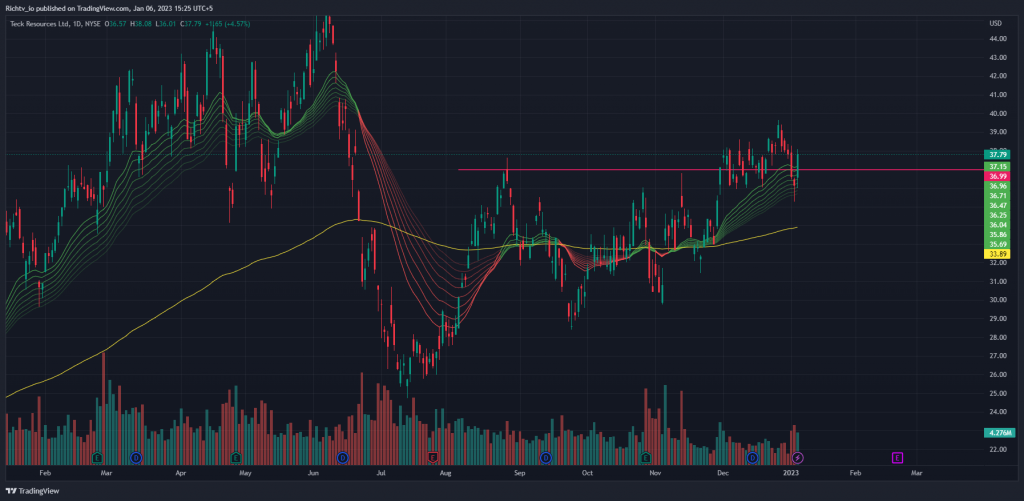 With the recent acquisition of TECK by new CEO Jonathan Price, there is a lot to be bullish about in the stock. Going forward, the company intends to capitalize on its recent coal profits to increase copper production – with guidance of doubling output by next year and increasing production 300% over the next decade.
Furthermore, TECK's free quarterly cash flow of $4.07 billion indicates that investing could very well be worthwhile as long as current market values remain above $32.00-$33.00 – with an upside target of $50.00-$52.00 projected in the future. The outlook is looking good for investors in TECK stock.