ETH/USDT
Ethereum investors spent another Christmas season waiting for the market's volatility to pick up, as price action drifted between two key levels, support at $1,160 and resistance at $1,240.
While short-term movements were minimal, both traders and long-term investors should be looking forward to 2021; with the markets heating up, Ethereum may have a chance to break away from this current range, aiming for higher highs and creating new investment opportunities. However, any breach of $1000 would suggest greater downside risk ahead.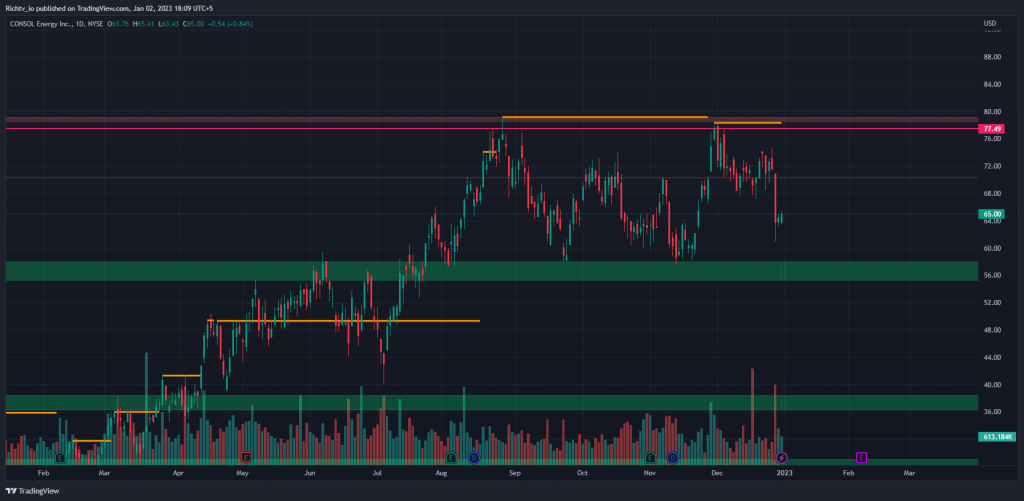 With the coal market primed for growth, I remain bullish on Consol Energy Inc (CEIX). So long as CEIX's stock price remains above the $62.00-$63.00 mark, I believe there is potential for further gains up to my target of $97.00-$99.00.
Consol Energy Inc appears committed to taking advantage of the current state of the coal market with an ambitious production boost targeting 2023 – a move that could significantly contribute to the firm's bottom line. All in all, it looks like CEIX could offer investors good short-term upside potential in line with global trends for coal demand.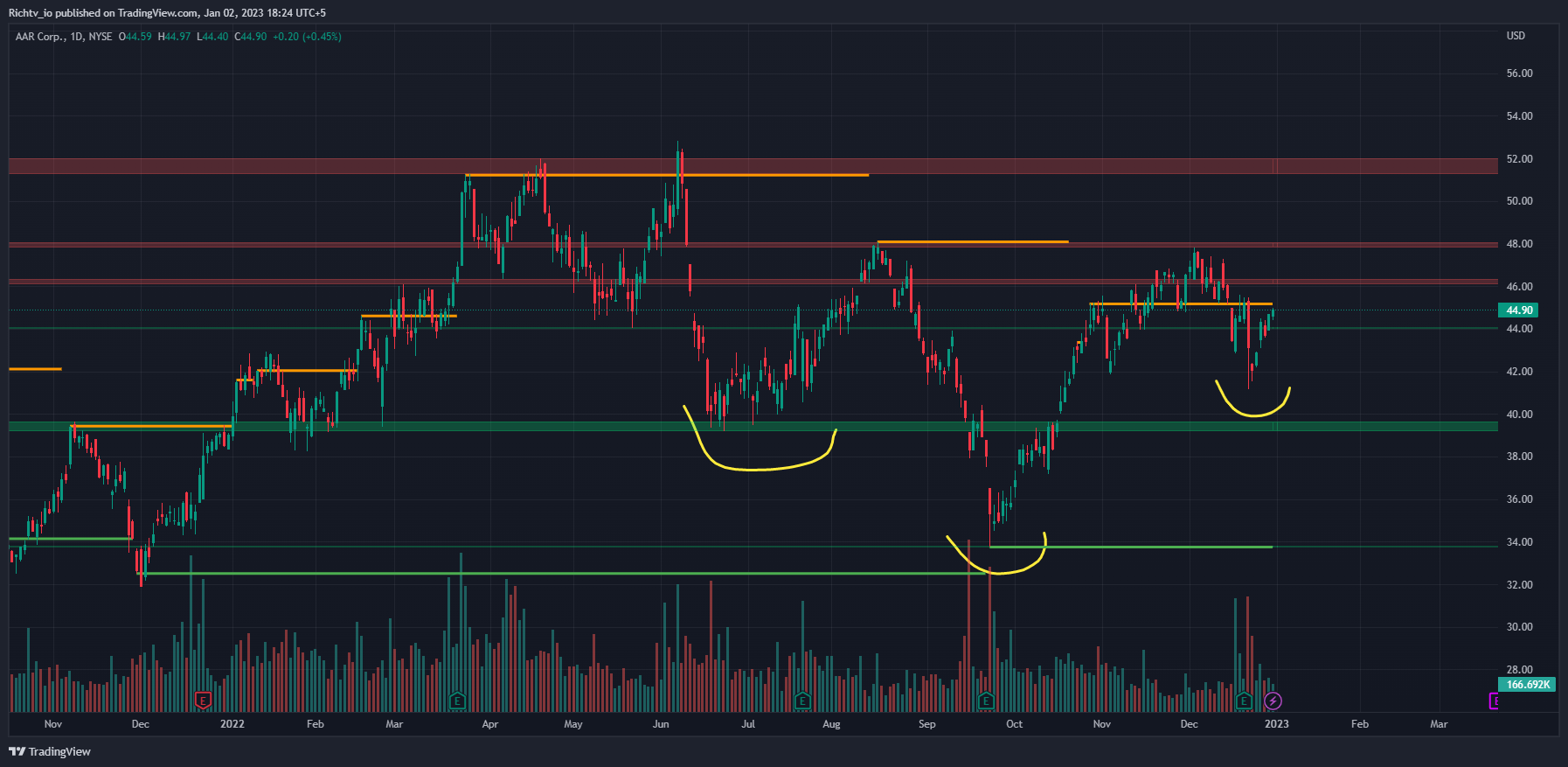 Recently, AAR Corporation has experienced positive momentum with two separate contracts awarded to them by the Norwegian Defense Logistics Organization (NDLO) for the Norwegian Air Force and the United States Air Force for their next generation all-aluminum cargo pallets.
With these contracts, I remain bullish on AAR Corporation's potential and future performance; as long as the stock trades above $39.00-$41.00 a share, then my upside target of $60.00-$62.00 has the potential to be met. Through strategic planning and growth opportunities such as these contracts, AAR Corporation is well-positioned to experience an increase in its stock price over time.
MATIC/USDT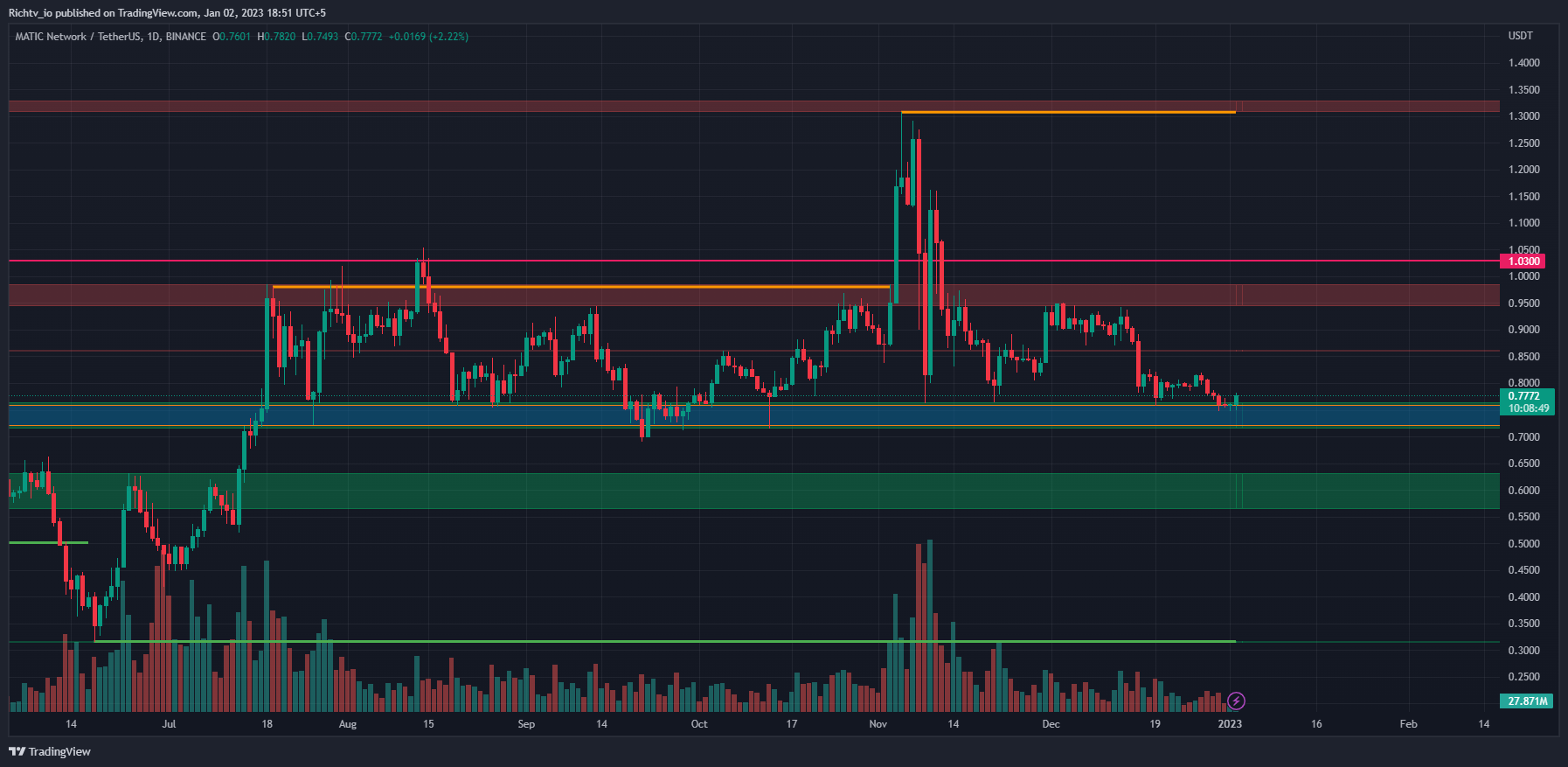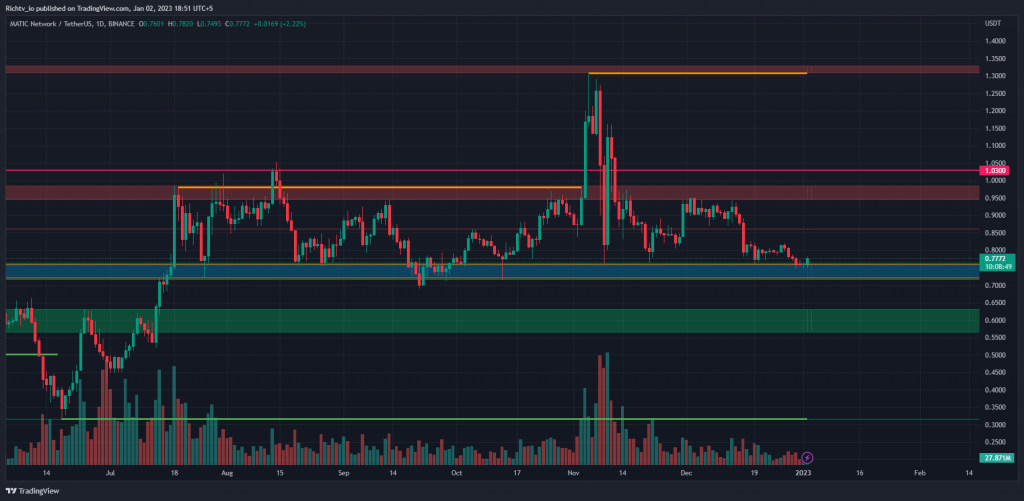 MATIC has so far been able to remain above its yearly low, set in June at 32 cents. However, with buyers being cautious, the crucial support level at $0.74 is under growing pressure.
This situation implies a decisive market move is imminent; if the bulls do not defend this area, bearish sentiment could see MATIC decline to its June levels over the coming months. Ultimately, the future performance of this cryptocurrency will depend on how decisively it can hold this support threshold.