Oceaneering International (OII:NYSE)
Oceaneering International (OII) provides essential services to a variety of industries that rely on their engineering and robotic expertise. Amongst their various areas of specialization, we are particularly excited about the company's robotics division. Their cutting-edge technology for drilling and exploring energy wells is tailored to unique client needs, giving them a competitive edge in the market.
Additionally, OII's manufactured products division saw an impressive 11% increase in revenue, a positive sign of the company's continued success. This success is further confirmed by their anticipated full-year book-to-bill ratio which management expects to finish between 1.2-1.4. As long as the stock remains above $20.50-$21.00, we are bullish on OII. Our optimistic prediction? An upside target of $32.00-$34.00.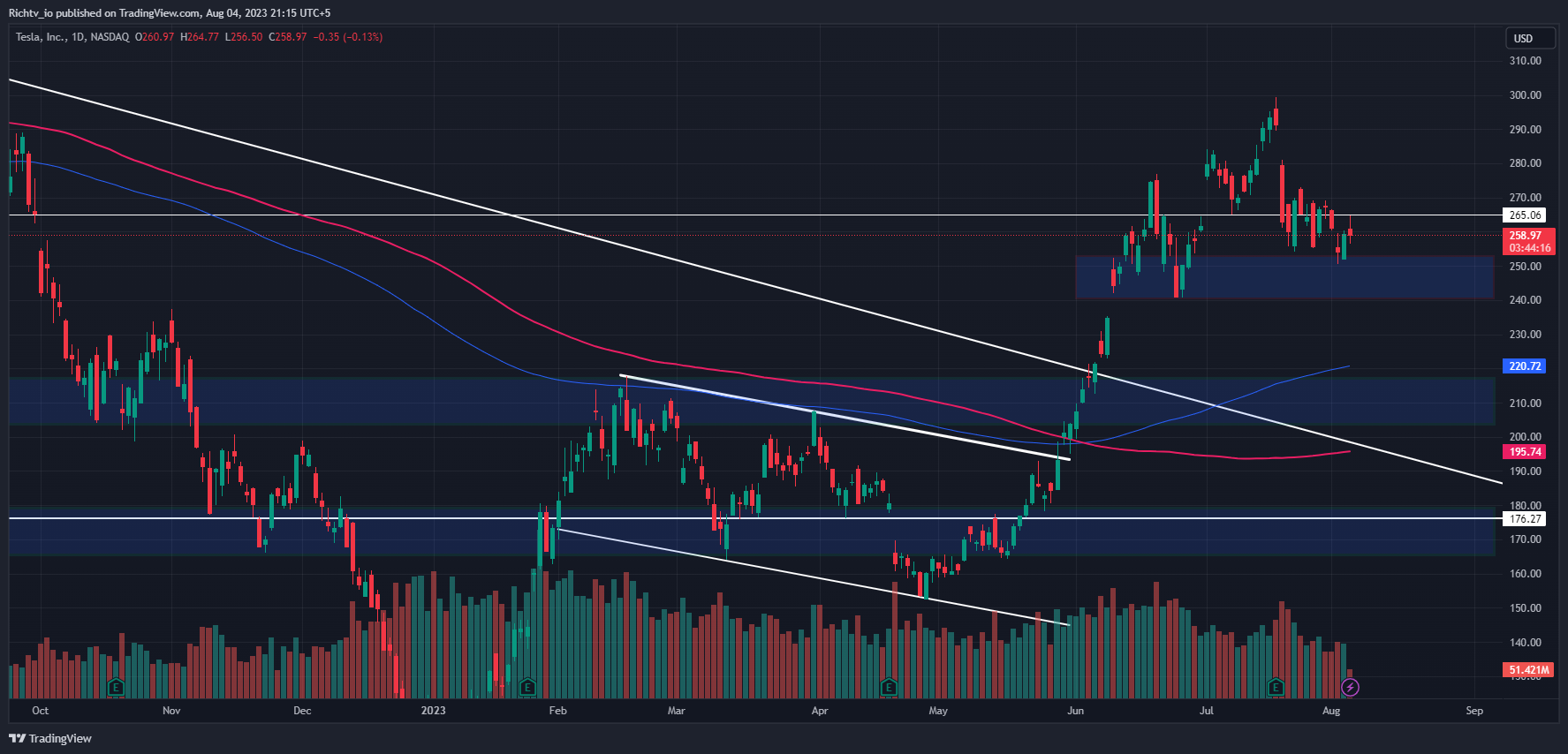 Tesla has been making waves in the stock market for quite some time, with many investors eagerly watching its ups and downs. However, from a daily perspective, it appears that the company is starting to create lower lows and lower highs. While this may be a cause for concern for some, others see it as a sign that we are ready for a shorter term bearish correction.
Of course, it's important to note that this correction is expected to end after a retest of the $220 level. All in all, Tesla is still an exciting company to watch, and its future in the stock market is likely to be just as unpredictable as ever.
BTC/USD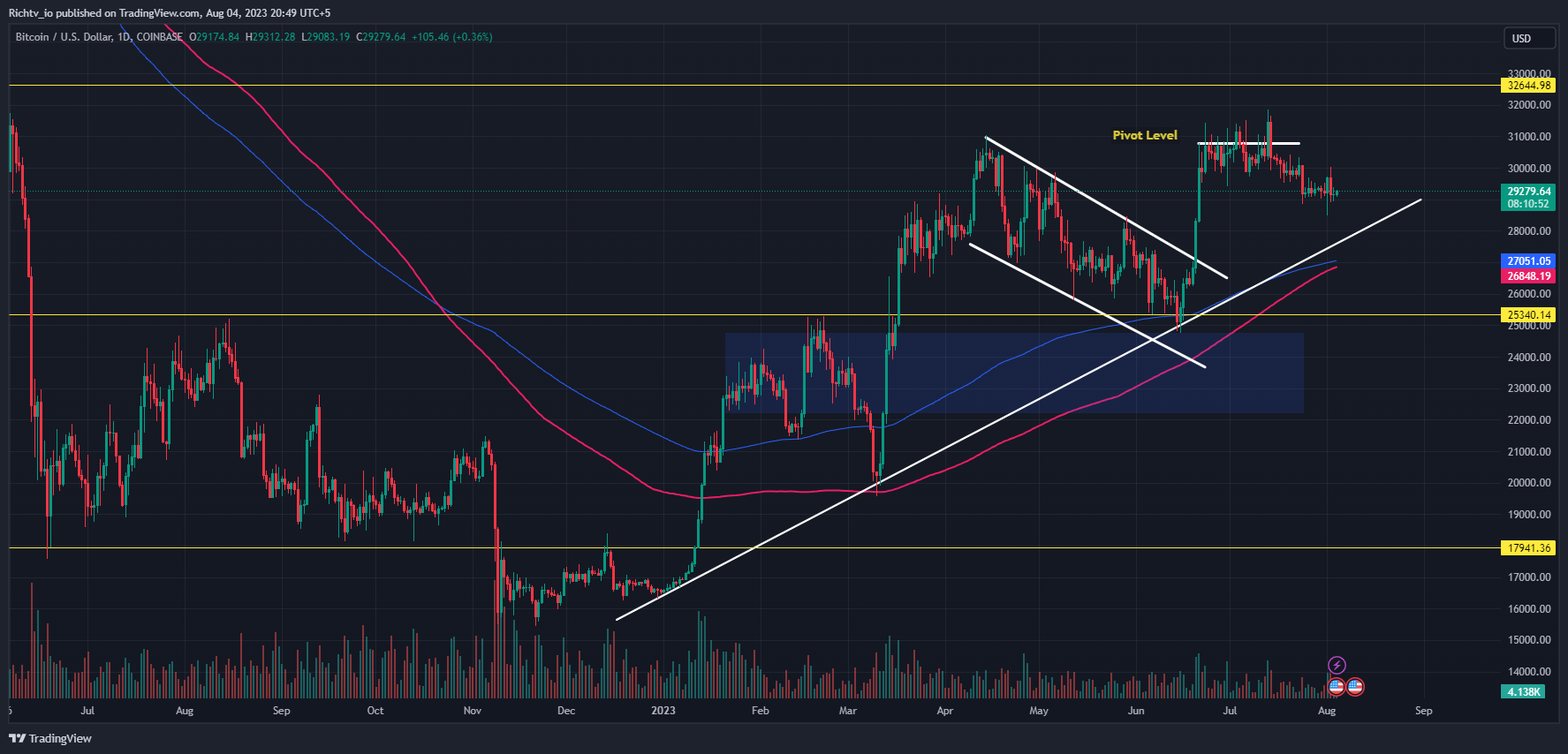 Bitcoin enthusiasts and investors are keeping their eyes locked onto the current consolidation of this popular cryptocurrency. The focal point of this high-stakes game is situated logically between the $27,000 and $28,000 range. Within this range lies the critical up sloping trend line and the elusive 200 MA and EMA components.
Interestingly, this dynamic and volatile market phase is expected to end by the 15th of August – giving traders very little time to maneuver. All eyes remain glued to the charts, as the anticipation of the next movement grows stronger by the hour. Bitcoin seems to be on the verge of something big, and the world is watching with hopeful trepidation.
ETH/USDT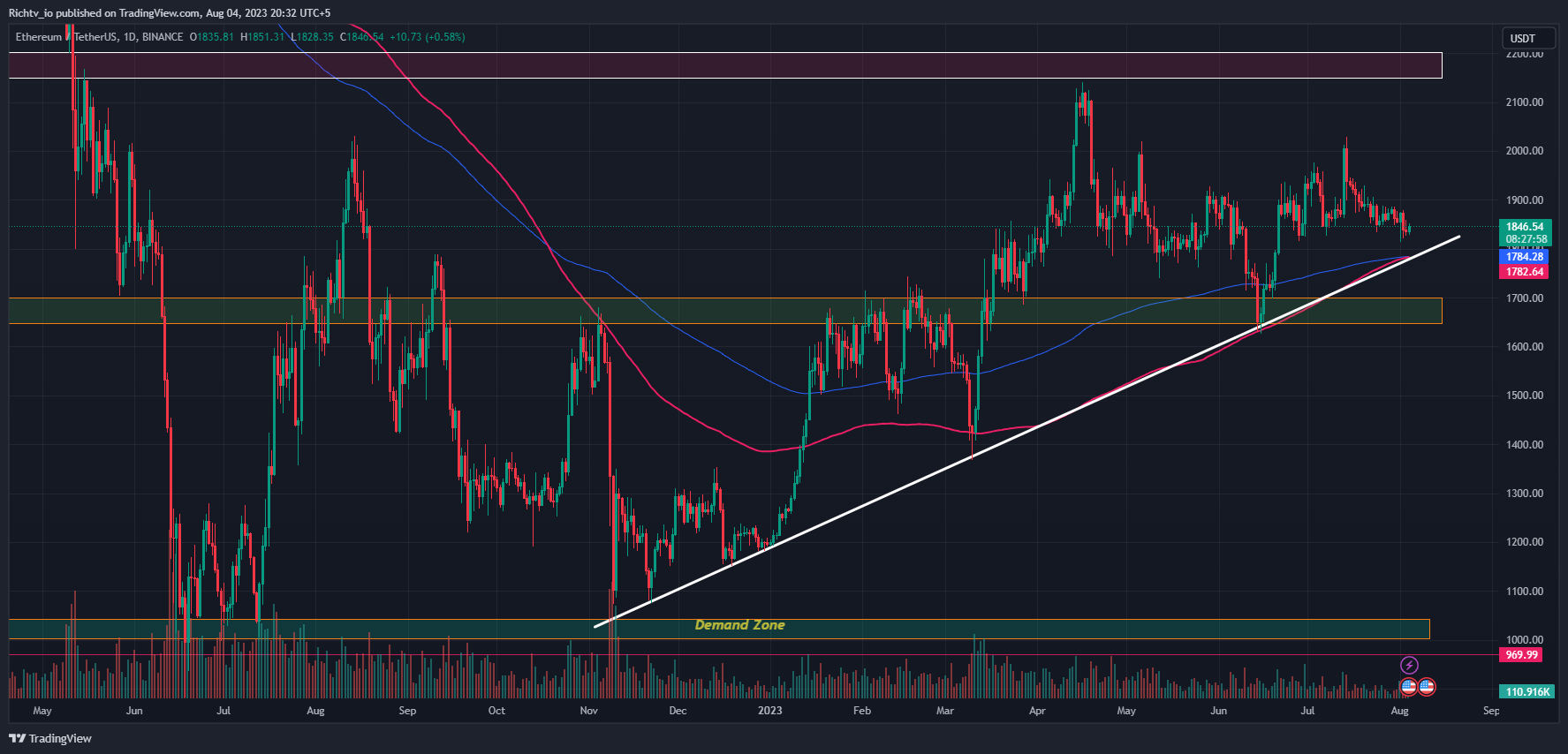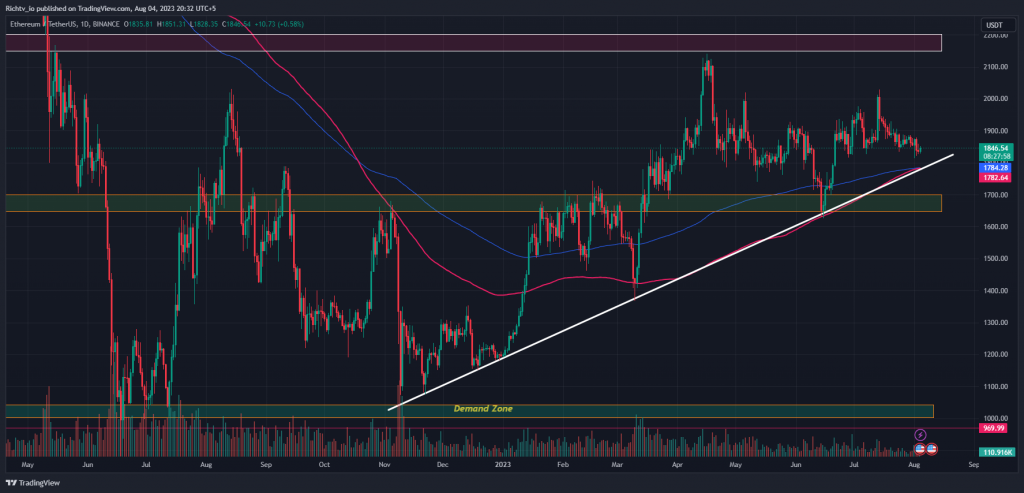 Ethereum's consolidation phase seems to be drawing to a close, as it approaches a critical juncture. The digital currency is edging closer to its 200 ma and 200 ema support, as well as the diagonal trend line, which sits at around $1786. This convergence of key technical indicators and the diagonal trend line make it an enticing buy zone.
Traders are looking at this strong confluence with interest and excitement, ready to move in and take advantage of the expected increase in value. Ethereum is proving to be a worthwhile investment, and buyers should act swiftly before it's too late.