U.S. Steel (X) is a well-known steel manufacturer that specializes in producing flat-rolled and tubular steel products. Recent news has sparked a bidding war for a potential takeover, with ClevelandCliffs initially in the race. However, rumors are circulating on FinTwit about Elon Musk showing interest in acquiring the "X" ticker symbol. The company has seen positive changes in its business model, especially with its foray into the mini-mill steel space. This strategic move allows U.S. Steel to diversify its production core beyond blast furnaces.
Furthermore, the company is leveraging Google Cloud's AI technology to enhance operational efficiency, with estimates suggesting a 20% reduction in work order completion time. As long as the stock price remains above $27.00-$28.00, we remain optimistic about X and even set our upside target at $41.00-$43.00.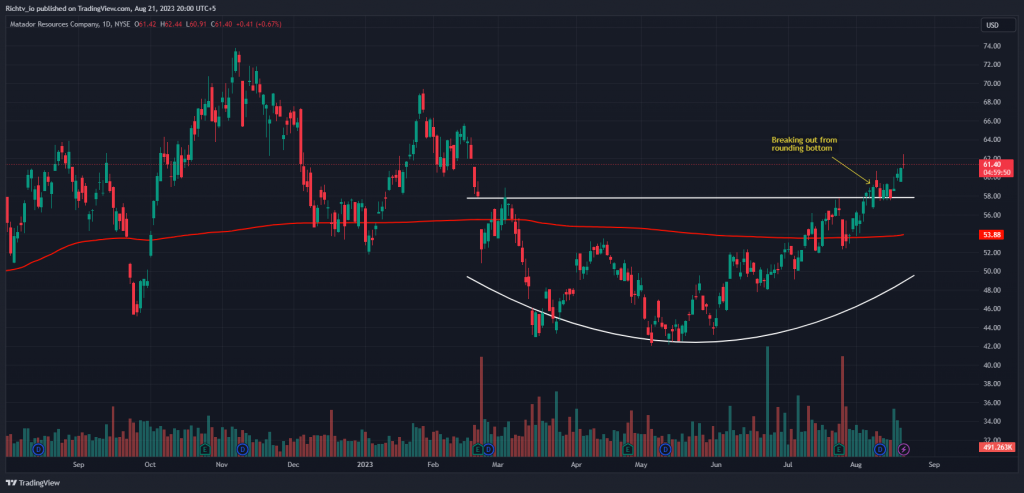 Matador Resources (MTDR) is an independent oil and natural gas company based in the United States. Across numerous metrics, MTDR has exceeded analyst expectations in the recent quarter. They produced over 130,000 barrels of oil per day, surpassing estimates of 127,799, and also produced 326 million standard cubic feet of natural gas, outperforming estimates of 309. In addition to exceeding production expectations, MTDR's third-party midstream service revenues came in above estimates as well, generating $30.10 million compared to the estimated $26.68 million. This represents a significant 37.5% growth rate year-over-year.
If Matador can continue to produce high quantities of oil and natural gas amidst rising commodity prices, it will greatly contribute to earnings growth. We are particularly optimistic about crude oil, and we believe that MTDR's stock will perform well, especially if it surpasses the $52.00-$53.00 mark. Our projected upside target for MTDR is $90.00-$92.00.
FTM/USDT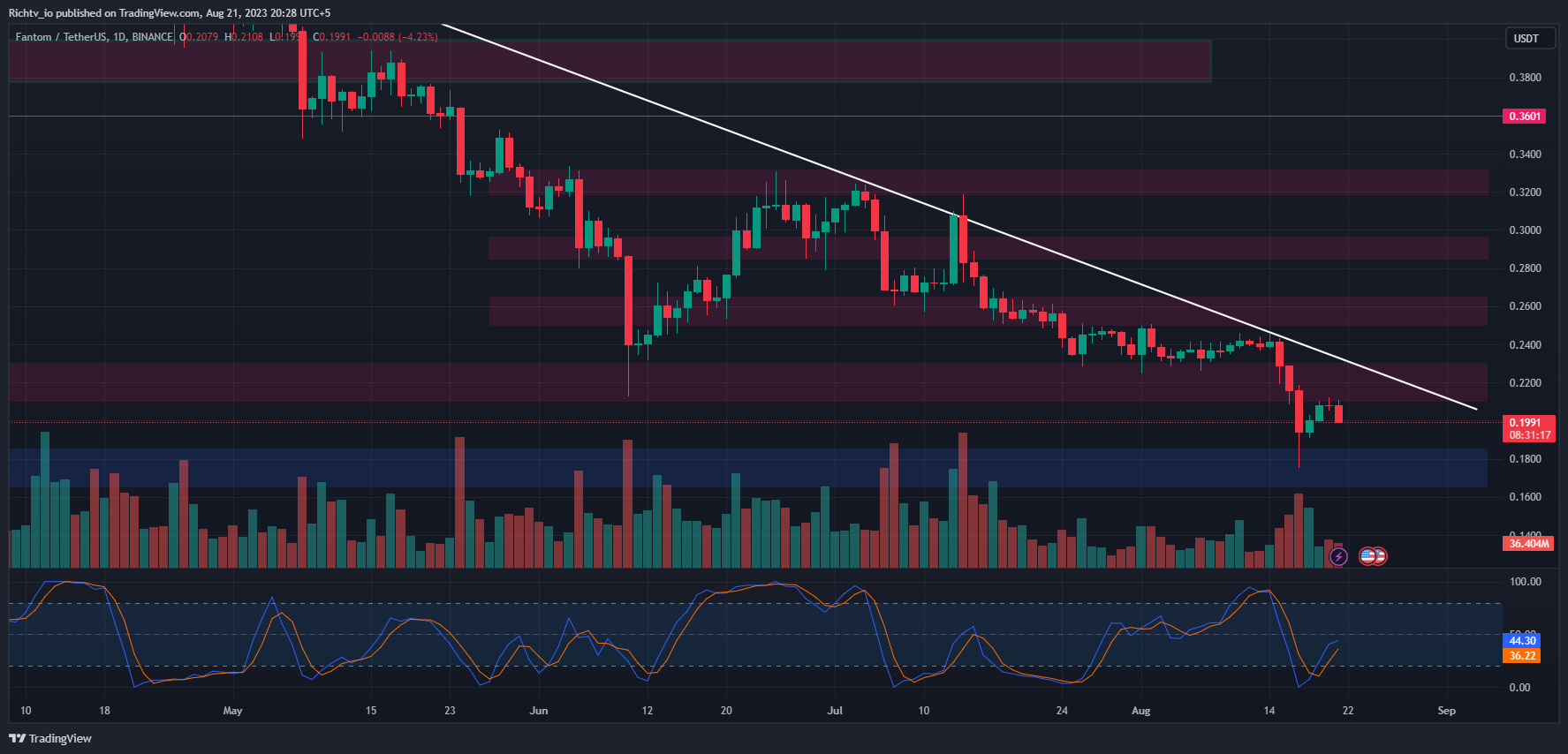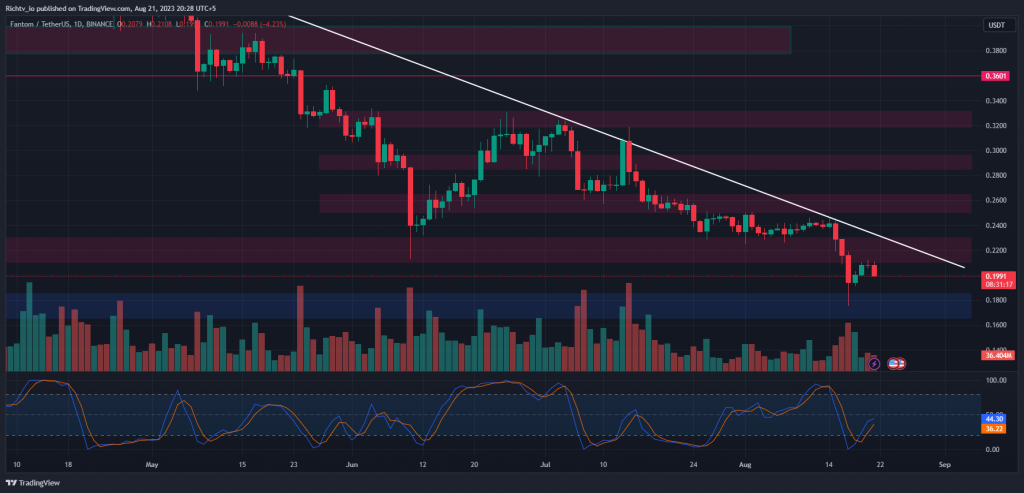 During last week's massive drop, Fantom (FTM) experienced a significant decline, dropping to $0.1750.
However, the price managed to find support in the $0.1650 – $0.1850 range and has since recovered to its current trading point, which is nearly $0.21. It is possible that there might be a retracement from this point in order to test the $0.1850 area, potentially creating a higher low, before a potential upward move. To continue the upward trend, it is important for the price to surpass both the $0.21 – $0.23 resistance area and the daily descending resistance line that originated from May, which is situated around $0.22.
If this occurs, the next resistance zone to watch out for would be at $0.25 – $0.265. In conclusion, there is anticipation for a relief bounce to happen in the near future.
Crypto Total Market Cap (TOTAL)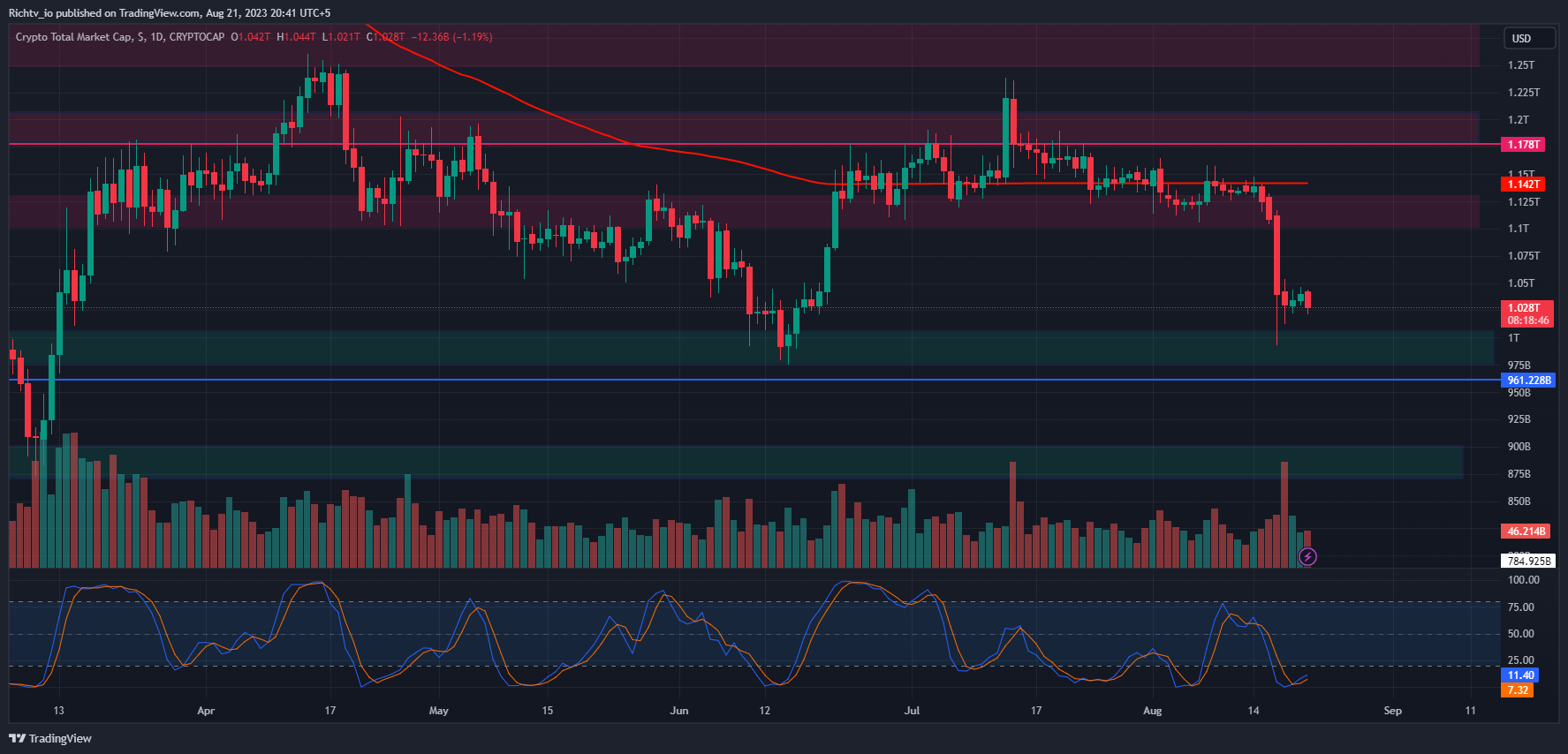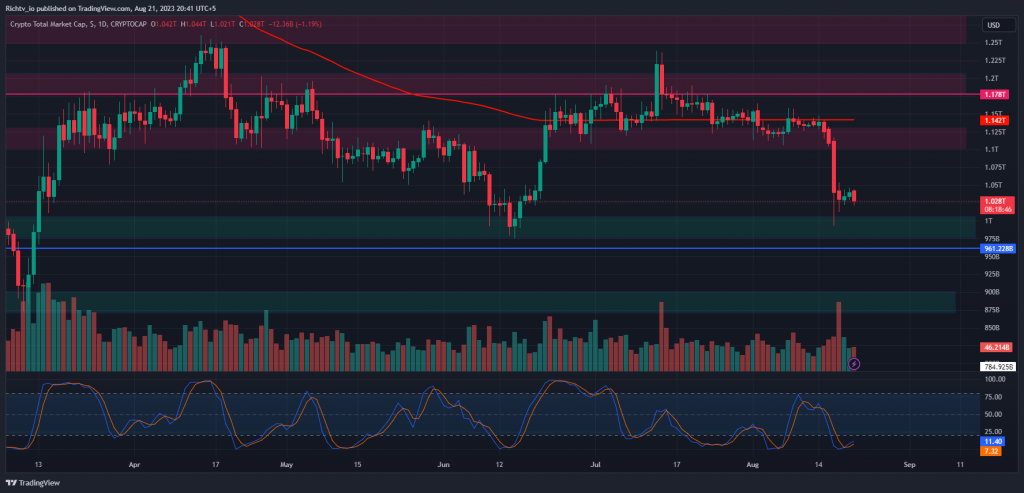 Right now, the total value of all cryptocurrencies combined (TOTAL) is around $1.028 trillion, and it seems like there has been a bit too much selling recently when we look at the daily chart.
It's possible that the value might go back down to the same level as last week, somewhere between $975 billion and $1.05 trillion, before it starts to go up again and tries to reach a higher point of around $1.1 trillion to $1.13 trillion. But, if the value falls below the current support range of $975 billion – $1.05 trillion, then the next point where it might stop from falling too much is at roughly $875 billion to $900 billion.
It's important to watch these levels closely to understand what might happen next in the market.