2023 will see an increase in the price of gold, which has increased by 2.36% in just the first week of the year. Since November 3, 2022, silver has climbed 22.31% against the dollar, while gold has increased 14.55% over the last 65 days. There is "a considerable amount of positive 'pent-up' demand that has been carried over from last year," according to the head of metals strategy at MKS Pamp Group.
Central Bank Demand and Ongoing Geopolitical Tensions Continue to Drive Gold's Ascent
According to market pricing, the demand for gold has risen during the last seven days. At that time, the price of gold increased from $1,823 to $1,866 per troy ounce. A troy ounce of pure silver is down about 0.58% year to date, while gold is up 2.36% against the dollar.
With gold rising 14.55% and silver rising 22.31% against the dollar over the past two months, both have seen significant gains. According to "gold bugs," the yellow metal is "ready to shine in 2023" as the price of precious metals rises.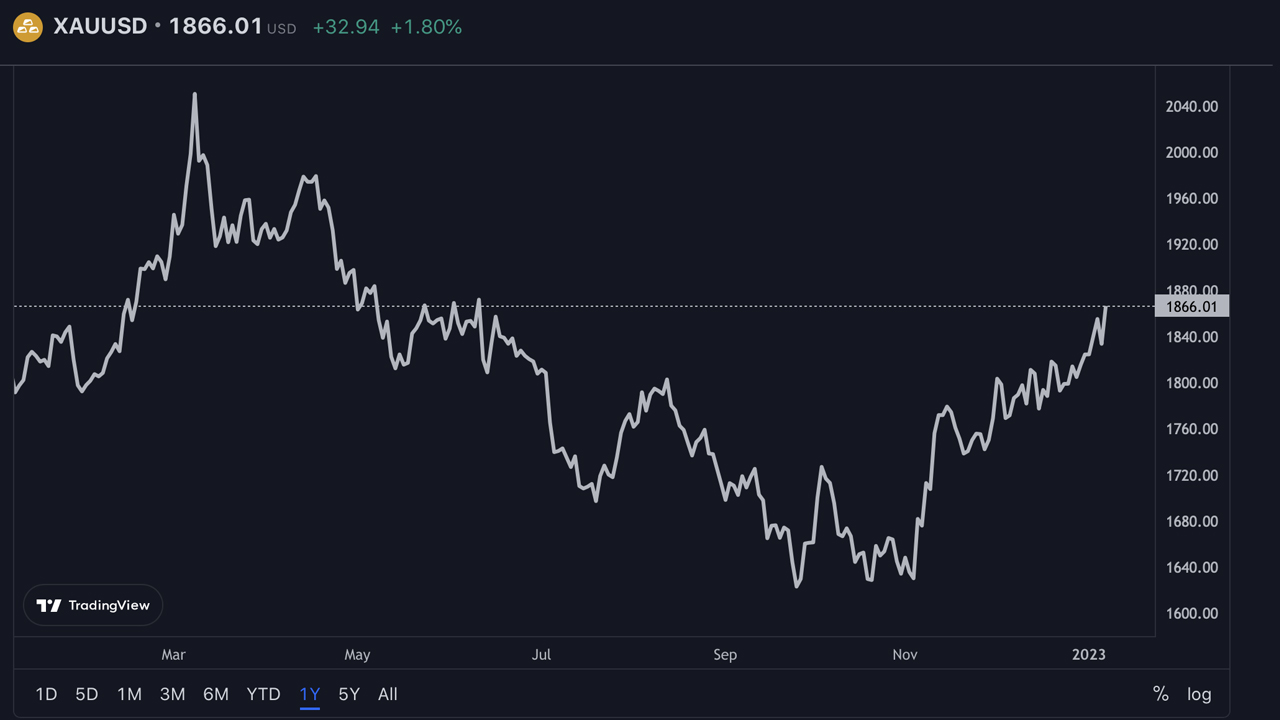 An author for Seeking Alpha named "Gold Mining Bull" claims in a two-part series that gold will perform better in 2023. The author attributes his optimism to central bank demand and "ongoing geopolitical tensions." This year, Gold Mining Bull is paying careful attention to central banks' purchases of gold.
The author notes that central banks worldwide have been purchasing gold at historical rates, especially those in China, Turkey, and India. "This tendency has continued for 13 straight years, but recently the speed has picked up." The expert continues:
They have been increasing their gold reserves in recent years as a way to diversify their foreign exchange holdings and reduce reliance on the U.S. dollar.
The author also thinks that six additional factors could increase the price of gold, including a rebound in jewellery demand, the Federal Reserve's eventual change of policy, the intensification of the conflict between the United States and Russia, a weaker dollar, a shortage of new mine supply, and the potential for a Chinese invasion of Taiwan.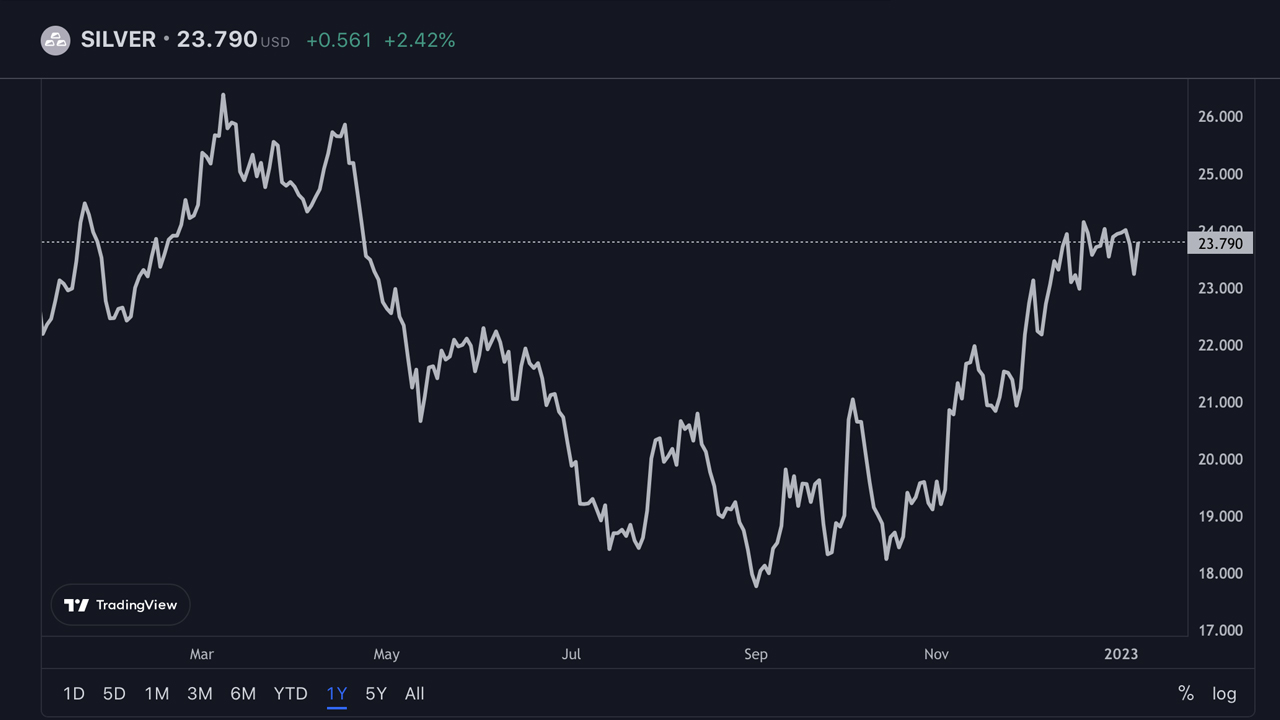 Over the past year, central bank gold purchases have had a particularly significant impact on gold interest. The Financial Times quotes analysts who claim that in terms of demand, Russia and China will have accumulated the most gold in 2022.
MKS Pamp Group's Head of Metals Strategy Comments on Gold's Positive Market Trend
According to Nicky Shiels, head of metals strategy and macro for MKS Pamp Group, a favorable market trend may be indicated by the pent-up demand for gold, who spoke to Kitco News on Friday. Shiels discussed the growing U.S. nonfarm payrolls this week and stated that the news has "simply nothing recessionary."
Regarding gold, it depends on whether the price of the precious metal can continue to rise each week. Depending on whether gold can maintain its weekly gains (which is looking increasingly likely), it will solidify the aggressive way gold has been trading since it formed a minor bull trend in early November – always hunting for reasons to advance. Shiels continued to say
There's a decent amount of bullish 'pent-up' demand that has been rolled over from last year and can get ignited on the right data point (CPI & PCE) will be far more telling.
Shiels presented the MKS Pamp Group's 2023 precious metals forecast on January 5, 2023, which predicts an average price for gold of $1,880 and silver of $22.50. The prediction states that in 2023, gold may reach a peak of $2,100, and silver could reach a price of $28 an ounce. ABN AMRO predicts gold's price will be around $1,900 per ounce in 2023 and by Saxo Bank will hit $3K this year.
Ole Hansen, head of the commodity strategy at Saxo, said that the market would realize that inflation will likely continue to rise in 2023. The managing director and chief investment officer of Swiss Asia Capital, Juerg Kiener, believes that the price of gold may increase to $4000 per ounce in 2023.
What do you think about the 2023 gold price predictions? Let us know your thoughts about this subject in the comments section below.
Reading More: