After Elon Musk said on November 27 that he would be integrating payments into what he called Twitter 2.0, Dogecoin (DOGE/USD) saw a 19% price increase.
A meme-based cryptocurrency called Dogecoin was developed to counter the somber tone of other coins like Bitcoin (BTC/USD).
The meme-coin has previously received many of Elon Musk's tweets, and its value increased when the $44 billion Twitter acquisition was finalized.
Twitter 2.0 plans as a catalyst for growth
Elon Musk tweeted on November 27, 2022, displaying slides from the Twitter company talk in the most recent Dogecoin news.
The slides make no mention of the cryptocurrency Dogecoin (DOGE). Despite this, numerous members of the cryptocurrency community and investors continued to hold out hope that DOGE would be involved in some way.
After the tweet on November 27 was sent, DOGE's price increased by 19%, from $0.089 to $0.107. Its current value, $0.095, as of November 28, shows that it has increased further.
The concept for Twitter 2.0 also included proposals for Video, Encrypted Direct Messages, Longform Tweets, and Relaunch Blue Verified, among others.
The platform has reached a new all-time high regarding new user sign-up and active user minutes.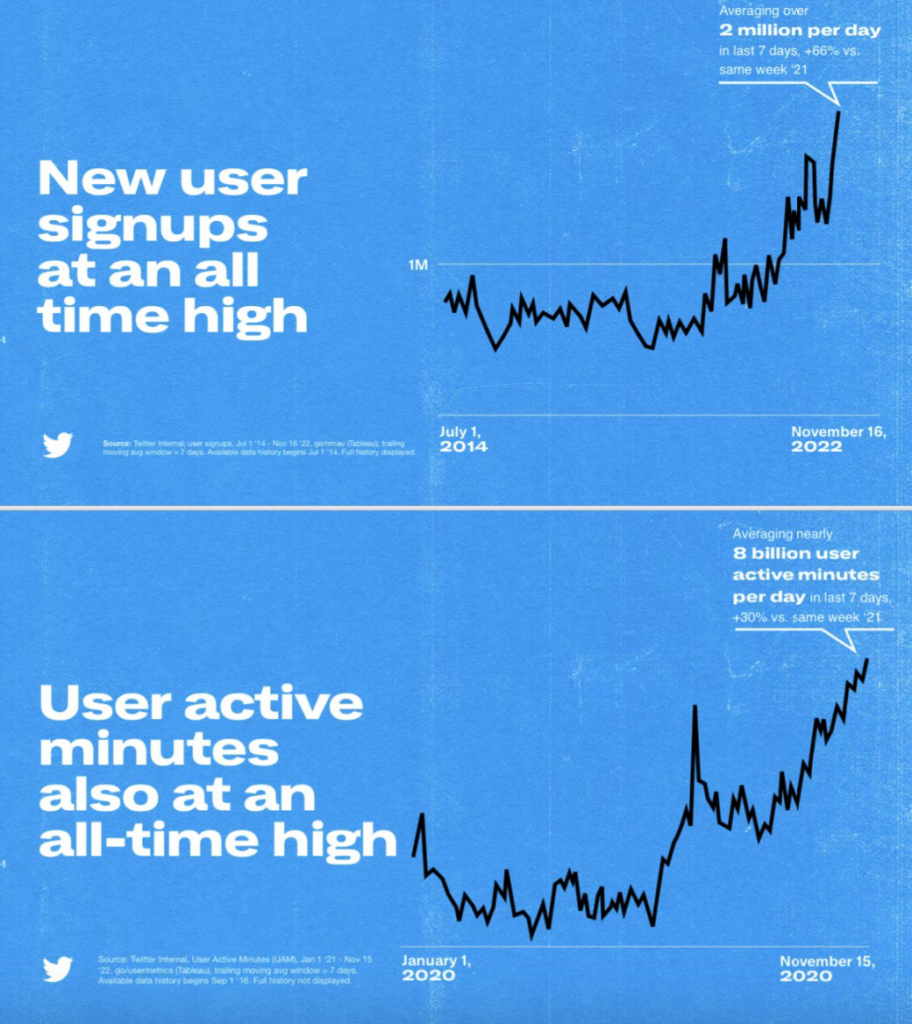 Based on this, it is clear that Musk's takeover of Twitter has made an impact.
Should you buy Dogecoin (DOGE)?
On November 28, 2022, Dogecoin (DOGE) had a value of $0.095.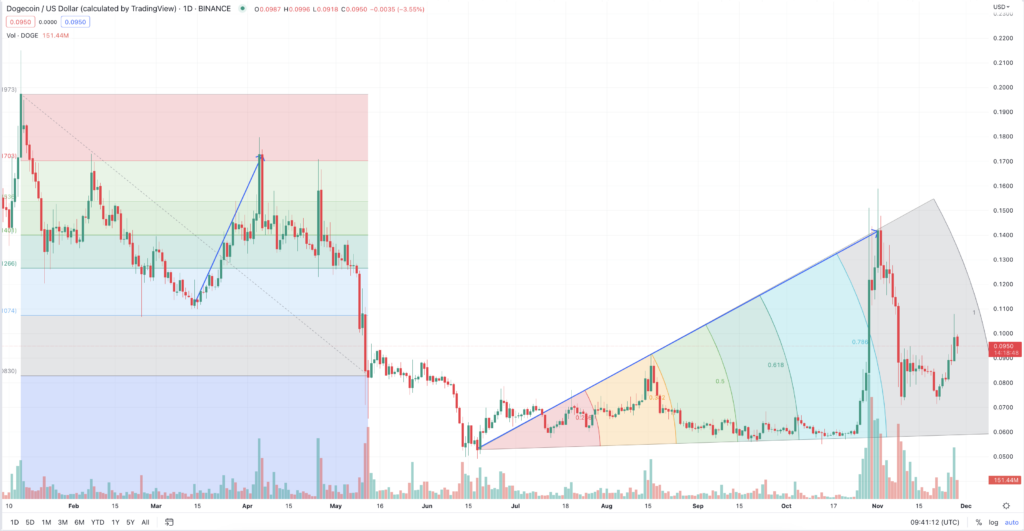 The all-time high of the Dogecoin (DOGE) cryptocurrency was on May 8, 2021, when it reached a value of $0.731578. Here we can see that its value was $0.636578 higher, or 670% higher.
Looking at Dogecoin's (DOGE) 7-day performance, we can see that its low point was at $0.072650, and its high point was at $0.106019. Here, a difference of $0.033369, or 46%, can be seen.
However, when looking at the 24-hour performance, Dogecoin's (DOGE) value peaked at $0.107015 and reached its lowest point at $0.094048. This represents a $0.012967 (14%) pricing difference.
With this in mind, investors will want to buy DOGE, which can climb to 0.12 by the end of December 2022.
Reading More: