The financial markets enthusiastically received Jerome Powell's speech yesterday at the Brookings Institution.
However, it is incorrect to claim that the Fed or its Chair is to blame for the upward trend in stock prices.
Consider the Dow Jones as an example. The daily chart depicting price movement focusing on 2022 is shown below.
The index made a new all-time high at the start of the year, and then a bearish trend started.
However, in October, it bottomed. Moreover, Dow Jones rallied 20.4% over the past two months.
It invalidates yesterday's increase of 1000 points. After all, the market was already rising after hitting bottom, and yesterday was another day up for the bulls.
In other words, stocks had been anticipating the Fed's turning point for some time. Investors, therefore, have no justification for claiming that the market's recent bounce startled them, given that it has been trending higher for more than two months.
Is this a bear market rally?
Unlikely, for several reasons.
The Dow is on the verge of setting a new record high. The majority of the ground lost in 2022 has already been made up.
Second, fighting stocks in December is a bad idea. No more economic events affect the market after the middle of the month. Levitating higher is hence more likely.
Third, the value of the dollar is declining. As a result, it demonstrates that the stock market rally is part of a larger market movement.
Fourth, inflation is beginning to subside. Recent reports from Europe and the United States indicate that prices for goods and services are decreasing.
In 2022, investors' propensity for risk fell to an all-time low. The best time to buy is usually when everyone gives in.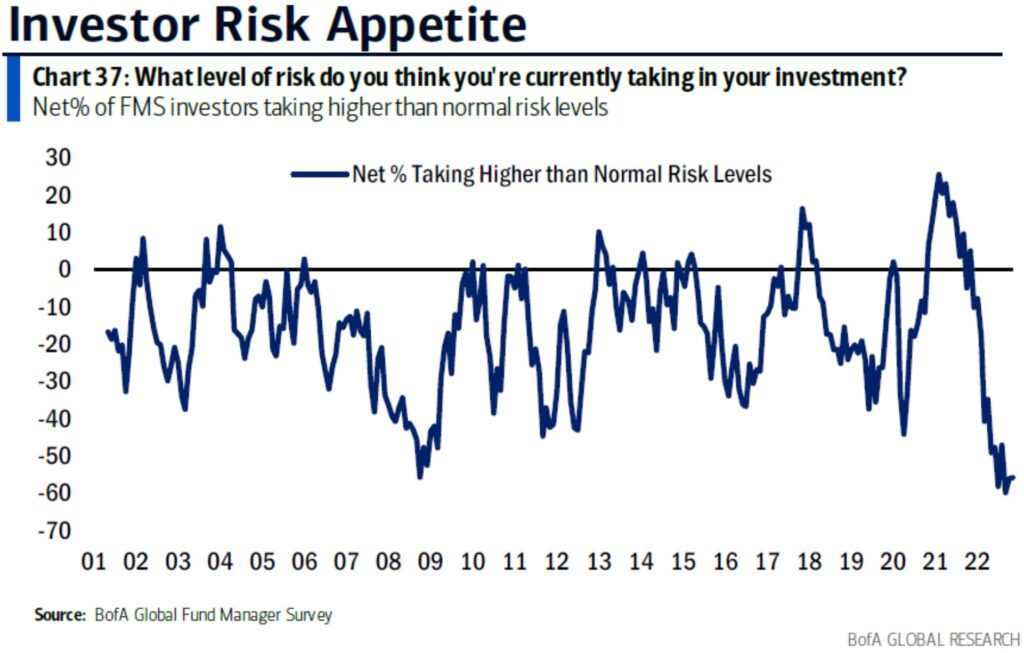 All in all, stocks continue to move higher from October lows. Given we are in December, further gains are likely.
Reading More: