Key Takeaways
TD Ameritrade and Fidelity offer low commissions for stocks, ETFs, and options ($0.65 per contract).
Robinhood and Webull provide $0 online commissions for stocks, ETFs, options, and cryptocurrencies.
Opening an account with no minimum balance is possible with almost all major online brokerages.
Stock brokers offer no-commission trading (stocks, ETFs, and sometimes options).
Most brokers charge a "transfer-out fee" when transferring stocks to another account.
The best stock online brokerage accounts provide a variety of free stock trading apps, various learning tools, technical analysis tools, etc.
When choosing the best online stock brokers consider: commissions & fees; ETF investing; options investing; mutual funds; trading platforms; promotions & bonuses.
Test out the platform using paper or demo trading accounts before committing money.
Choosing the best online stock brokers is crucial for anyone looking to invest in the stock market. With so many options available, determining which one best suits your needs can be difficult. The ideal online stock broker should provide a user-friendly trading platform, competitive fees, a variety of investment options, and excellent customer service.
In this article, we'll look closely at some of the best online stock brokers to help you make an informed decision.
Charles Schwab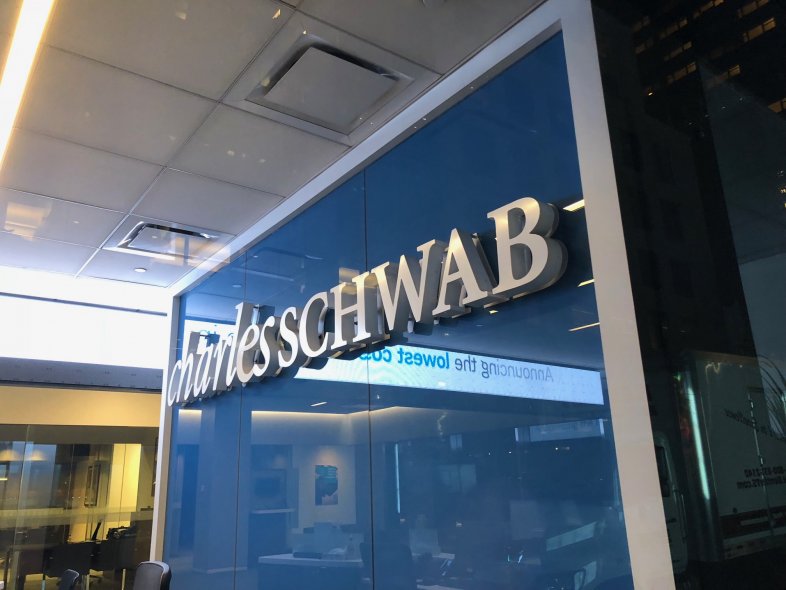 Like most of its competitors, Schwab has no minimum account balance requirement and doesn't charge commissions for trading stocks and ETFs online. Moreover, there are no additional fees. But there are fees associated with trading options contracts. The platform offers a wide range of different asset categories. Stocks, ETFs, mutual funds, bonds, options, futures, IRAs, custodial accounts, and trusts are some examples of these.
One of the biggest offerings on the market is Schwab's low-cost ETF and index investing. Customers who place a lot of their money in mutual funds can take advantage of the platform's extensive selection of OneSource no-commission, no-load mutual funds, and Schwab's low-cost mutual funds. The marketplace provides fractional shares. Now you may invest in S&P 500 companies with as low as $5 using Schwab's Stock Slices. Also, you can trade on more than 30 international markets.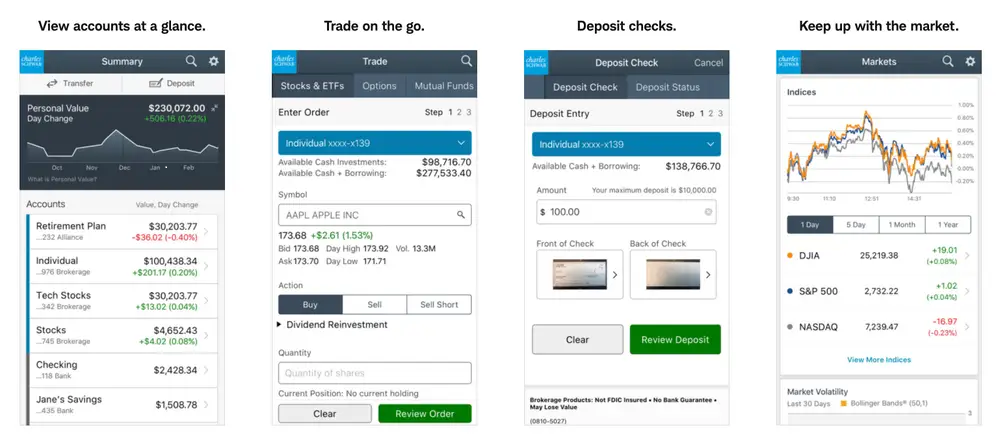 Charles Schwab's stock trading software suits all users, whether they are beginners or experienced professionals. The app lets you view your holdings and balances, execute trades, add stocks to a watchlist, and obtain real-time prices. Also, you can browse detailed charts, breaking headlines, and market indices. The Schwab Assistant is one of the app's best features that allows you to execute trades, obtain prices, create alerts, and get clarity on investment-related queries.
Many reputable companies, including Argus and Credit Suisse, offer equity research reports. You can obtain daily market reports via Morningstar Morning Notes and Market Edge Daily Commentary. Through its web-based platforms, Schwab offers Screener, which is well-suited for mobile views. Beginners should open a Schwab basic account with no minimum balance requirement. Schwab Intelligent Portfolios is one of the top robo-advisors for passive investors.
Charles Schwab also offers customer service via 24/7 live chat and phone support. You can also visit one of it's over 300 offices for phone support. Phone inquiries are resolved within a minute and chat almost immediately.
Fidelity Investments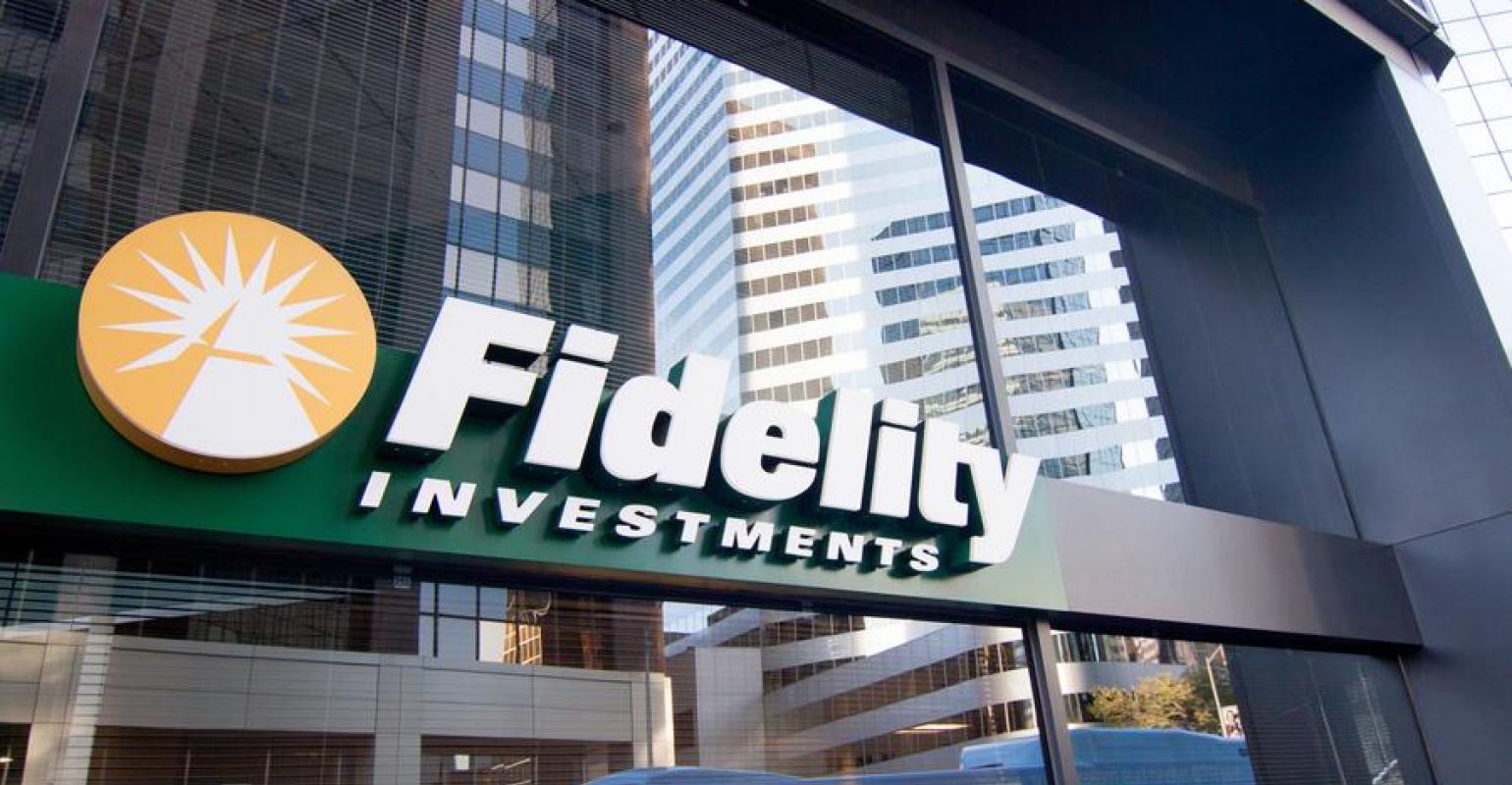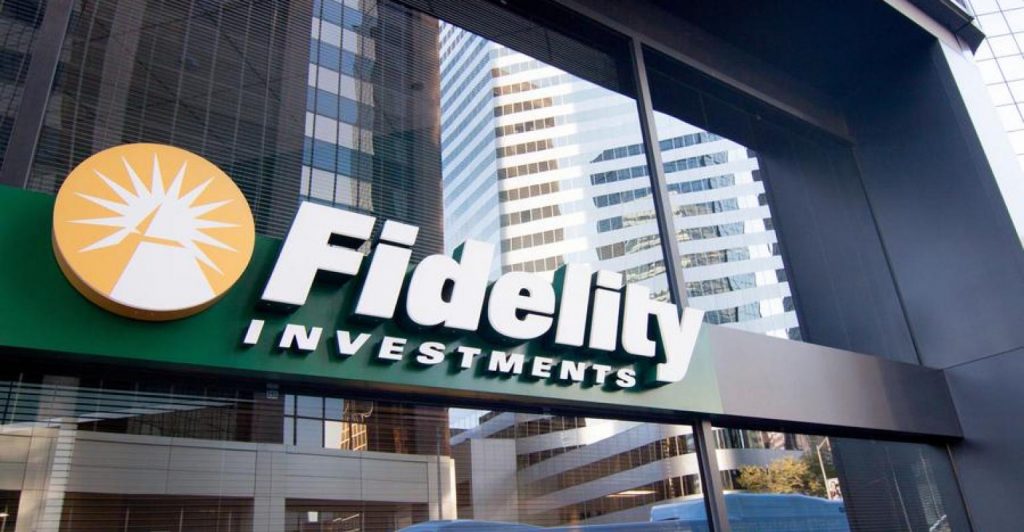 Fidelity is a great option for beginners. This broker provides all the services at a high level, and they do so with excellent customer service as well, especially over the phone, where you may quickly receive a response to your in-depth query.
The research resources are also available. You'll learn everything you need to know about making wise investments and much more. You can participate in live webinars or watch recordings covering virtually every investing aspect, so you'll get knowledgeable quickly.
The website of Fidelity is simple to use, and you can quickly and easily find what you're looking for.
TD Ameritrade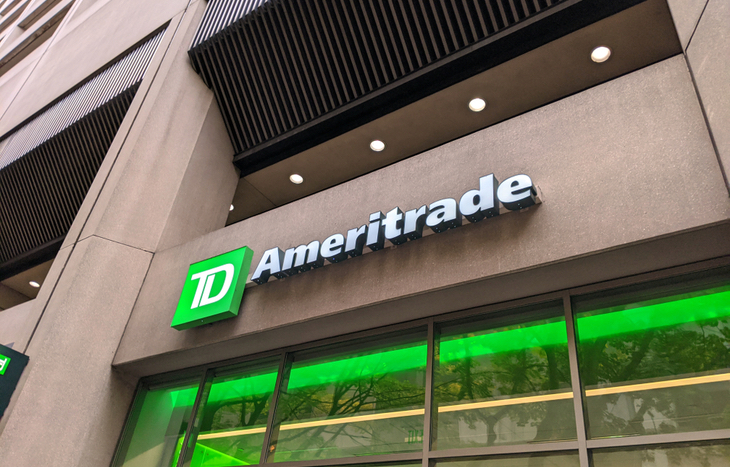 TD Ameritrade is a commission-free broker providing a solid experience for beginner, intermediate, and advanced investors. You can Invest in various products, including stocks, ETFs, mutual funds, options, bonds, forex, futures, micro futures, and futures options. You can also occasionally participate in initial public offerings (IPOs).
It is one of the biggest online stock trading platforms, which provides investing options that some other platforms do not, such as free Forex trading in 21 different currencies. You can purchase IPO stocks through TD Ameritrade as well. These are the stocks of businesses recently converted from private to public status. Shares are typically restricted to institutional investors. But, the company claims that if TD is a member of the IPO's selling group, you can purchase shares through your TD Ameritrade account.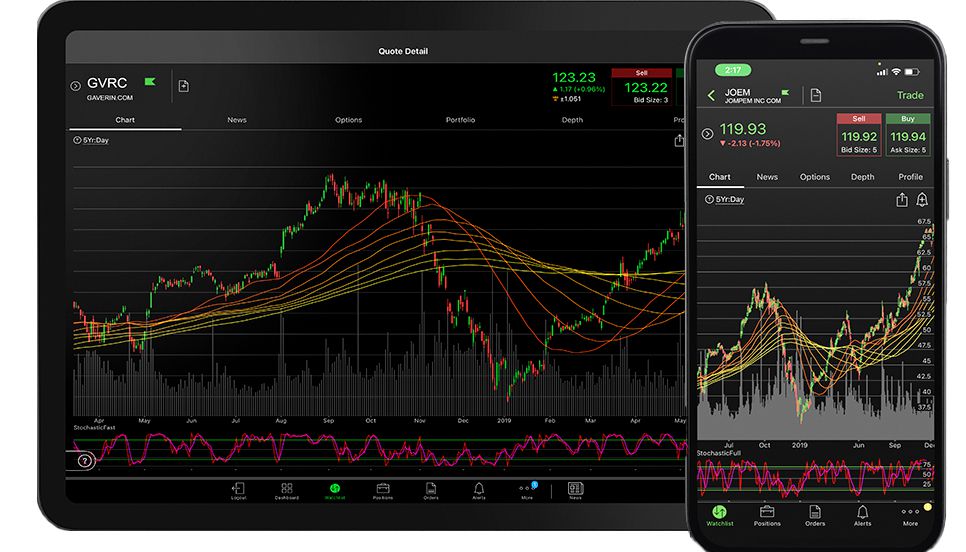 Using TD Ameritrade's web platform and mobile app, users get access to all trading information as well as the firm's planning, research, and educational resources. This includes the TD Ameritrade TV channel, daily market commentary, and even Twitter's social sentiment analysis.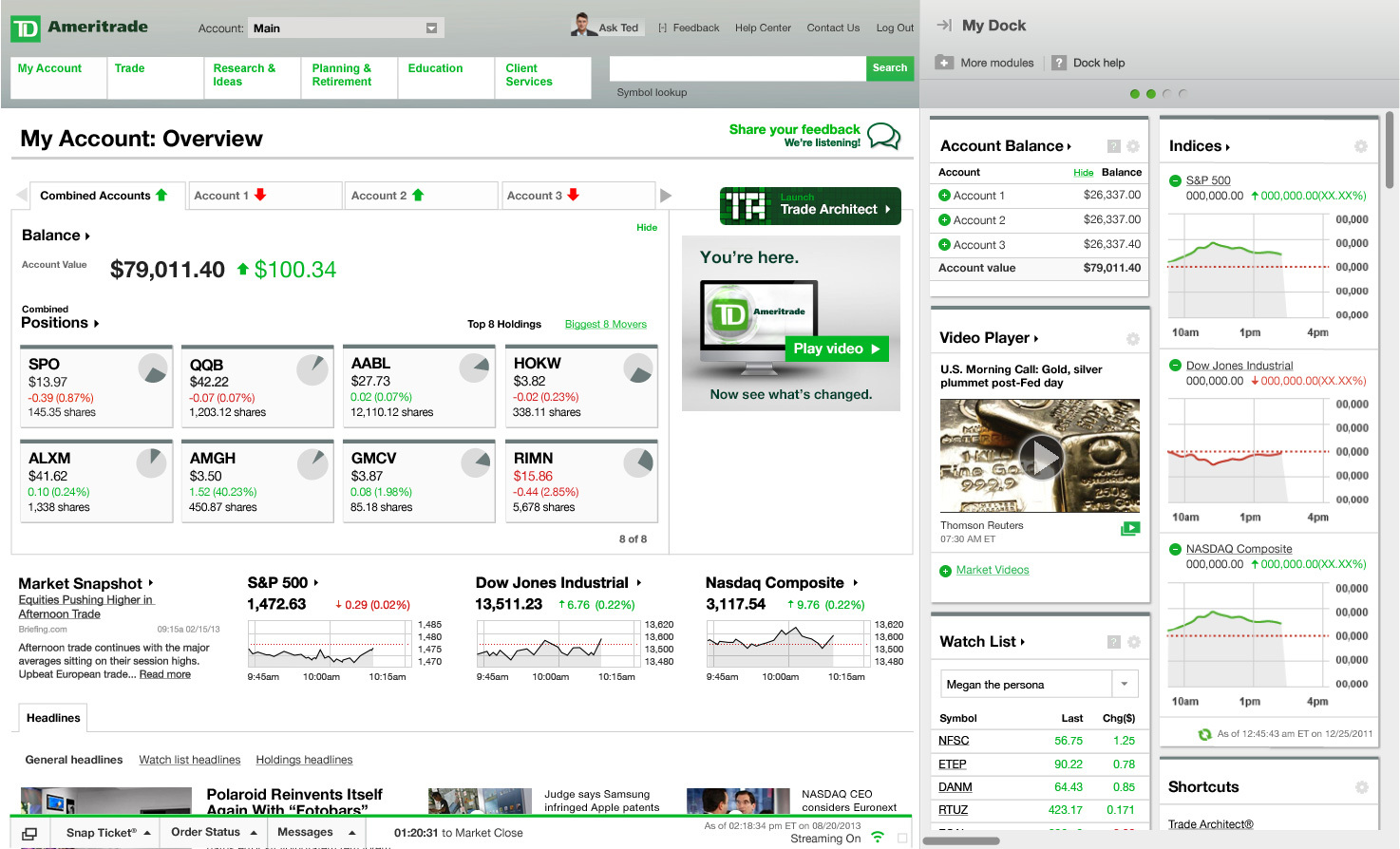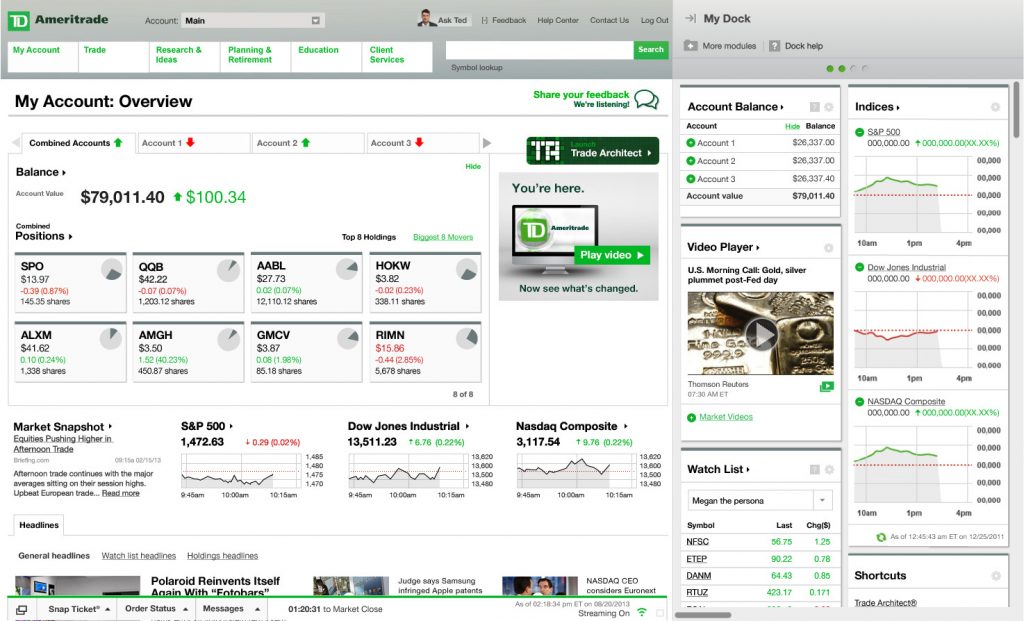 Advanced charting and earnings analysis can be generated using TD's thinkorswim tool, enabling experienced investors to execute simulations before trading. You can also make Watch lists for the stocks you want to keep an eye on, and you can sign up for alerts to follow their price, volume, and position. The mobile app allows customers of TD Ameritrade to trade all asset classes available.
Robinhood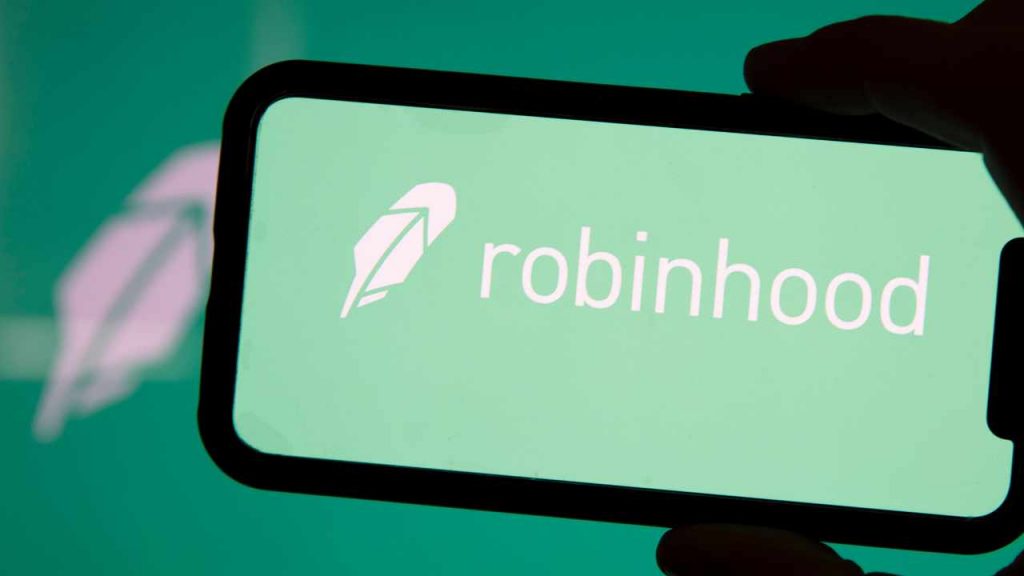 Robinhood's headquarters, founded in 2013, is located in Menlo Park, California. The brokerage provides mobile access for both iOS and Android devices.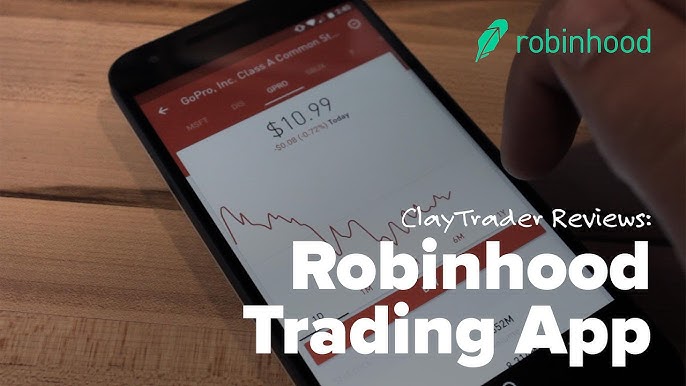 For day traders, options traders, and active traders who want to purchase and sell investments cheaply, Robinhood is the greatest solution. Currently, the app provides commission-free stocks, ETFs, options (though options have a contract cost of $0.65), and cryptocurrency.
Robinhood is an online platform offering commission-free trading on various US-listed investment types, high-yield cash management options, margin trading, and access to IPO (initial public offering) investments.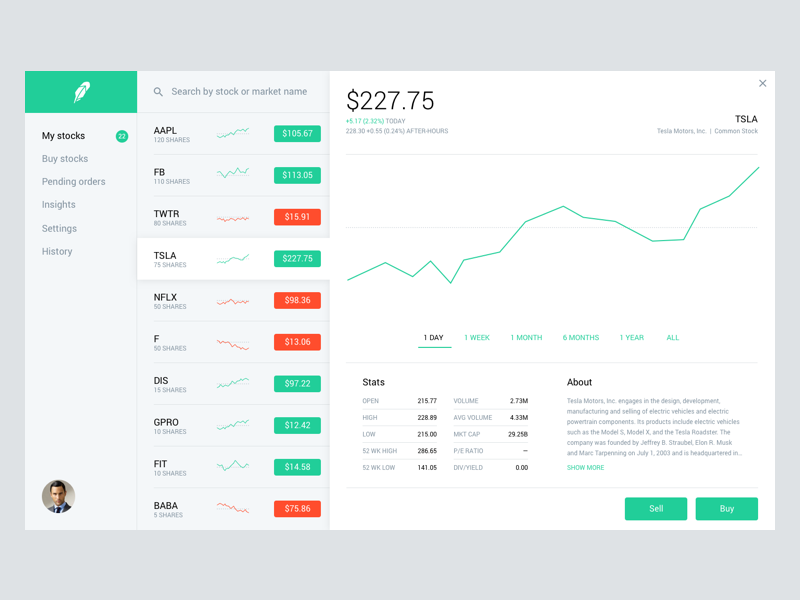 The brokerage also deals in cryptocurrencies, making it a good option for anyone looking to trade digital currencies like bitcoin and Ethereum without paying commissions. Moreover, Robinhood recently introduced a cash card that offers bonuses ranging from 10% to 100%, allowing users to earn up to 8% cash back at participating retailers.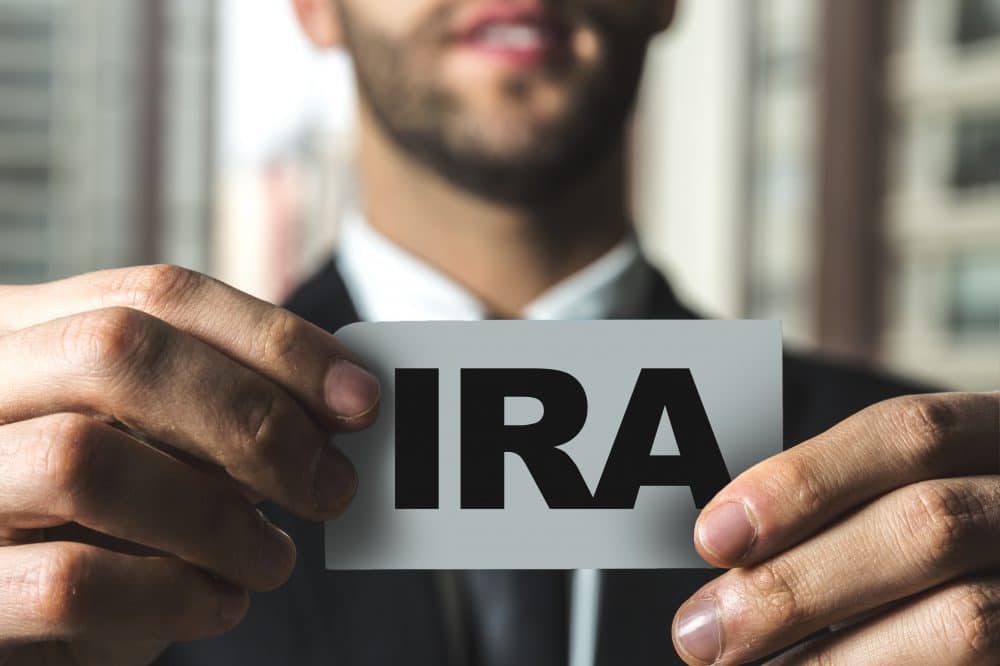 It also offers IRAs with a 1% match, but the overall brokerage isn't a good choice for those who want access to investment options like joint and education savings accounts.
E-Trade Finance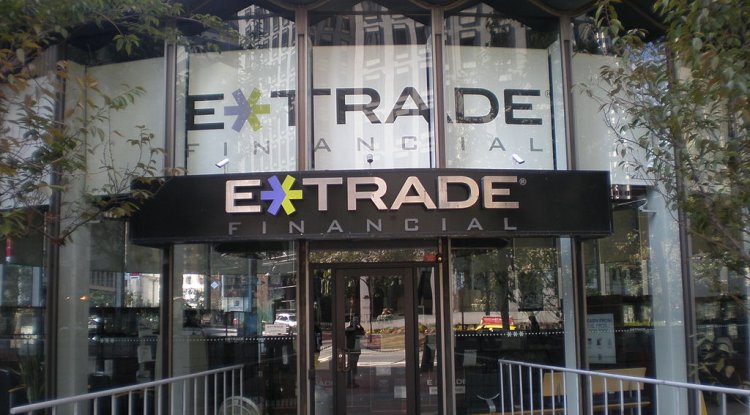 E*Trade is a leader in online trading and offers a wide range of investment alternatives, from basic online brokerage accounts for new investors to advanced trading options and investing for skilled traders.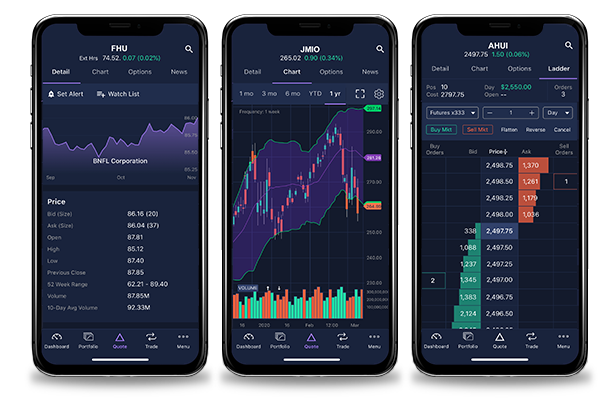 Online trading of U.S.-listed stocks, exchange-traded funds, and options have no fees to make it simple for new investors to start building portfolios. Managed portfolios are available for individuals who require more assistance, with yearly management fees beginning at 0.3% of invested assets.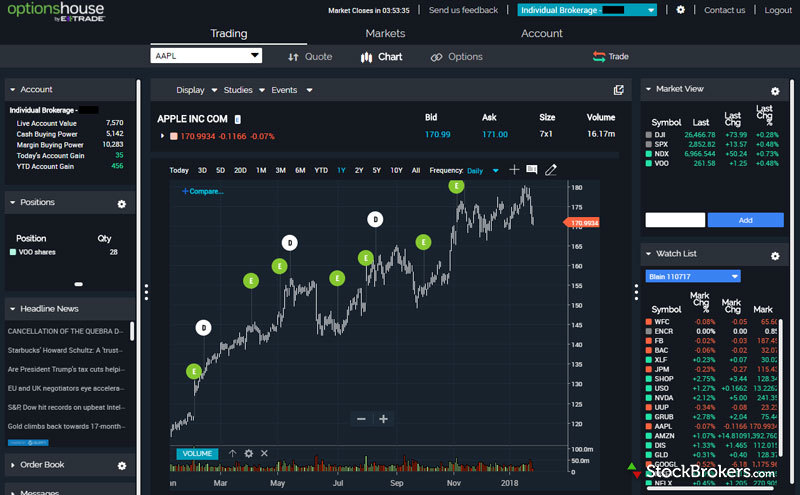 Around 9,000 mutual funds are available for purchase through E*Trade, more than 4,000 of which are no-load, no-transaction-fee funds. E*Trade also has checking and savings accounts that let you transfer money between your accounts without paying any fees.
Interactive Brokers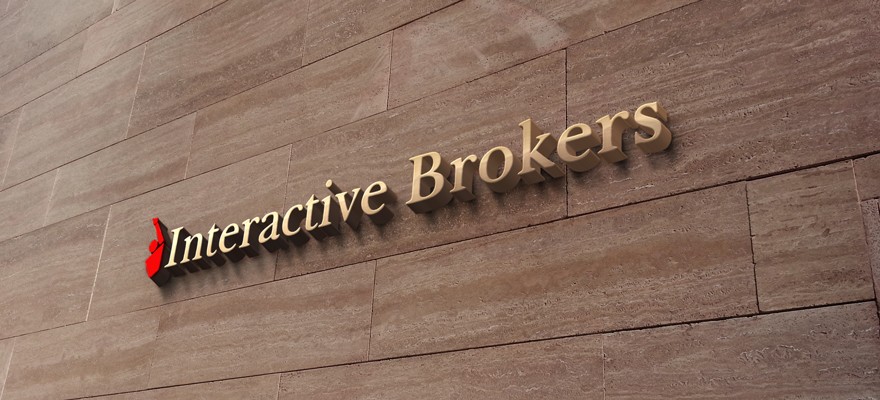 For experienced, active traders, Interactive Brokers provides a broad range of trading information, platforms, tools, and investment products. The brokerage allows you to place transactions on both US and foreign marketplaces in addition to its commission-free service. Retail traders looking to invest in foreign currencies may find this interesting.
Moreover, Interactive Brokers offers automated investing, fractional shares, cryptocurrencies (via Paxos Trust Company), and investment education. For instance, its Traders Academy provides lessons on all aspects of investing. You can trade in more than 100 markets worldwide through the brokerage's Trader Workstation (TWS) program.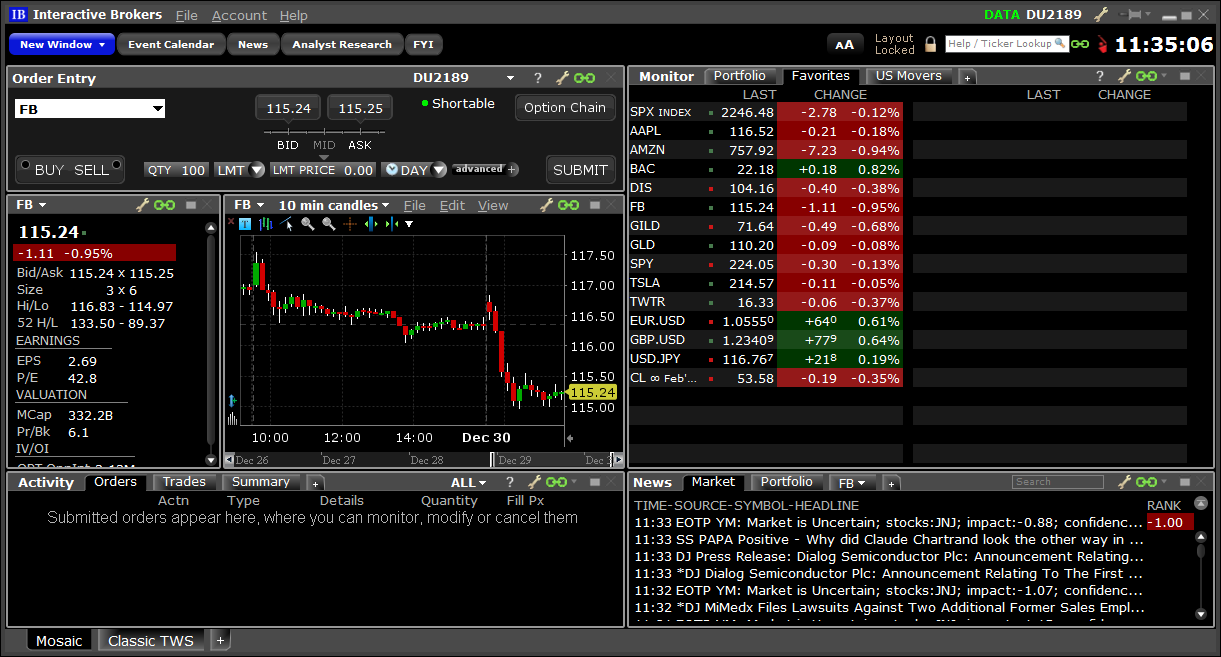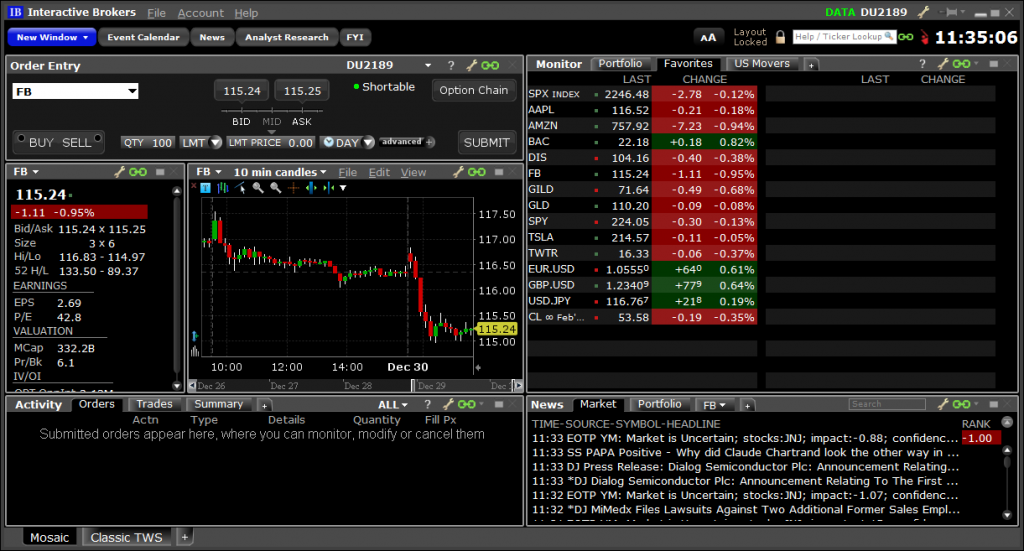 If you want more help, Interactive Advisors, an automated advisor from Interactive Brokers, can be a good fit. The automated accounts' minimum balances range from $100 to $50,000, and the annual fees range from 0.08% to 1.5%.
Webull Broker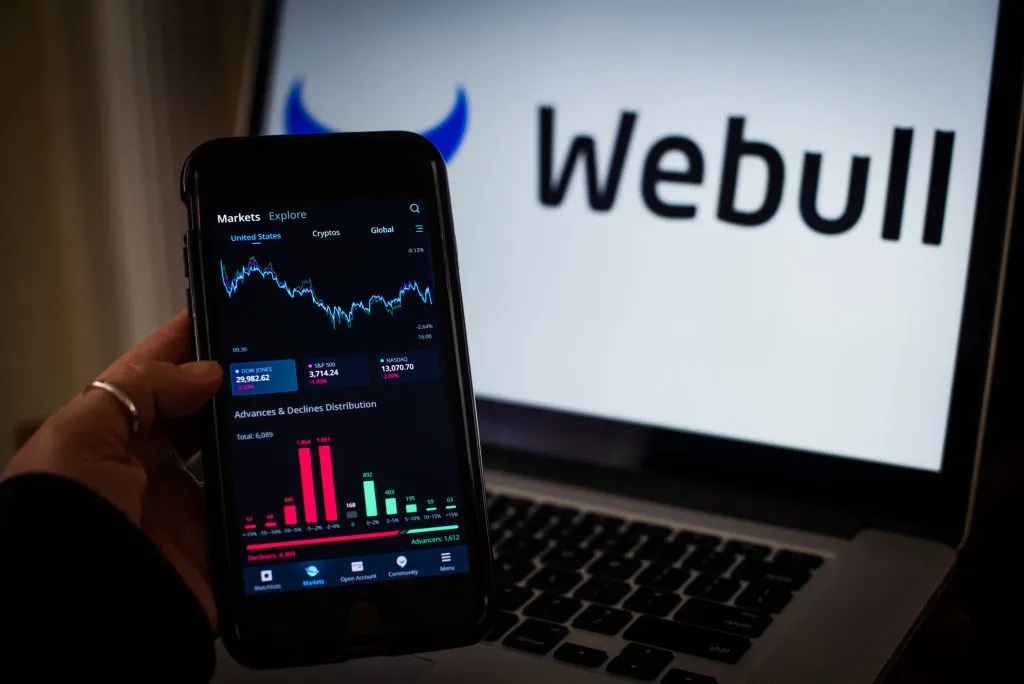 For intermediate and experienced traders, Webull offers highly intuitive desktop and Smartphone apps. Tools for fundamental and technical analysis, including sophisticated charting and technical indicators, are available on the Webull platforms.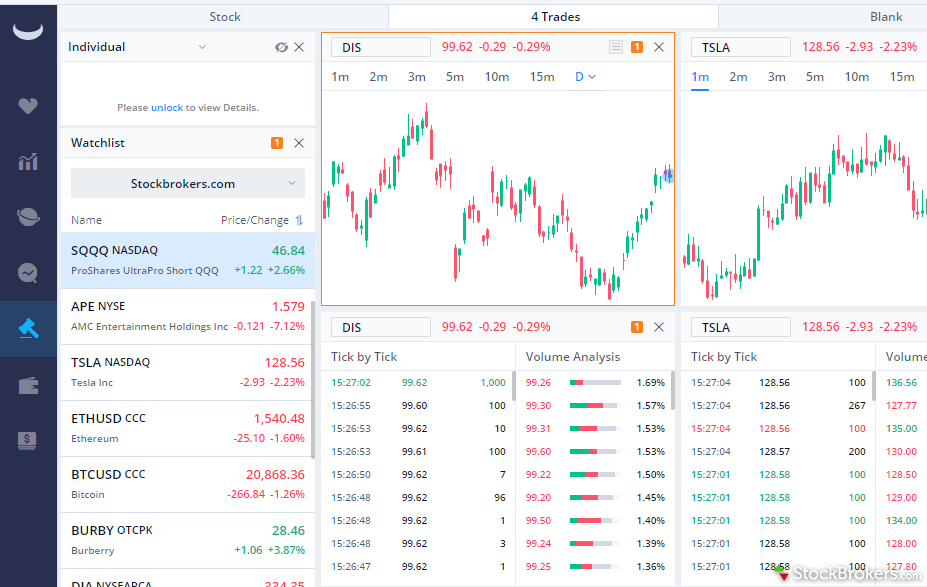 On Webull's platforms, customers can trade commission-free more than 5,000 stocks, exchange-traded funds (ETFs), stocks trading, and options trading. You can also register an account without making an initial deposit and test out their platforms in a paper trading account, allowing you to practice without putting your own money at risk.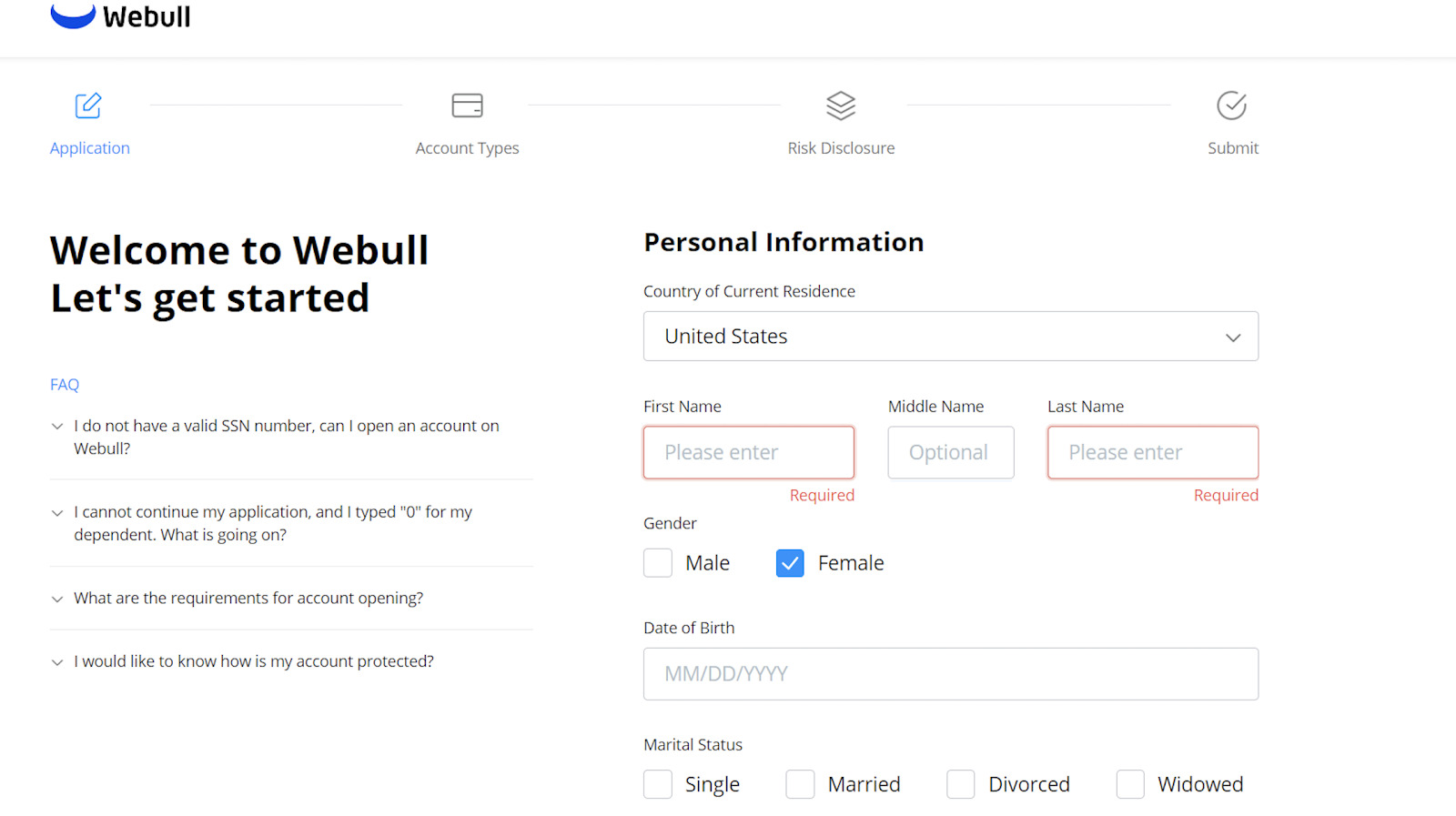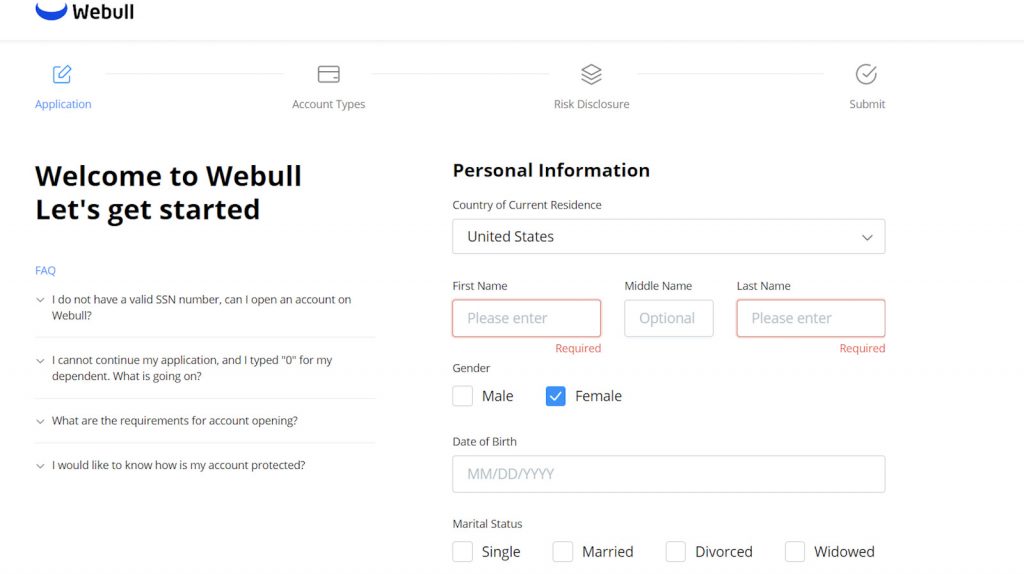 You can even open a margin account to short stocks, but you must deposit a minimum of $2,000 to do so. In addition, Webull's promotional incentives include 3 free shares of stock for successfully opening an account selected randomly using Webull's lottery system.
Public .com
Public is an investing platform providing engaging social media features. You may also share market news, follow other Public users, and discuss trading strategies on this platform. Explore investing-related topics in public as well. These stock lists focus on a specific topic, such as "metaverse," which lists the individual stocks of companies that build virtual worlds, and "women in charge," which identifies companies with female CEOs. To learn about the fundamentals of investing, beginners can browse Public's content library.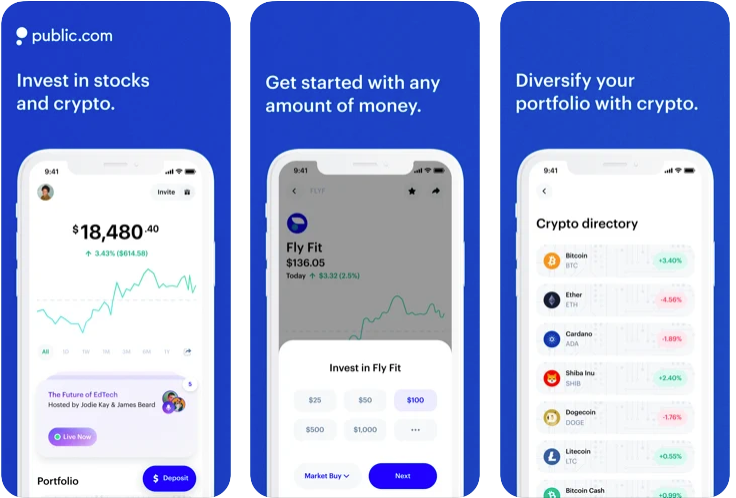 Public is beneficial for newbie's and social investors. Thus, newbie's and social investors should use Public. Yet aside from its social elements, it includes all the essential components of a standard discount investing program. With as little as $1, you can purchase fractional shares of stocks, commission-free stocks, ETFs, and cryptocurrencies.
Tastyworks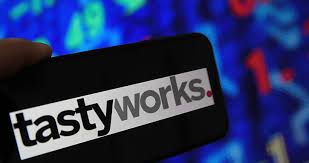 Tastyworks is a US option and stockbroker. Due to the minimal trading fees and the fact that its trading platform is particularly made for trading options, it is excellent for options trading. Great research and educational resources are available to enhance your learning further and increase your trading effectiveness. Tastyworks primarily focuses on trading options and futures.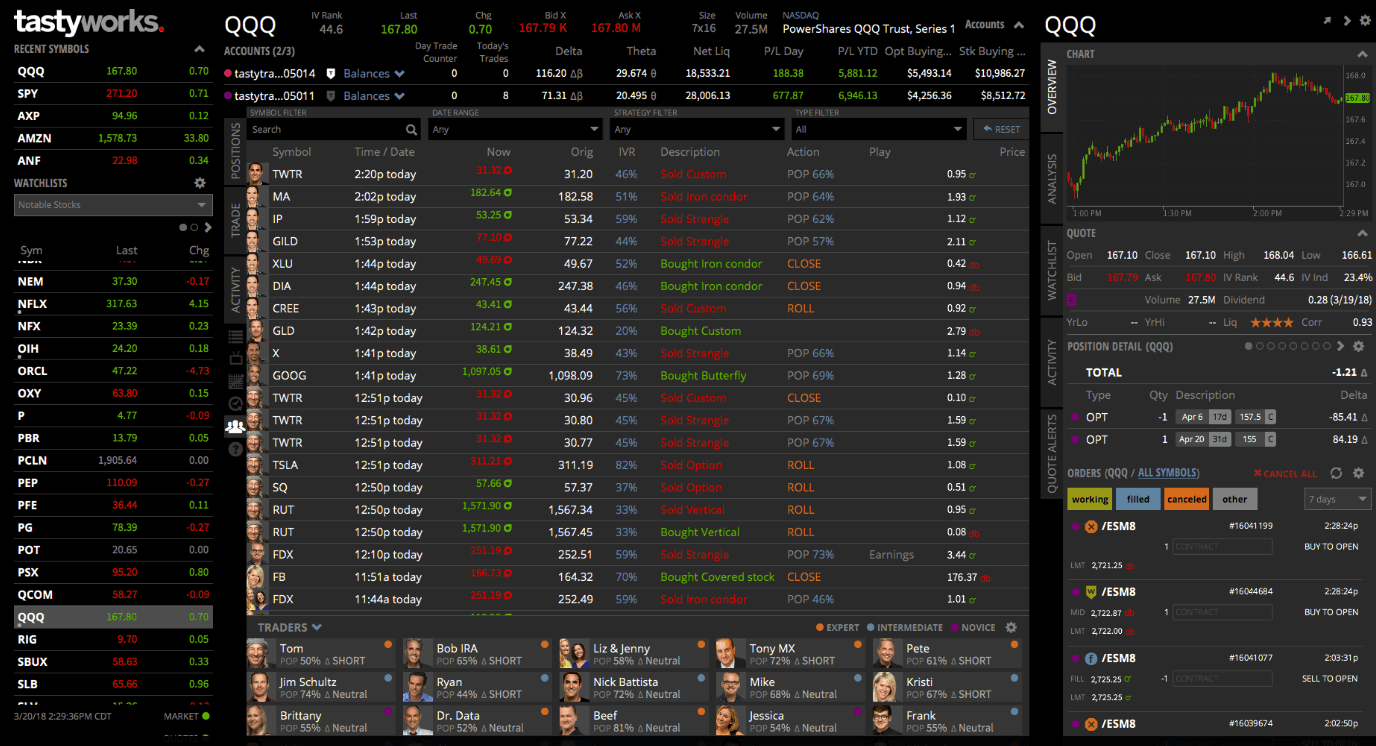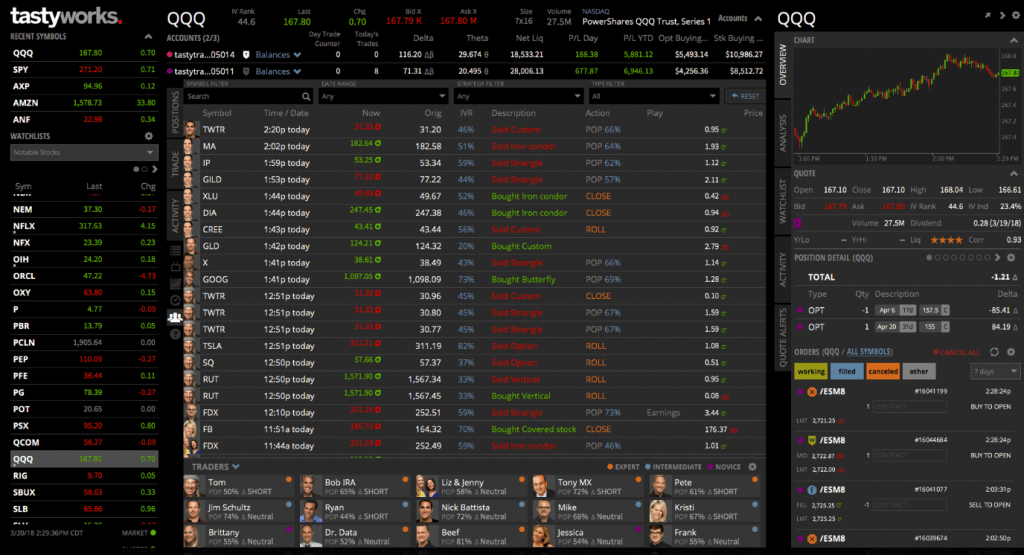 Trading with US stocks and ETFs is possible but challenging compared to other brokers. Credit/debit card deposit is impossible, and bank transfer (wire) withdrawal is expensive. The trading interface is wonderful for options trading but might be intimidating for a newcomer, especially as there needs to be a demo account.
Fees for the best brokerage accounts
Due to the intense competition among the top stock brokerage firms, clients gain advantages from commissions and fees, one of the key components of effective long-term investing. Nowadays, commission-free internet trading for stocks and ETFs is standard practice for brokerage accounts. This is a list of typical fees for the top brokerage accounts:    

TD Ameritrade: $0 online commissions for stocks, ETFs, Futures $2.25 per contract and options ($0.65 per contract)   
Robinhood: $0 online commissions for stocks, ETFs, options, and cryptocurrencies
Webull: $0 online commissions for stocks, ETFs, options, and cryptocurrencies
Fidelity: $0 online commissions for stocks, ETFs, and options ($0.65 per contract)
Interactive Brokers: Interactive Brokers: $0 online commissions for stocks, ETFs, $0.85 per contract for futures and options ($0.15-$0.65 per contract)          
E*Trade: $0 online commissions for stocks, ETFs, and options ($0.50-$0.65 per contract)
Charles Schwab: $0 online commissions for stocks, ETFs, and options ($0.65 per contract)
Public: $0 online commissions for stocks, ETFs, and options
Tastyworks:  $0 online commissions for stocks, ETFs, and options ($1.00/Open only)
Depending on the trading you conduct in your brokerage account, you can choose a stock broker with the lowest commission rate. With powerful trading tools, TD Ameritrade and Interactive Brokers combine low commissions and competitive margin rates. The lowest commission brokerage accounts for stocks, ETFs, options, and cryptocurrencies are Robinhood and Webull because they don't charge commissions.
How much money is required to use an online broker?
The good news for investors today is that starting an investment has never been more costly, and online brokerages are now more user-friendly than ever for investors because of low fees. So, you will only need a little money to begin your investment career.
Almost all major online brokerages allow you to open an account with no minimum balance so anyone can begin with $5 or $500. Finding a broker that offers no-commission trading of stocks, ETFs, and sometimes options are also simple, preventing you from paying costs while buying or selling. You can invest a small amount and have it all go into your securities without paying a commission.
If you want to transfer stocks to another account, brokers often just charge a "transfer-out fee" as part of their standard operating procedures. Furthermore, you won't be charged for any cash transactions; you just have to pay that if you transfer securities.
That's why it's never been cheaper for investors to start investing in the market.
Features of the best online stock brokers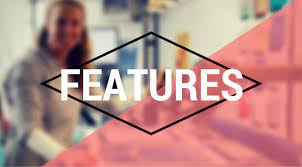 The top brokerage accounts on our list provide a variety of free stock trading apps, various learning tools, technical analysis tools, and more. These are some of the features we considered:
Commissions and fees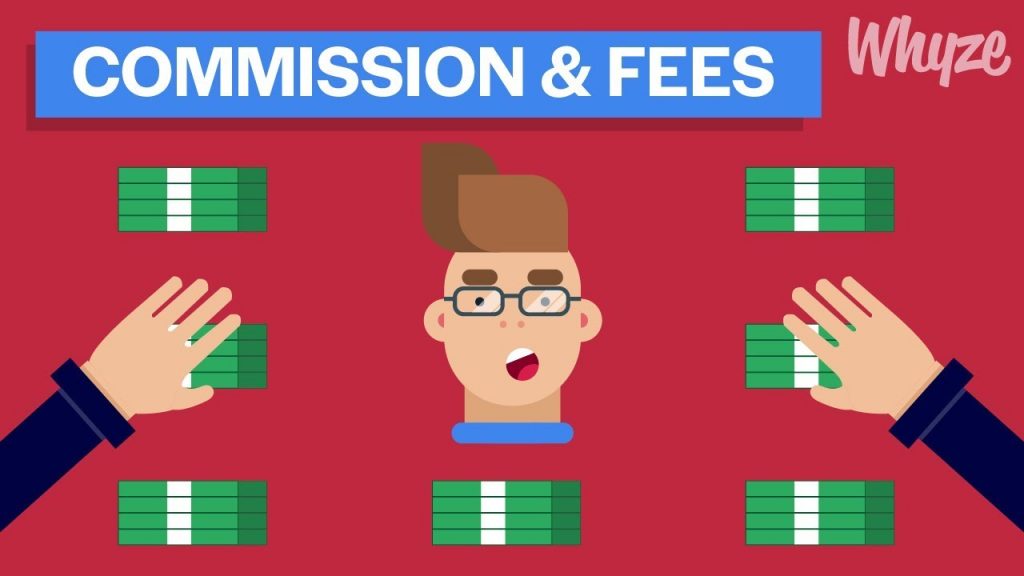 Online stock and ETF trades should be free for basic transactions. Most online stock brokers now charge no commissions to investors, and some even provide free options trading, which can be especially useful for active traders. It is necessary to examine price structures because most online brokerages charge commissions for trading mutual funds and other services you might require.
ETF Investing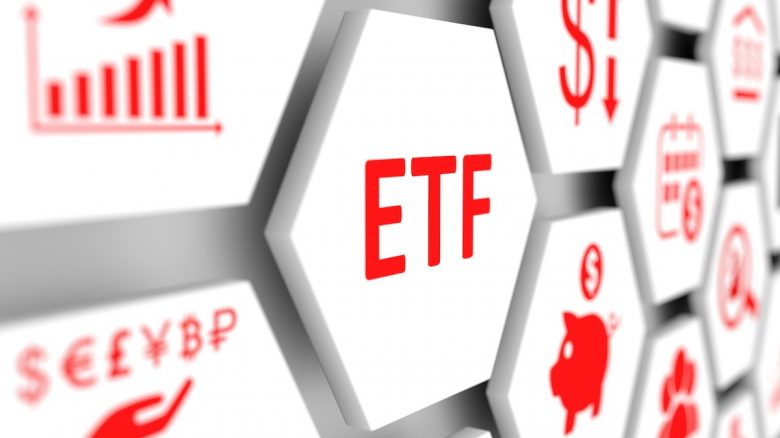 Besides offering access to a broad selection of branded, affordable ETFs, the best ETF stock brokers typically provide $0 online commissions for ETF investment. These branded ETFs have low expense ratios and are maintained by the analyst teams of the stock brokers.
Options investing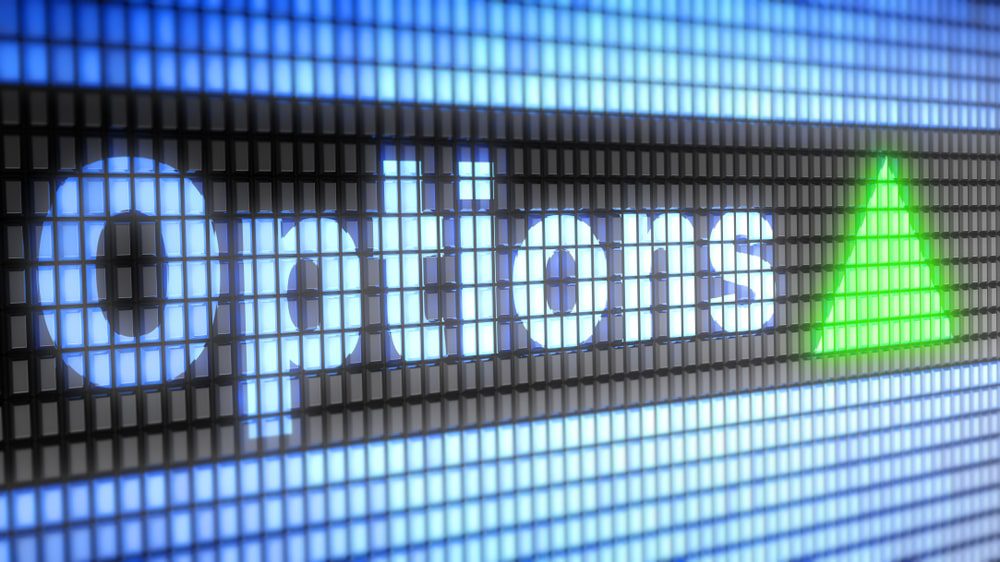 A well-rounded stock online brokerage account will provide options in addition to access to buying stocks, ETFs, and mutual funds. While many trading platforms charge a per-contract cost for trading options, some offer high-quality trading software across web, desktop, and mobile devices along with $0 charges for online options trades.
Mutual funds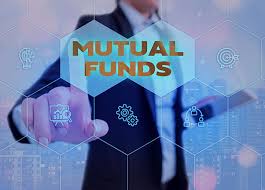 Although most brokers offer a list of hundreds or even thousands of funds that trade with no charges at all, it's essential to understand that most brokers charge a commission for trading mutual funds.
Trading platform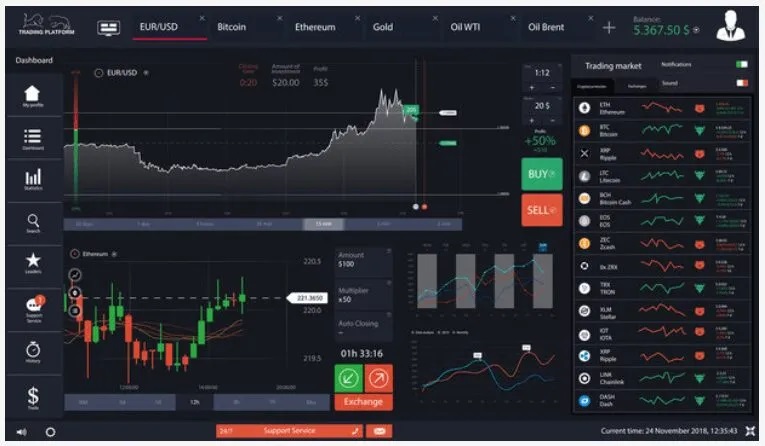 Some stock brokerage accounts offer managed portfolio services from robo-advisors, full-featured and sophisticated online stock trading platforms, and software to regular traders. A few stock brokers adopt a simpler, more approachable strategy. And many of them have excellent investing apps that could be helpful if you want to purchase and sell stocks from anywhere in the world.
What should you look for when choosing the best Online Stock Broker?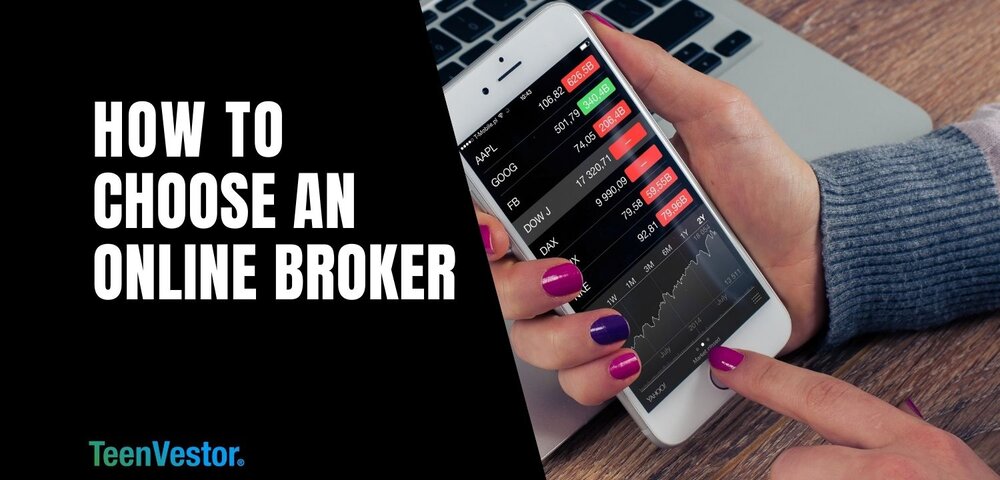 When choosing the best online trading platforms, you should consider how well they match your investing profile and goals. Pay close attention to the commissions and other costs they impose, particularly those associated with the investment products you intend to use most frequently.
Think carefully about the broker's platform and whether its tools are compatible with your investing strategy. Choose a broker who can provide high-quality research and instructional tools that assist in your decision-making and development as an investor. Consider how much customer service you feel comfortable having access to as well. While some online brokers simply provide help via email, others have live agents available 24/7 by chat and phone.
You must also check the promotions and bonuses because many reputable online brokers provide account bonuses based on the initial deposit amount. This might be in the hundreds to thousands of dollars for significant deposits.
Which best online stock Brokers Suits You?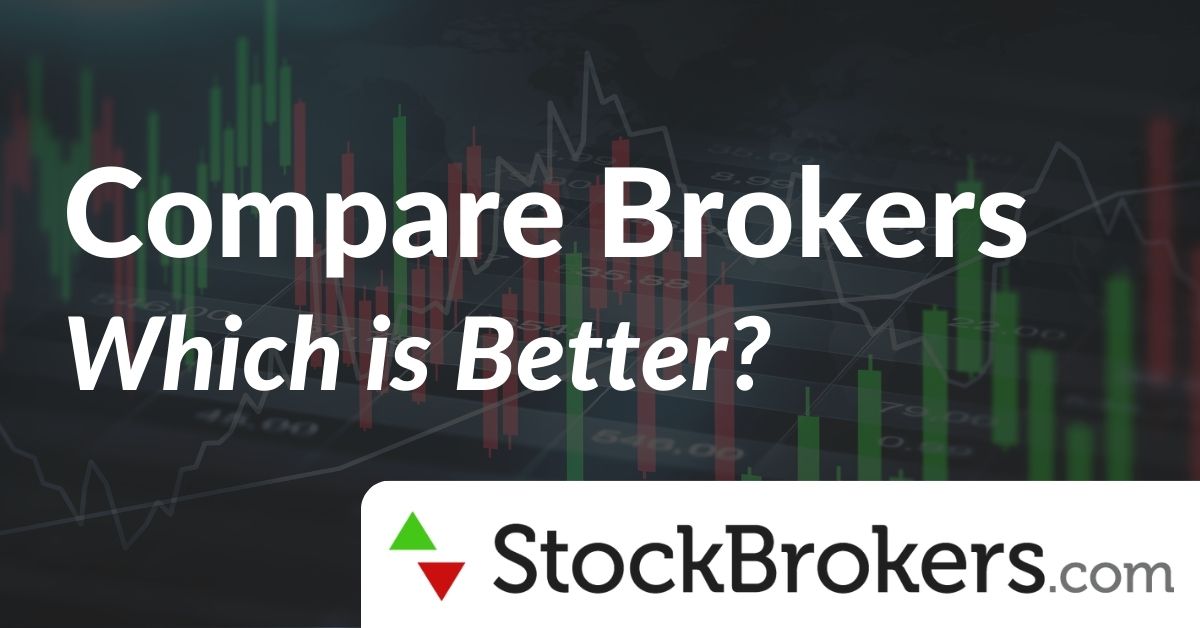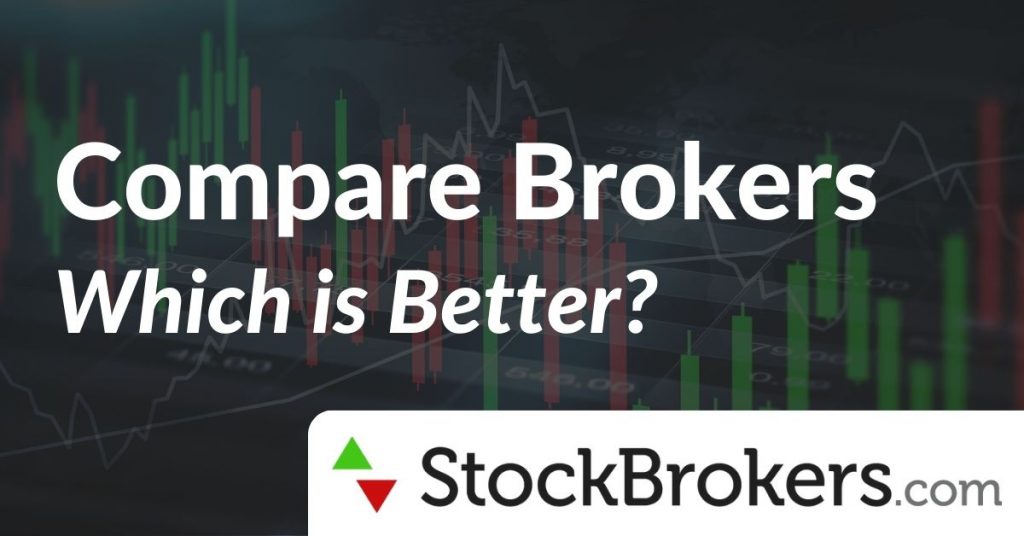 All the stock online brokers mentioned above have different features that might work better for certain people over others. A discount broker might be a good place to start with online trading. However, frequent traders prefer a more robust online brokerage account that costs a little bit more. The best stock online trading platform is the one that optimally fulfills your particular needs, going above and beyond a brokerage account. In short, it should always make investing easy.
Many top online stock brokers also provide demo or paper trading accounts, allowing you to test their platforms and services before investing money. Be sure the online broker is friendly to you and provides high-caliber outcomes in the end.
FAQS
What is an online stock broker?
An online stock broker is a company that enables investors to buy and sell stocks and other securities online.
How do I choose the best online stock broker for me?
Consider factors such as fees, investment options, customer support, trading tools, and educational resources. Look for a broker that aligns with your investment goals and preferences.
What fees do online stock brokers charge?
Online stock brokers typically charge fees for trading commissions, account maintenance, and other services. These fees can vary depending on the broker.
How do I open an account with an online stock broker?
To open an account with an online stock broker, you'll typically need to provide personal information and funding for the account. You may also need to provide documentation such as a driver's license or passport.
Can I trade stocks on my phone with an online stock broker?
Yes, many online stock brokers offer a mobile app that enables you to trade stocks and manage your investments on your phone or tablet.
What types of securities can I trade with an online stock broker?
Most online stock brokers allow you to trade stocks, bonds, mutual funds, exchange-traded funds (ETFs), options, and other securities.
How much money do I need to start trading stocks with an online broker?
The amount of money you need to start trading stocks with an online broker can vary. Some brokers have no account minimums balance requirement, while others may require several thousand dollars.
How can I learn more about investing and trading stocks?
Many online stock brokers offer educational resources such as articles, videos, webinars, and courses to help investors learn more about investing and trading stocks. You can also find a wealth of information online through books, blogs, and other resources.
Conclusion
It's important to take some time to research the best online brokers available to choose the best one for your individual needs. Finding an online broker that provides multiple trading platforms, user-friendly competitive fees, and excellent customer service is crucial for any investor. Furthermore, it's beneficial to find an online stock broker that offers a variety of investment options so you can utilize different strategies and explore various markets. Ultimately, investing in the stock market is a great way to build wealth and prepare for retirement. With the right online broker, any investor can make smart financial decisions and turn their investment dreams into realities.