Philadelphia, Pennsylvania–(Newsfile Corp. – September 19, 2023) – Kehoe Law Firm, P.C. is investigating whether the sale of Fiesta Restaurant Group, Inc. ("Fiesta Restaurant" or "Fiesta") NASDAQ: FRGI for $8.50 per share in cash is fair to Fiesta stockholders.
The investigation concerns whether the Board of Fiesta breached its fiduciary duties in connection with the merger.
INVESTORS OF FIESTA RESTAURANT STOCK ARE ENCOURAGED TO CLICK HERE OR EMAIL INFO@KEHOELAWFIRM.COM TO CONTACT KEHOE LAW FIRM, P.C.
Fiesta Restaurant formed a Special Committee because Board member Nicholas Daraviras was employed by an affiliate of one of the potential financial advisor candidates, Jefferies LLC ("Jefferies"). The Special Committee then retained Jefferies as its financial advisor, even though Jefferies held a large illiquid block position in Fiesta of 5.26 million shares, or approximately 19.89% of the common equity outstanding in Fiesta and entered into a voting agreement in connection with the merger.
Due to its large illiquid position in Fiesta, Jefferies may have had an interest in a quick merger unlike other Fiesta stockholders.
SHAREHOLDERS OF FIESTA STOCK ARE ALSO ENCOURAGED TO CONTACT MICHAEL YARNOFF, ESQ., (215) 792-6676, EXT. 804, MYARNOFF@KEHOELAWFIRM.COM, INFO@KEHOELAWFIRM.COM, TO LEARN MORE ABOUT THE FIESTA RESTAURANT INVESTIGATION AND POTENTIAL LEGAL CLAIMS.
Kehoe Law Firm, P.C. is a multidisciplinary, plaintiff-side law firm dedicated to protecting investors from securities fraud, breaches of fiduciary duties, and corporate misconduct. Combined, the partners at Kehoe Law Firm, P.C. have served as Lead Counsel or Co-Lead Counsel in cases that have recovered more than $10 billion on behalf of institutional and individual investors.
This press release may constitute attorney advertising.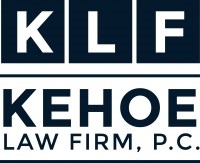 To view the source version of this press release, please visit https://www.newsfilecorp.com/release/181188