ETH/USDT
Hey there! Just wanted to give you a heads up on the current situation with ETH (Ethereum).
It has actually reached a really crucial level of support, but unfortunately, things aren't looking too favorable at the moment. The longer it stays at this level, the higher the chances of a price breakdown.
In case that does happen, we need to keep an eye on the $1,400 support level. Now, if this level doesn't manage to provide a significant rebound, there's a pretty strong possibility that ETH might go back down to the $1,075 level. So, let's keep an eye on those levels and hope for the best!
BTC/USDT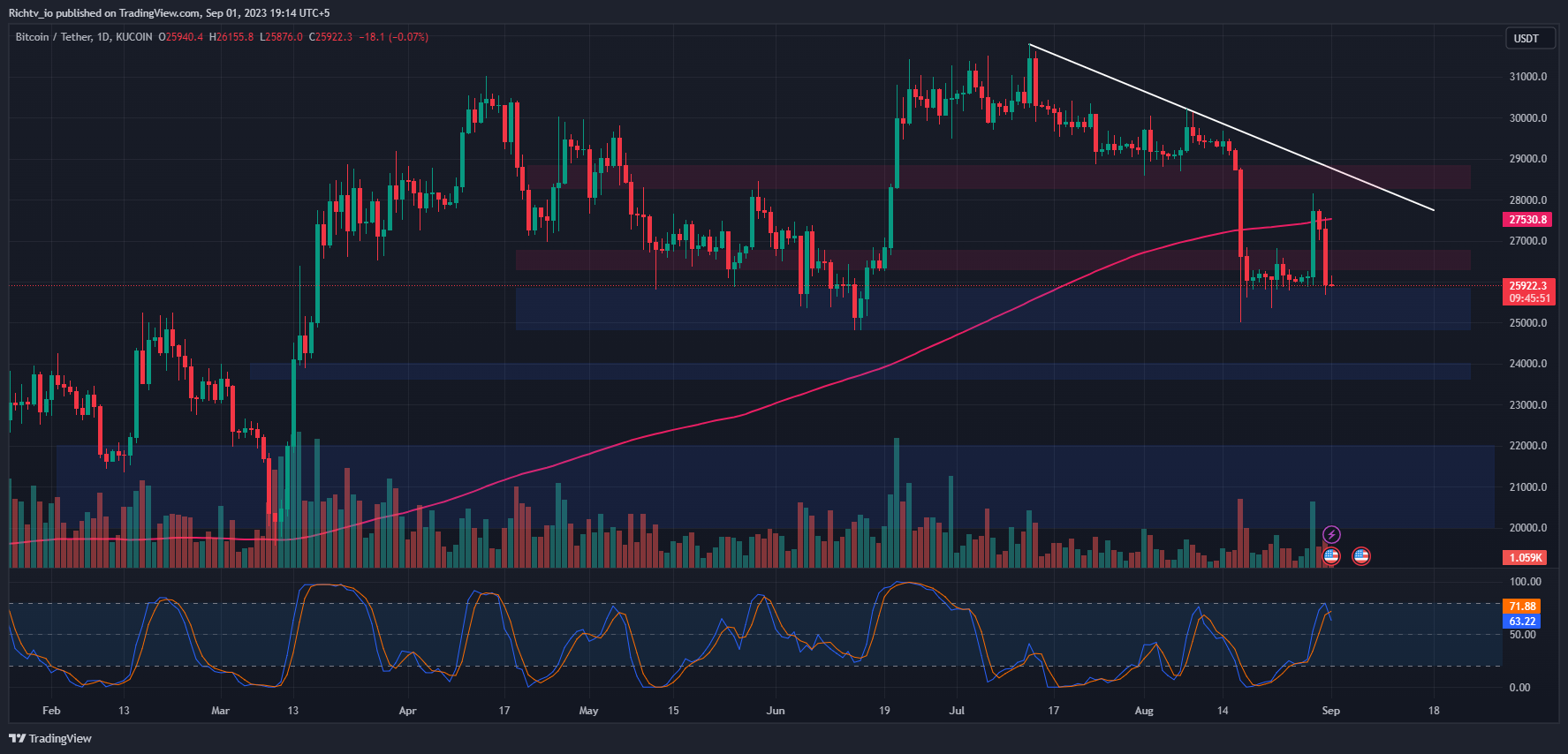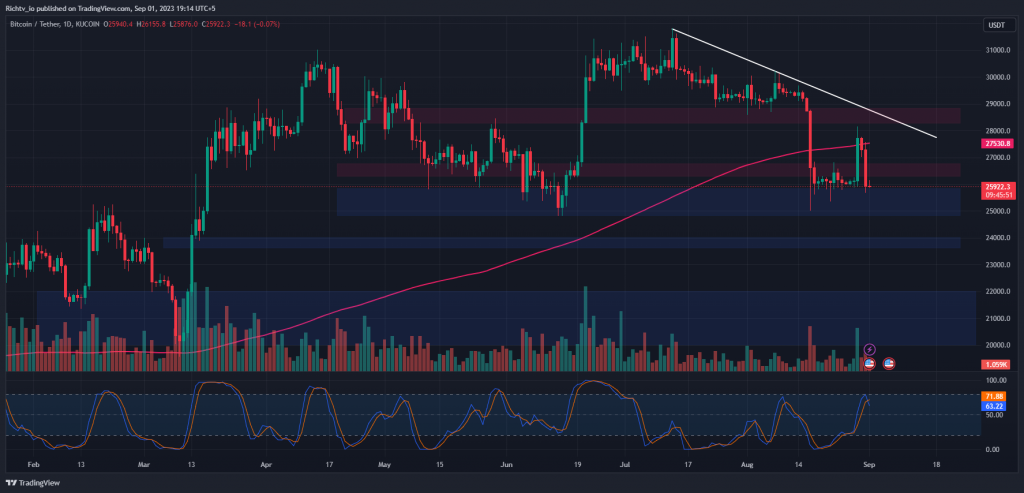 Yesterday, BTC was unable to break through the daily 200 Moving Average, which was around $27,500. As a result, the price dropped rapidly, reaching as low as $25,660, as the bears took control of the market.
With little buying pressure at the moment, BTC appears to be quite weak. The current support level is holding at around $26,000. However, if the bulls don't manage to push the price higher soon, we believe there could be more downside ahead. This could result in a test of the $24,000 area or even a deeper retracement to the $20,000 – $22,000 range.
Vermilion Energy (VET: NYSE)
Vermilion Energy (VET) is an impressive global oil and natural gas company, operating in North America, Europe, and Australia. It has proven to be resilient even amidst challenging times for the energy sector. In fact, with its current valuation and cash flow, VET stands out as an enticing investment opportunity.
Recent events like wildfires in Canada caused a temporary setback in oil drilling operations, but the company has quickly recovered. Now, with oil prices reaching higher levels, Vermilion is pumping at full capacity again. Considering all these factors, we have a bullish outlook on VET, especially if it surpasses the $11.80-$12.00 mark. Our optimistic target for the stock is set at $19.00-$21.00.
US 100 CASH CFD (NAS100: FX)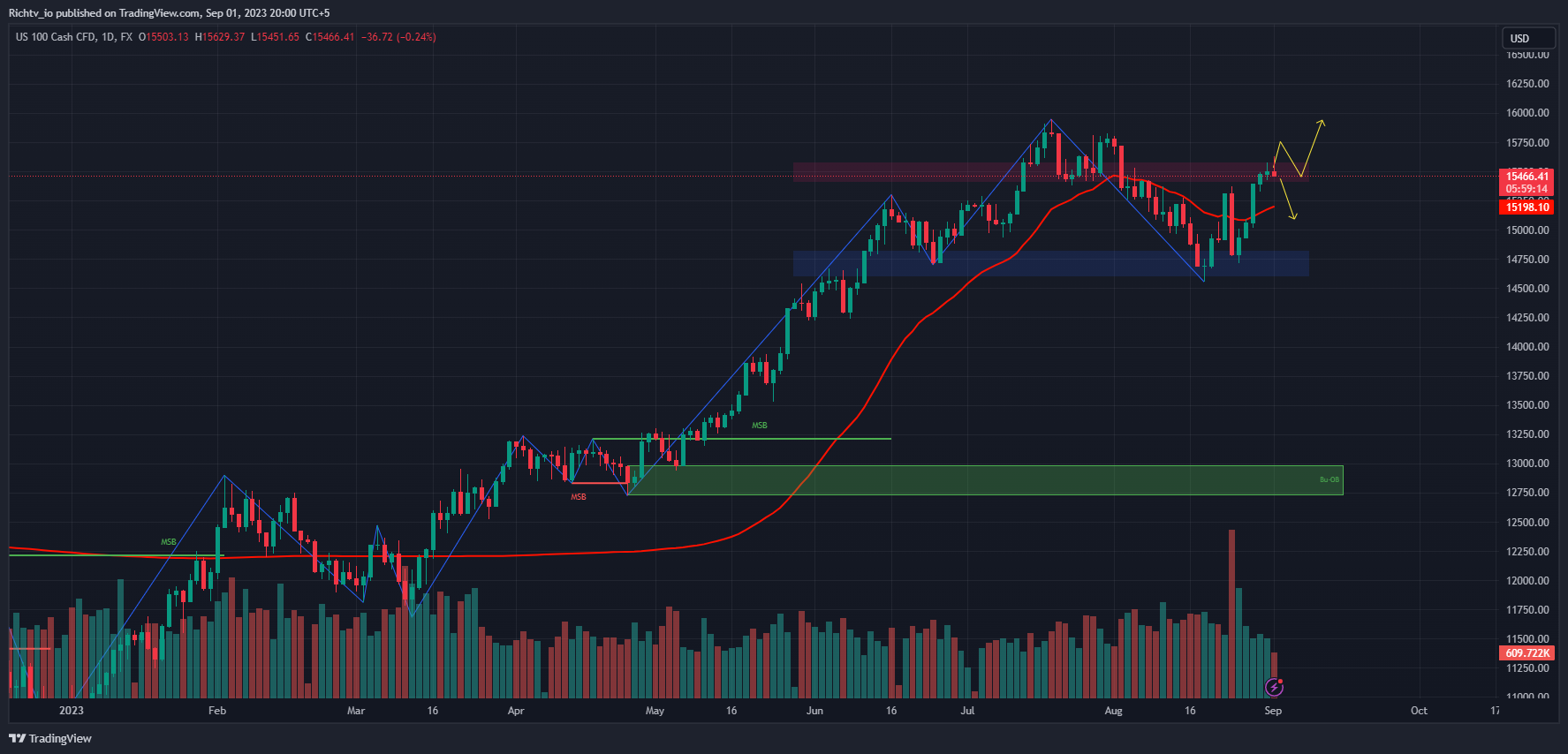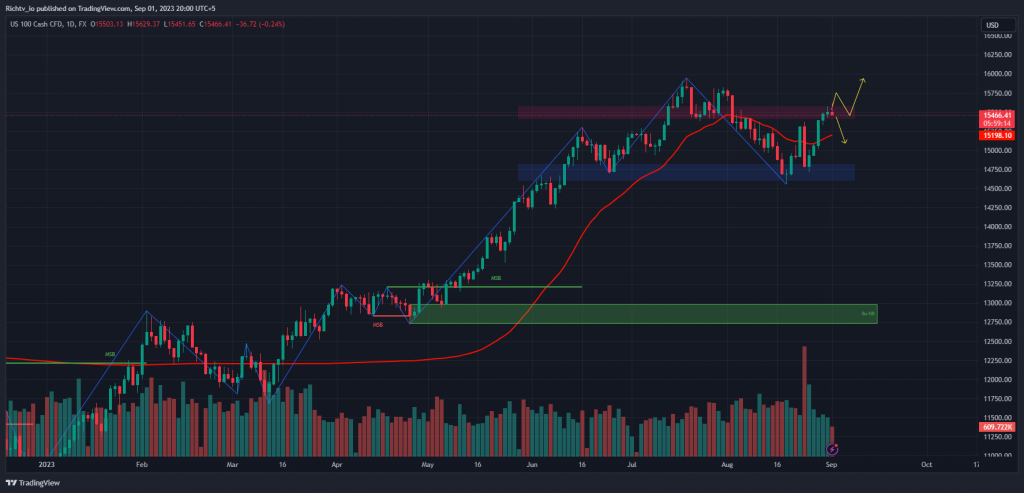 In our previous analysis of Nas100, we did consider the possibility of a regular head and shoulders pattern forming, along with the double top on the daily timeframe. However, as market dynamics are constantly evolving, it's evident that the head and shoulders pattern did not materialize.
Nonetheless, it's crucial to emphasize the importance of maintaining a broader, long-term perspective in trading and investing. Short-term fluctuations can be intense, and initial patterns may not always play out as expected. Looking at the daily timeframe, Nas100 is currently retesting the neckline of the double top from July 2023, and this presents a fresh opportunity.
If Nas100 manages to break above this structure zone, there's indeed potential for new highs as we approach 2024. In the world of finance, it's wise to avoid getting too caught up in short-term movements and instead, always keep the big picture in mind. Building wealth is a marathon, not a quick sprint. Staying composed, adaptable, and focused on your long-term strategy remains key.