The US stock market increased after the most recent inflation report suggested that inflation may have decreased. When US prices for goods and services increased less than anticipated in October, the stock market rose, and the value of the US dollar fell.
But the question is if this current rally is illusory considering everything that occurred in 2022 (such as the Fed's tightening cycle, Russia's invasion of Ukraine, and supply chain constraints). Or have things reached a bottom for the year?
US Treasury yield curve warns of an upcoming recession
The Treasury yield curve inversion is one of the best leading indicators. When short-term rates are higher than long-term ones, it is a top recession predictor. It compares long-term interest rates to short-term interest rates.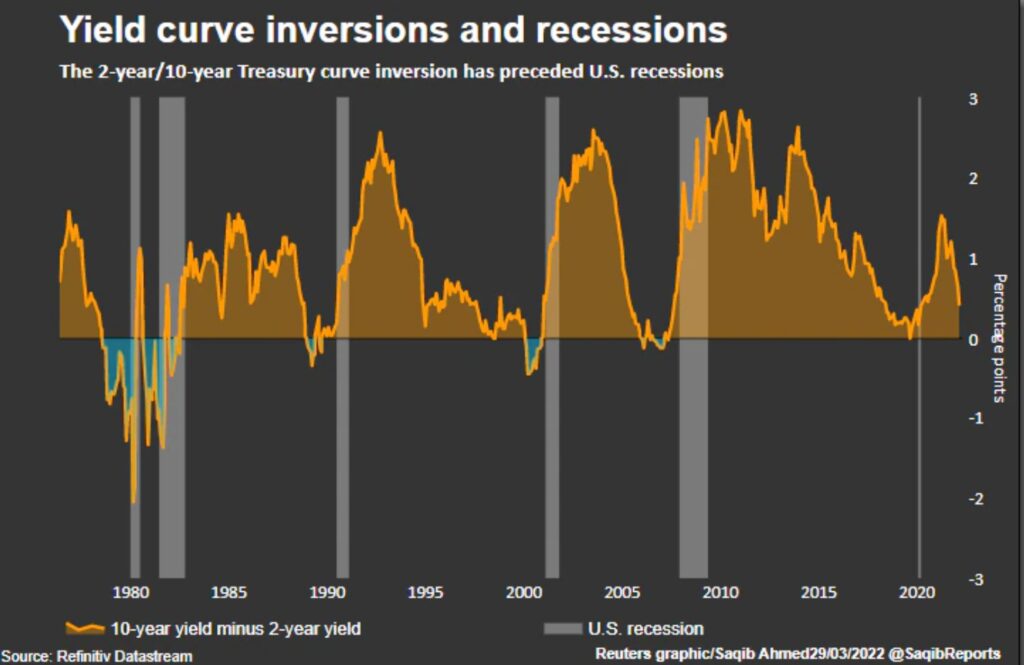 The Treasury yield curve inverted to its smallest point in two decades in October 2022. Businesses will struggle to function if a US recession is imminent, as suggested by the inverted yield curve. Earnings will suffer, making the stock market less appealing to investors.
Dow Jones price forecast from a technical perspective
The technical outlook results in a bullish price prognosis, even though the underlying outlook for Dow Jones may not be the best. After the October inflation report, a falling wedge pattern just broke higher, providing a compelling trade from a risk-to-reward standpoint.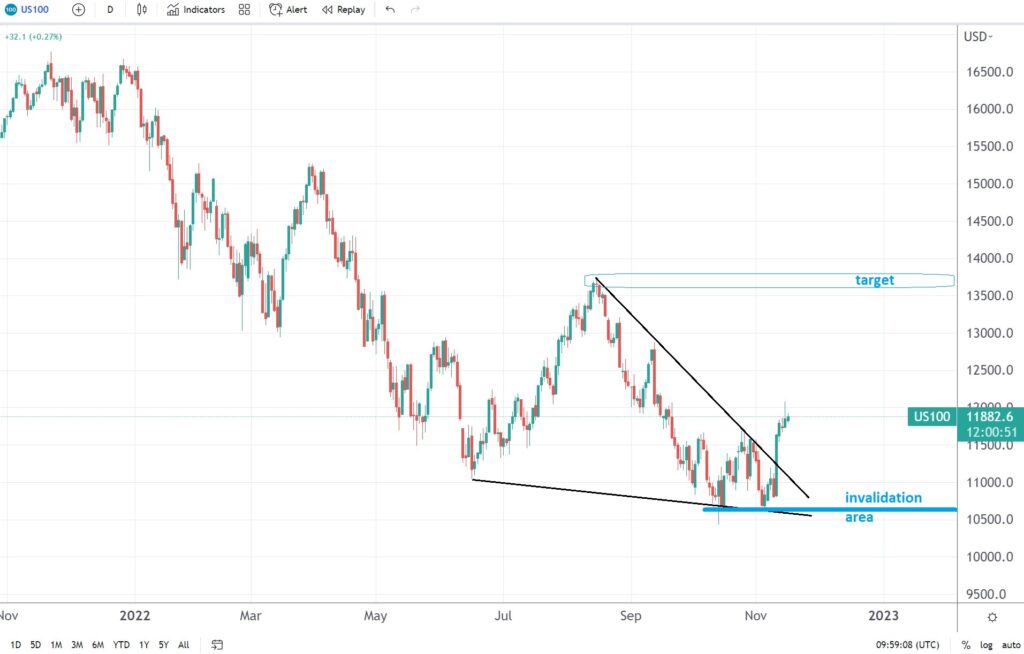 The market often reverses the falling wedge pattern without creating a new lower low. The current rally may have further legs and reach 14,000 points if the Dow Jones does not fall below 10,500 points.
Here, the Fed's message is crucial. But there is still more than a month until the following conference, which is set for December 13–14.
Historically, November is not a reversal month, especially if stocks rally. As such, expect the price action surrounding Thanksgiving to remain bullish, with the 10,500 area acting like an invalidation one.
Read More: