The Dogecoin Foundation has announced the Dogecoin CoreFund, a new fund for core developers that intends to accelerate the exponential growth of the Dogecoin (DOGE/USD) ecosystem.
A cryptocurrency known as Dogecoin was first developed in 2013. But despite minimal ecosystem expansion, it has stood the test of time and remained relevant today.
All of this aims to change with the introduction of this new fund.
The 5M DOGE fund as a catalyst for growth
In the most recent Dogecoin news, on December 31, 2022, the foundation announced that they had assigned a new, segregated, multi-signature wallet designed to manage 5,000,000 DOGE ($360,000) transparently.
The DOGE held in this wallet will distribute rewards to the developers of Dogecoin Core for work on all contributions.
Five Dogecoin Core developers, including chromatic, Marshall Hayner, Michi Lumin, Patrick Lodder, and Ross Nicoll, make up the wallet's management team.
Every time Dogecoin Core is updated, 500,000 DOGE will be given to the developers that worked on the update.
Furthermore, according to information from CoinMarketCap, the top 10 holders of Dogecoin possess 48% of the cryptocurrency's total supply.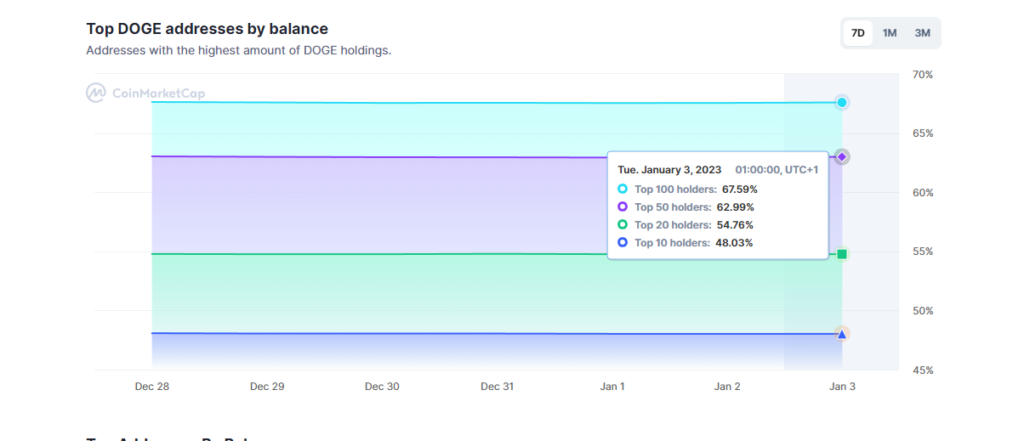 Should you buy Dogecoin (DOGE)?
On January 3, 2023, Dogecoin (DOGE) had a value of $0.0716.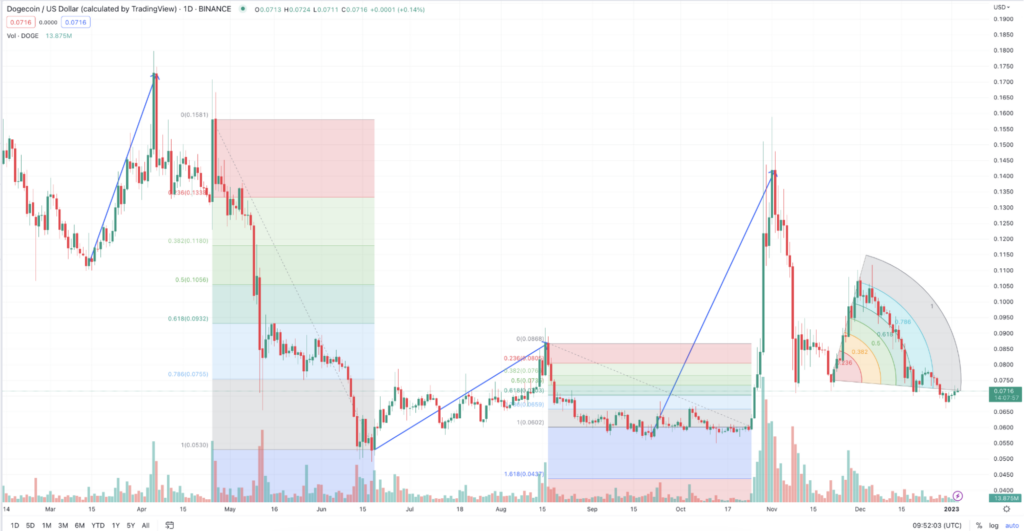 The Dogecoin (DOGE) cryptocurrency reached its all-time high on May 8, 2021, when its price was $0.731578. This indicates that the DOGE was worth $0.659978 more, or 921% more, at its ATH.
Dogecoin (DOGE) saw its lowest value point in the cryptocurrency's weekly performance, falling to $0.067315. It reached its peak at $0.075072. Here, the difference is $0.007757, or 11%.
Dogecoin (DOGE) reached its low point the previous day at $0.071296, while it reached its high peak at $0.072483. There is only a difference of 1%, or $0.001187.
Due to the enhanced ecosystem development as a result of this new fund, investors will be interested in buying DOGE since it might increase to $0.082 by the end of January 2023.